Uttar Pradesh CM Akhilesh Yadav propose former High Court Justice name for Lokayukta where Allahabad High Court Chief Justice Dhananjay Chandrachud is against his appointment. Over the past few months Akhilesh Yadav and Chief Justice have been continuously taunting Ex-Justice Ravindra Singh as Lokayukta and compelling Governor Ram Naik to consider the request and propose CMs consideration for Justice Singh selection three times.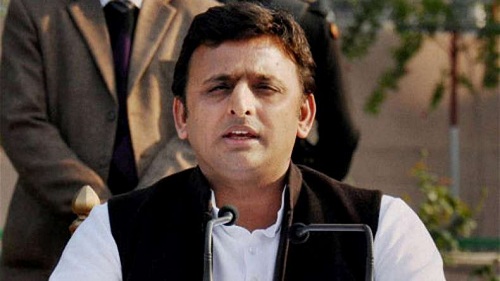 Chief Minister Akhilesh Yadav is continuously lobbying Justice Singh's name for Lokayukta, Chief Justice discarded CMs plea as selection procedure was abnormal and the choice was lacking integrity issues. Lokayukta is a Supreme Power which looks over state government officials and ministry which has to be selected by a panel consisting of Chief Minister opposition leader and Chief Justice of Allahabad High Court should deliver acceptance on the proposed name.
Panel has not conducted any sort of meeting before selection headed by CM and opposition. Chief Justice replied back saying as no meeting was held for selecting Lokayukta, I cannot recommend Singh's name to the government for appointment. Justice Chandrachud has wrote as many as six letters to CM on Lokayukta selection and taunting Justice Singh's appointment for the position. Reports say that CM has partially proposed about selection of Justice with opposition. Akhilesh yadav has even proposed some names in front of governor, however most of the proposed were no more alive. Governor has even rejected CMs citation for Lokayukta position for the fourth time in a row.