Sanjay Kumar alias Muddamalle Amit Livingston one of the most wanted criminals in America was held in Hyderabad on May 11,2014. Livingston was handovered to US last week who has to serve 23 years in prison for killing her former lover, Hermilla Hernandez. Sanjay Kumar was working as a medical billing specialist living in Texas , son of a Chicago based anesthesiologist killed Hernandez with shotgun on September 30,2005 when she urged to end their relationship.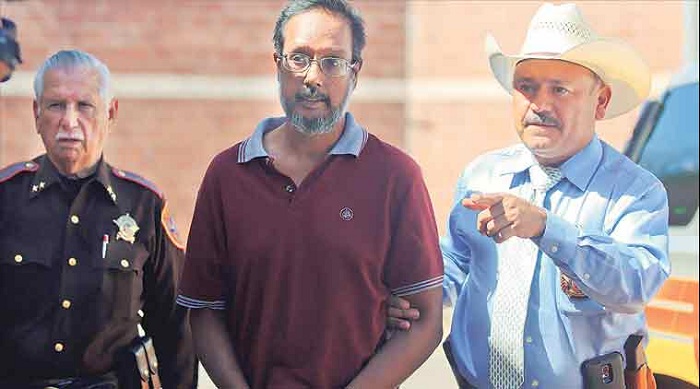 Accounting to his conviction on February 13, 2007 Livingston was sentenced to serve 23 years in Jail. He was benefited a 60 days period to take care of his affairs, during which he fled from US to India with a fake passport and settled down at Hyderabad where he was born. Inspector Prathap Singh inquired residents of Kushaiguda, Hyderbad ," He seemed to have arrived in August 2007 and took a pent house on rent near Sainikpuri. He barely spoke with anyone".
Investigation crew from US embassy along with Cyberabad Police have been collecting clues and were continually monitoring accused Sanjay Kumar before they could arrest him. Prathap Singh said,"Livingston was so good at forging papers that he got a PAN card, ration card and driver's licence as Sanjay Kumar. Based on his knowledge of medical transcription he also secured a good job with an outsourcing firm based in Secunderabad. He had purchased a couple of laptops and electronic gadgets for his work but stayed out of sight".