V Company, a dance team comprising of 50 artists have won title for the first season of 'Dance Plus' judged by Remo D'Souza. Winners were gifted with Rs.25 Lakhs and Maruti Suzuki Swift as prize money. Other runner groups who stood next are Mark Crew, Hardik Rawat and Poppin Ticko.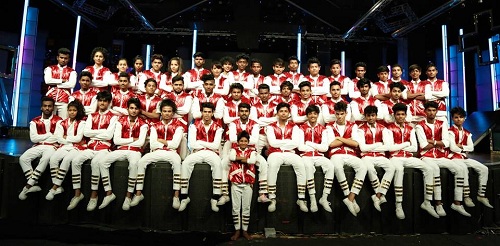 Remo D'Souza appeared as super judge for 'Dance Plus' show whilst Mohan, Dharmesh Yelande and Sumeet Nagdev were the captains of teams. After this win V-Company team will enter a new dancing journey, I would like to thank all those audience who have voted for the team and making the dance show a huge success, Remo added.
Rohit Manoj Jadhav, group leader stated, victory came as a blessing from heaven and helped us to win in the contest. Team members of V-Company have previously worked with Remo in "ABCD 2", and shares their experience as it was toughest job to impress the director-choreographer.
Rohit said post winning the title, "We wanted people to know about the concept of mega group and we think it made us stand out as winners finally. It was toughest to impress Remo because we have worked with him on ABCD 2 and he knows what we excel in. It was very hard to bring something new every time we performed."
Team had stated that their next target is to win World Hip Hop Championship, "Next year, we will surely take part in World Hip Hop championship. In the past, we competed, but were on 8th position internationally. We are targeting the gold medal this time."