BJP on Tuesday has hit back at Former Union Minister and BJP senior leader Arun Shourie for criticizing NDA government's economic policies, saying that it was his personal opinion and it is different from what people think.
Arun Shourie on Monday attacked Prime Minister Narendra Modi by saying that managing economy means "Managing Headlines" and now the people started recollecting days of Former Prime Minister Manmohan Singh. He further said that , "I feel there was never a weaker a PMO as now".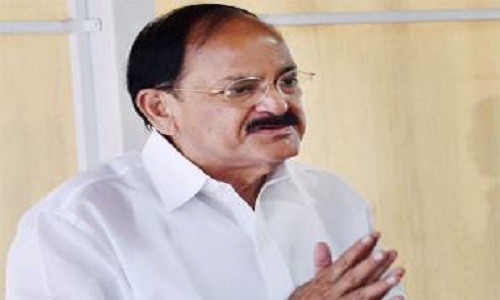 Union Minister Venkaiah Naidu said, "This government is not weak, it is a strong government. The PM is working for the country. Opponents are not able to digest the popularity of the PM. They can't appreciate the work done by Narendra Modi. They are misleading or being mislead."
"He also said that people of this country know what are the challenges that the government have inherited and he stressed on that there is "no scam, no scandal and not even one mistake under it. Some people may have made comments here or there may have made some comments but they have been disowned by the party, disowned by the government,"he said.
He said that Government's main agenda is development and asked the people not to carried away by the "disinformation campaigns by political opponents.
When asked to comment on Shourie comments he said it need to be discussed as some people say that prime Minister is all powerful while others say he is weak.
He also attacked the congress saying that it has lying from years and makes false allegations.