Angry mob in Sonitpur district, Assam killed 60 year old woman alleged as performing witchcraft was dragged from away from her home and was beheaded near river Dhuli by the villagers. Woman was identified as Moni Orang was brutally attacked by villagers. Anima Ronghang is treated as a priestess and her husband Deliram Bey were the prime suspect behind the incident. They lured the villagers the woman was performing witch craft in the area and she should be killed.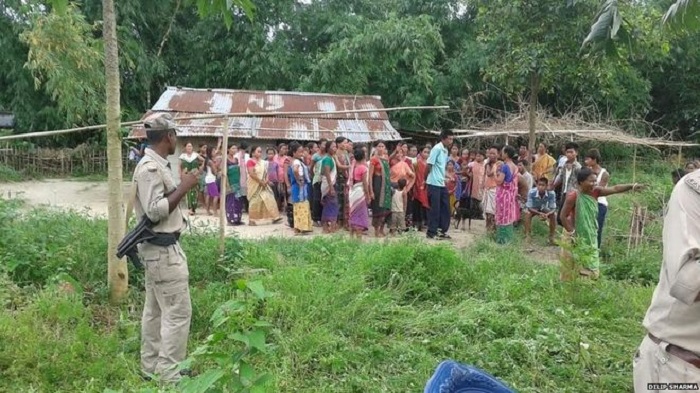 Mob used sharp weapon called 'dao' to behead the ladies head. Villagers even stopped the police to reach near the spot but they however managed to recover the deceased body and was sent for post-mortem.
Additional Superintendent of Police, Samad Hussain said," We have filed a case in collaboration with the incident at Biswanath Chariali police station and we are heading towards investigations".
Police has arrested three prime suspects in the case they are Deliram Bey, Naren Ronghang and Raju Bey. Anima who has initiated this outrage in the village was not arrested as she has has to take care of her two-month-old baby. Police were successful in bringing the turmoil situation in the village to normal by yesterday.