Sudhir Naik, curator of Wankhede stadium has written a complaint letter to Mumbai Cricket Association, where he has alleged that Indian team director Ravi Shastri and Bowling Coach B Arun have used abusive comments on him after India has suffered a humiliating defeat against South Africa.
"We have received a complaint from Naik alleging two members of India support staff getting involved in a heated exchange with the MCA curators after the Wankhede ODI," MCA joint secretary Unmesh Khanvilkar Said.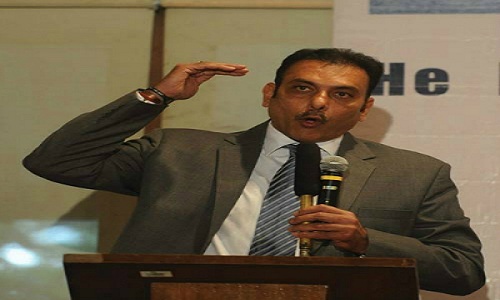 The incident took place after India losing the match to South Africa, Shastri Sarcastically commented on Naik by Saying "great wicket,"  and further he used an offensive word in Marathi which routed them into heated argument, Shastri has apparently denied the charges made against him.
Naik's letter states that Bowling Coach B Arun was dissatisfied with the way the MCA has prepared the pitch, claiming that it has offered little possibility for the bowlers. He also said that it is unfair for Arun to blame Rajesh Mhamunkar who takes care of Wankhede pitch for Domestic matches.
On Monday, BCCI secretary Anurag Thakur said that he will be looking into the allegations before taking any appropriate action.
"We need to look at the details first, we can't straightaway go to the action, As for the BCCI taking action against anyone, whether it is a player or a member of the support staff, if you remember the incident in Australia and in the last six months we have made it very clear that the rules and regulations are equal for everyone. The same yardstick will follow in every case."