The most awaited movie of the decade Baahubali first look has been launched on 21st October 2016 at prestigious MAMI Mumbai Film Festival. Along with the first look, the talented director SS Rajamouli has also released VR teaser of Baahubali.T he director wanted all the audience to experience the visual effects of Baahubali through VR. Everyone who has watched Baahubali The Beginning movie knows about the mesmerising visual effects in the movie which has taken everyone to a fantasy world.
How To Watch Baahubali On VR Google Cardboard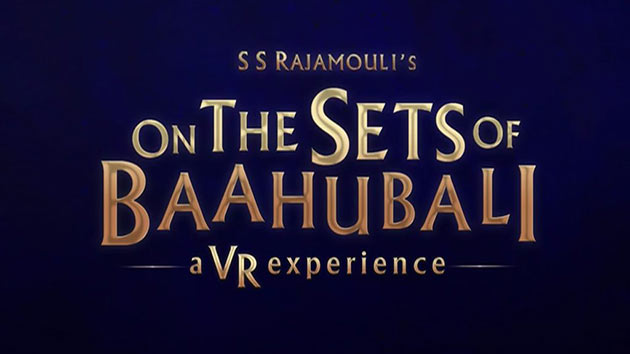 So the director SS Rajamouli wanted the audience to have visual experience the world of Baahubali. Rajamoul has given an explanation to the people on how to watch the Baahubali world in VR. Everyone who are using smartphones knows about VR (Virtual Reality). VR is a special device which will allow to watch the videos in a virtual reality i,e it makes the user to feel the fantasy creation by allowing them to experience the virtual world by hearing, touching, interacting with the artificial work.
Baahubali 2 The Conclusion First Look Teaser
SS Rajamouli is a genius when coming to the use of technology. He makes the most use of latest technology to make the audience experience a different world. Baahubali has created many records and became the first Indian movie to receive recognition from all over the world for its creativity and visual effects. The movie has dubbed in many foreign languages and was screened at some of the famous theatres around the word.
Rajamouli has deliberately left a cliffhanger at the end of the movie for everyone to watch the second part. The cliffhanger shows the sheer brilliance of the director Rajamouli. Those who have the Baahubali the beginning are eagerly waiting for the second part Baahubali The conclusion to know the answer that left everyone baffled. Baahubali The conclusion will be releasing on 28th April 2017. Here we are sharing the step by step procedure on How To Watch Baahubali On VR. Watch the virtual reality experience on the sets of Baahubali on VR.
How To Watch Baahubali On VR Step By Step Procedure
First thing you need in Google cardboard or VR box. You can buy them through online or any electronics/mobile store.
A smartphone with good internet connection.
Go to the google play store and download & install an app called cardboard.
Now open the cardboard app and select switch viewer under the settings in it.
Now it will bring up barcode scanner, scan the barcode on cardboard.
Now it will pop up a message displaying successfully paired up.
Now go to youTube and select Baahubuali on Sets video/360 making video.
Select the settings on the video and select quality to watch the video clearly.
Now select the cardboard view on the view and put on the cardboard to watch the video in virtual reality.
Complete Guide On How To Watch On The Sets Of Bahubali On VR