WhatsApp has released an latest update for Android which allows users to mark messages as unread along features low data usage, custom notifications for contacts and groups — which was spotted by Android Police. The developers has been on updating and release series of new options to fix bugs & issues with bumping updates from 2.12.189 to the most recent v2.12.194 version. WhatsApp user has to tap and hold on any certain conversation and will spot new feature "mark as unread" at the bottom of popup menu. It adds a green circle to selected conversation as reminder, so it's easier to spot for users  — but it will not affect the read status on messages inside the conversation i.e two BlueStacks.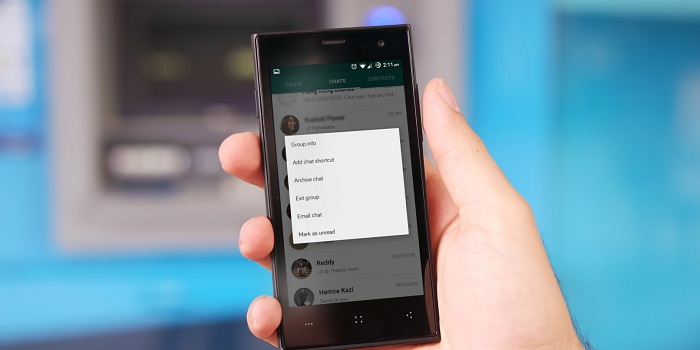 In addition to unread feature WhatsApp lets you customize notifications for individual contacts and groups. The new feature allows user able to configure specific ringtone for calls, message and popup notification for any WhatsApp contact. The update for Android users also brings less data usage for voice calls, rumored that inspired from Facebook Lite version, where the limited connectivity perhaps slow.
In other news, another change spotted that recalls WhatsApp google drive backup/ restore options for chat history and media of Android version. Unfortunately, the update is still in beta phase and will soon WhatsApp to roll out an OTA (over-the-air) to Google Play store. For now, we all have to wait for latest version at Google Play. If those who want to try ahead, visit WhatsApp's official page to get the latest update.