After launching of web services to Android users, Whatsapp has rolled out its services for iPhone users allowing them to send and receive messages on their desktops as well as their mobiles.
With this service, Whatsapp web uses your mobile's internet connection, allowing the users to send and receive messages in browser, but web app will not independently work: the phone must be connected to the internet to receive any messages otherwise the conversation will be remained on the phone.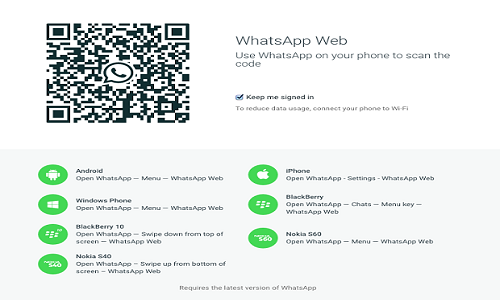 To use this service on the latest version of the phone app one should find a new "web" option under settings. This features is not immediately available to all the users and it will be rolled out in stages.
To get web app synchronized with mobile app the user must first scan the QR code with Whatsapp website using the mobile.
Before the release Whatsapp wrote :
"Our web client is simply an extension of your phone: the web browser mirrors conversations and messages from your mobile device – this means all of your messages still live on your phone".
Whatsapp web client was supported only for Android, Windows Phone and BlackBerry when it was launched in January, but it does not include iphone due to Apple Platform limitations.