On Wednesday Pakistan has announced that it will not give up consultations Kashmiri separatists to hold chats with India a condition that India speedily dismisses at the General Assembly. Indian diplomat Abhishek Singh called it an impedance in India's interior affairs voicing dismissal of the Pakistani situation by New Delhi.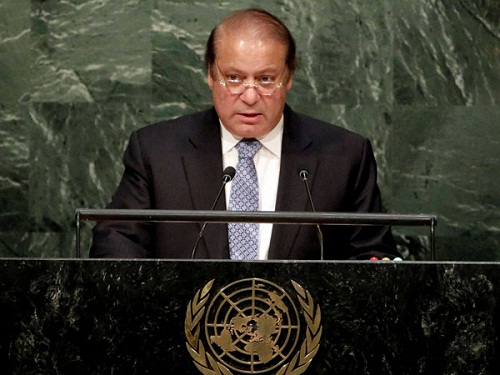 Declaring that discussions with separatists is fundamental for calmly settling the Kashmir issue, Maleeha Lodhi permanent representative of Pakistan said, requiring the end of these counsels, as a precondition for dialogue is unsuitable and in addition counter productive. Singh a first secretary in India's UN Mission, rejected the offer reacting to it on the General floor Assembly, citing External Affairs Minister Sushma Swaraj's obtuse response 'We need not bother with four points, we require only one give up terrorism and let us take a seat and talk'.
Singh reviewed that Swaraj had said, India stays open to dialogue. In any case, talks and terror can't go together. She had said that Prime Minister Narendra Modi and Nawaz had consented to this at their July meeting amid Shanghai Cooperation Organization Summit in Ufa, Russia. The discussions scheduled in August between the Indian National Security Advisers Ajit Doval of and Pakistan Sartaj Aziz were canceled after Aziz desired to meet Kashmiri separatists. Indian Permanent Representative Asoke Kumar Mukerji said, It is most terrible that the recognized agent of Pakistan has decided to allude to issues that are superfluous to the open deliberation that we are having today. He included, we have diplomatic relations with Pakistan and such issues ought to be tended to in the structure of these relations, rather than being disclosed somewhere else.