Xiaomi has officially released a new product on Thursday which turns out to be a package of Rainbow 5 AA batteries. This battery pack which contains 10 cells is priced just CNY 9.9 (approximately Rs. 100). These new batteries are manufactured by Xiaomi ecosystem supplier,  Zmi which also produces popular Mi bank.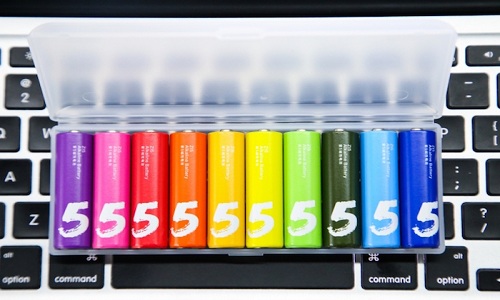 Generally no one cares about the appearance of the battery as it will be hidden inside devices, but these batteries have totally different with colourful look, for sure everyone likes this. They much look like crayons with Number '5' number (Stand for AA batteries) printed on them. The battery pack comes with different color cells where you can recognize between old and a new battery.
Rainbow 5 AA batteries uses high quality carbon rod from Maxell and its unique design helps to reduce the loss of energy thus providing a prolonged life span of 7 years from the date of manufacture. The batteries comes in a case so that it can be stored and becomes handy during journeys. They have higher discharge rate as compared to other batteries.Unfortunately, these batteries are not rechargeable. However there is no information about its release outside China.
According to the recent survey by IDC, Xiaomi has seized 5% of the market share in the escorting to fifth place behind Huawei and Lenovo.