'Yakub Memon' the 1993 Mumbai serial blast case convict sentenced to death on Thursday morning at Nagpur jail with in two hours after Supreme court rejecting his final appeal. At first apex court decided to hang him around 7am but later they made certain changes at the last moment and he was hanged at 6:30am.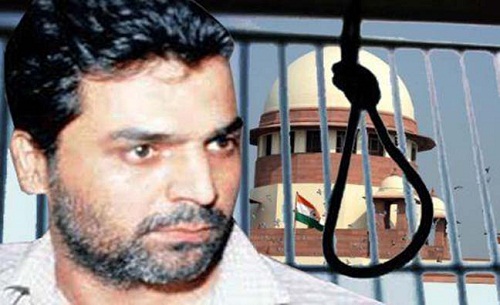 Since Independence it was 21st hanging of convict at Nagpur central jail. Jail superintendent Yogesh Desai, additional DGP Meeran Borwankar, a medical officer along with few others were present at the time of hanging, as per reports. Jail officials said when Yakub was brought into hanging yard in the morning he was calm and quite. Before gibbet on the last day, he was woken up at 3:30am by jail authorities who allowed him to take bathe and make his prayers. A constable who accomplished hanging of terrible attacker Ajmal Kasab in 2012 at Pune's Yerawada jail, executed this action with an out sourced rope.
On Wednesday President made a final call to home minister Rajnath Singh to consult regarding death sentence issue and Rajnath cleared there was no rethink on the action. There were many death penalty cases in India which should be implemented but the execution rate was slow over last two decades. Only 3 people were hanged since last 18 years besides hundreds of people in a death row. The three people who were hanged in this 18 years were rapist Dhananjoy Chatterjee in 2004, Mumbai attack Kasab in 2012 and Parliament attack convict Afzal Guru in 2013. After considerable developments in 24 hours in Yakub's hanging case, he was prone to death sentence.