YouTube Kids App Apk Free Download
YouTube is one of the top and best video sharing platform available online and it hosts millions of videos on a variety of topics. But all the videos are not watchable and age restriction for kids and require parental monitoring. So to make easier for the kids to watch videos on YouTube, Google has launched YouTube App with child content. The YouTube Kids was already released at the US and other major countries except for India. Now the google has finally launched YouTube App in India. This YouTube Kids app is free to download and it is very simple to use and contains full of age-appropriate videos, channels, and playlists.
YouTube Kids App Launched in India
The YouTube Kids app is designed especially for kids and it includes most of the popular children's programming. It also features kid-friendly content from all groups of creators across the world.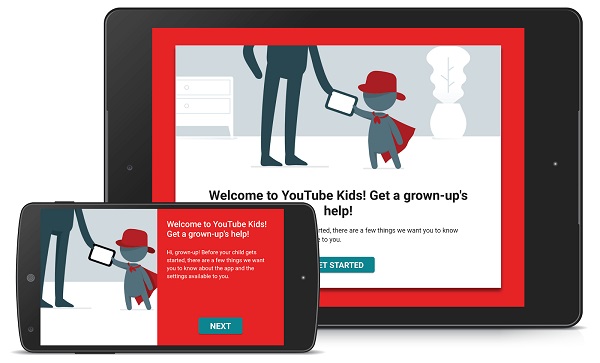 YouTube Kids app contain big buttons, easy scrolling, and instant full-screen so kids can access them easily. They have also included all the children's favourite programs, songs, DreamWorks, gamings, crafts, science and much more. The YouTube Kids App is now available in Google play store for android devices and on iTunes for iOS devices in India.
The YouTube Kids app contains following learning shows so kids can enjoy their favourite shows without any worry.
ChuChu TV and Kids TV
A new season of 'Cat and Keet.'
Popular Chase comedy show by Toonz Animation
Gummy bear song in Hindi
New season of Appu-The Yogic Elephant
Little Krishna
Rhymes videos and much more
YouTube Kids App Features
Timer: This app comes with a built-in timer which can be used to limit the kid's screen time. This app also alerts your kid when the session is over.
Sound settings: In this feature, you can turn off the background music and sound effects, so that kids can keep watching.
Search settings: To limit kids to watch only the pre-selected videos, turn off the search in this settings.
Product feedback: In this option, you can give feedback on the performance of the app.