ZTE has announced that it would soon launch a new Phablet Axon Max which will be available by the end of 2015. The company has also launched a Axon Mini and Axon Watch along with Axon Max mobile. It has not revealed any details regarding launch date or price however has said at this point "a larger-screen smartphone device with a bigger battery."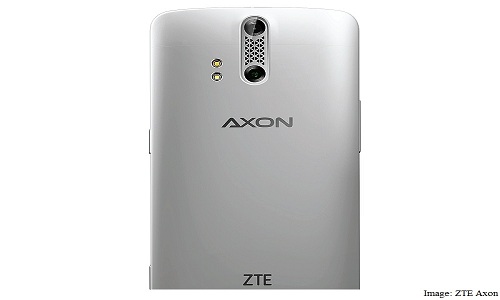 The rumors are speculating about the specification of Axon Max  which is expected to be same as the Boeing 787 aircraft-grade aluminium-titanium alloy. ZTE Axon Max have a design similar to Axon Mini, the mobile bears  a 6-inch QHD with 1440×2560 pixels resolution, powered by octa-core Qualcomm Snapdragon 810 processor with 4GB of RAM is expected. It mounts a 13MP rear camera and a 3000mAh battery a bit larger one which makes the phone active.
Additionally it may also feature a fingerprint sensor, an eye-scanner, and dual microphones and Hi-Fi sound.
ZTE by launching these series of Axon devices hopes to stand high along with other premium devices in the market. This Axon is a fifth one in the series ZTE Axon, Axon Mini, Axon Lux and Axon Elite with high end specifications and affordable prices and it is said to be one of the fastest mobiles available in market.