Download Rs.500 and Rs.1000 Currency Exchange Form
Prime Minister Narendra Modi in his motive to fix up the problem of black money has provided a solution. On 8 November PM Modi, in his 40 minutes speech has announced that notes of Rs.500 and Rs.1000 will be restrained from the supply. This step  rightly indicates that Modi has left no more room for the back money and corruption. Rs.500 and Rs.1000 have been demonetised and notes of Rs.2000 is in an impending mode which is going to release in Indian Economy future period of time. This step will help in disclosing Black Money in India, in Indian banks and in various foreign banks including that in Swiss Bank. Download Rs.500 and Rs.1000 Currency Exchange Form to exchange currency notes.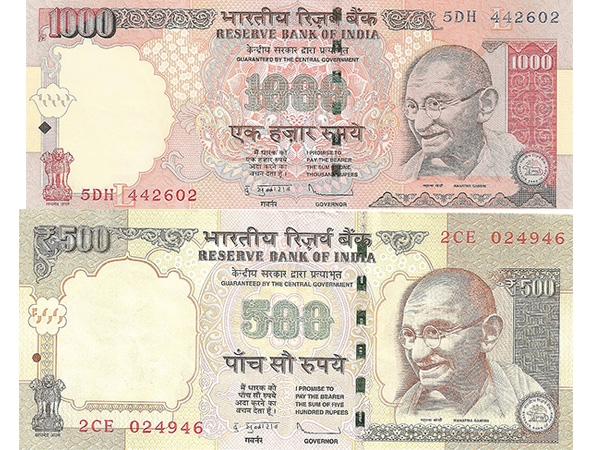 How To Exchange and Deposit Rs 500 and Rs 1000 Notes  
Download Rs.500 and Rs.1000 Currency Exchange Form ton exchange currency notes. All the people are requested to submit and exchange their already in possession Rs 500 and Rs 1000 notes. People without any discomfort are asked to exchange notes within 40 days i.e. from November 10 to December 30. All you need to do is to deposit the old notes in the nearest bank or post office accounts. But withdrawals from banks cannot surpass the limit that is at the rate of Rs 10,000 per day and Rs 20,000 per week. There will be the extension in limits in future days. For valid confirmation of the identity, people are requested are to show a valid or authentic identity cards issued by the government of India Such as like PAN, Aadhaar, and Election Card. An Indian citizen can get lower denomination of money from banks, head post offices and sub-post offices in exchange Rs 500 and Rs 1000 notes. On the other hand, the exchange limit has been wrapping up at Rs 4,000, and you can exchange till November 24.
Rs.500 and Rs.1000 Restrictions on withdrawals
As per the reports, Banks will be locked on November 9, in order to follow the new adaptive changes in the economy. Non-cash payments by cheques, DDs, debit or credit cards and electronic fund transfer will remain free from any kind of restriction. However, ATMs is not going to function on November 9 and November 10. From November 11, ATMs will stop from giving away the existing Rs 500 and 1000 notes but you can withdraw cash. And for some days these withdrawals are being clogged to Rs 2,000 per card per day, and in coming days it will increase to Rs 4,000 per card per day.
Places you can remain to use old Rs 500 and Rs 1000 notes
For the duration, which is until November 11, the below mentioned government-sanctioned places and institutions will continue to accept old notes for payment:
Hospitals
Railway, airline, bus ticket booking counters
Petrol, diesel and gas stations authorised by public sector oil companies
Consumer co-operative stores
Milk booths Crematoriums and burial grounds
New Rs.500 and Rs.2000 currency Note Release Date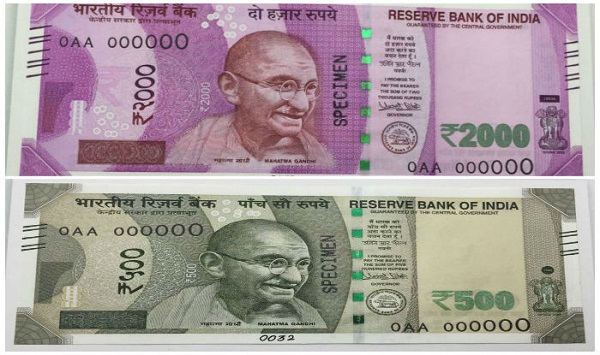 RBI has been charged with the duty to release all new currency notes of Rs 500 and 2000 from November 10 onwards. These all new notes will be entirely distinctive from the previously issued. New notes will have new design and composition. People, while submitting or exchanging notes at banks, should maintain the list of the serial numbers of that notes. As the RBI has indicated that the accepting bank/post offices will keep full records.
Benefits of no longer legal tendering old Rs 500, Rs 1,000 notes  
Firstly, the income tax department will inspect who is submitting. This will help in identifying the black money holders. Therefore people will merely exchange the amount, for which they can voluntary explain to the tax department. Secondly, Crores of rupees are spent by Users of black money will suffer from huge loss. This ultimate move will act as tools to save Indian citizens from befool and loot. Thirdly, Black money holders will no longer be able to manipulate police, judiciary, law enforcing agencies and administration. And finally, this will teach lessons to those corrupt officers and corrupt politicians who are playing with the dignity of the country.
Download Rs.500 and Rs.1000 Currency Exchange Form