The Graduate Aptitude Test in Engineering (GATE) is a national level entrance exam organized by the Indian Institute of Science (IISc), Bangalore and other seven Indian Institute of Technology Universities (IITs) such as Bombay, Delhi, Madras, Kanpur, Guwahati, Kharagpur, and Roorkee. GATE exam offers candidates for admissions into M.Tech, B.Arch, B.Tech/B.Pharm/BE program, M.Sc/MCA/MA and also candidates can get admission into Ph.D. in many Government and private colleges through GATE 2023 exam.
GATE 2023
Every year GATE was conducted by any one of the IITs. This year this examination is conducted by IIT, Delhi in online mode. More than 10 Lakh candidates are appearing GATE exam every year and only 15 to 17% of students are qualifying the GATE exam. This year GATE 2023 exam will be held for 25 subjects. A new subject Statistics was added to it.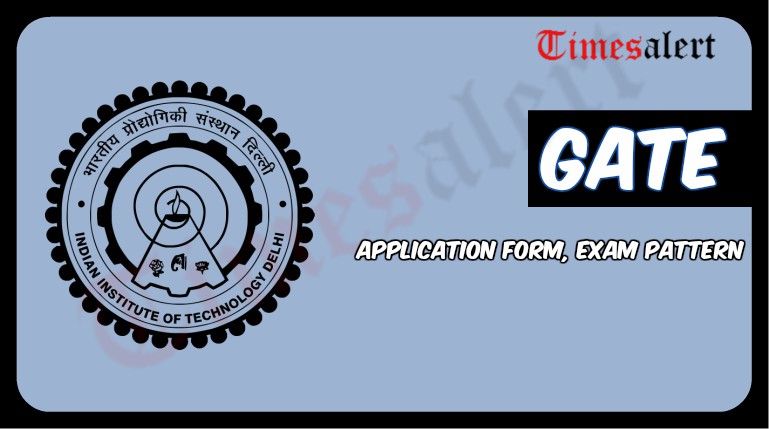 GATE 2023 has published the exam dates for candidates. Now applicant can check the exam dates and apply for GATE exam through the official website before the closing date.
GATE 2023 Exam Dates
| | |
| --- | --- |
| Gate Examination | Important Dates |
| Application Form Start Date | September 1st week, 2019 |
| Application Form Close Date | September 3rd week, 2019 |
| Last Date For Application Fee Payment | November 4th week, 2019 |
| Last Date For Application Form Correction | October 1st week, 2019 |
| Download Gate Admit Card | January 1st week, 2023 |
| Gate 2023 Examination Date | February 1st-2nd week, 2023 |
| Gate Answer Key | February 3rd week, 2023 |
| Gate Result 20230 | March 3rd week, 2023 |
Eligibility Criteria: Candidates have to meet the eligibility criteria before applying for GATE 2023. Without satisfying the eligibility criteria candidates are not allowed for applying the GATE Exam 2023 application form. If a candidate applies the form then it takes as an invalid form and the application fee is not refunded and also there is no age limitation for GATE exam. GATE 2023 eligibility criteria are different for different courses.
For B.Arch Candidates:
Candidates must have to complete 5 years of Bachelor's Degree in Architecture from a recognized university.
Also, the candidates, who are in the final year, can also apply for GATE Exam 2023.
For B.Tech/B.Pharm/BE Candidates:
Candidates should complete their Bachelor's Degree in Engineering from a recognized institute.
Or must be passed with 3 years of Bachelor's Degree after B.Sc / Diploma in Engineering.
For M.Sc/MCA/MA Candidates:
Candidates must have the branch of Mathematics/Science/Computer Application/ Statistics in their Master's Degree from recognized University.
Final Year students also can apply.
For Integrated M.Tech/ME Candidates:
Applicant should have to complete 4 years of post-B.Sc Integrated Master's Degree in Engineering or Technology.
Candidates, who are in last year can also eligible.
For BS/B.Sc Candidates:
Candidate must have to complete +2 level and B.Sc. from recognized board/ university.
Or candidates have to complete B.Sc after post-diploma.
Candidates from Nepal, Bangladesh, Sri Lanka, Ethiopia, Singapore, and Arab Emirates (U.A.E) can also apply for GATE 2023 entrance exam.
GATE 2023 Application Form
The GATE application form will be available in the official website from 1st week of September 2019. Candidates can apply through online mode. GATE Exam2020 application submission process will be held in 2 steps such as registration and login process. Read below instruction to apply GATE 2023 application form.
How To Fill GAte Exam 2023 Application Form
To start the applying process, the candidate has to register first through the online portal by using valid email id, phone number and give details about the candidate.
Once registered, it generates a registration id and password. By this log in the application form and submit your personal details, academic details and all. After this select your GATE paper and choose your exam center.
Upload your scanned image, signature and other documents which are required.
After successful Payment, submit the application form.
GATE 2023 Application Fee
GATE exam 2023 applicant has to submit the application fee only through online. No offline payment mode is available. GATE 2023 application fee varies according to the gender, category, and quota.
| | | | |
| --- | --- | --- | --- |
| Gender | Quota | Category | Application Fee |
| Male, Female, Transgender | PWD | SC, ST, General, OBC | Rs 750 |
| Transgender, male | — | General, OBC | Rs 1500 |
| Transgender, male | — | SC, ST | Rs 750 |
| Female | — | SC, ST, General, OBC | Rs 750 |
GATE 2023 Exam Pattern
GATE 2023 exam is conducted through the computer-based in 25 subjects.  In this exam questions are coming from General aptitude and mathematics with multiple choice question and numerical answer question type.  There is no negative marking for numerical answer type (NAT) but for multiple choice questions (MCQ), one wrong answer will be deducted 0.33 mark for 1 mark question and 0.66 marks for 2 mark questions.
| | |
| --- | --- |
| Gate Exam | Online |
| Exam Time Duration | 3 Hours |
| No Of Questions | 65 |
| Total Marks | 100 |
| Language | English |
| Subjects | General Aptitude, Core Subjects |
GATE 2023 Exam Syllabus: GATE 2023 exam syllabus and previous year questions are available on its official website. For GATE 2023 exam preparation candidates can follow the syllabus and practices the previous year question papers for their better exam result.
GATE 2023 Contact Number, Address
Candidates can check the official site gate.iitd.ac.in for other queries. For more details, phone number and address is given below.
Phone number – 04422578200
Email ID – [email protected]
Address – GATE 2023, GATE office, organizing chairman,
                     Indian Institute of Technology, Madras,
                    Tamil Nadu, Chennai – 600036
The details about Gate Examination 2023 are mentioned clearly. So the aspirants who wish to apply can check the information provided here. For other educational updates check Timesalert.