How To Get Passport In 10 Days
Have you applied for the passport and waiting for the police verification from long or have you fed up waiting for months to get a passport. Now you don't have to wait for months and police verification, the government has introduced a new method to get the passport. If you have aadhar card you can get a passport in 10 days without any police verification. Yes, you heard it right, say goodbye those days where you had to wait for months to get a passport. After applying for the passport you had to wait for police verification, only after that, your application process would be completed. But you never know when the police officer come to the enquiry so you have to wait until you receive a message. At the time of police verification if you were not present you have to apply again.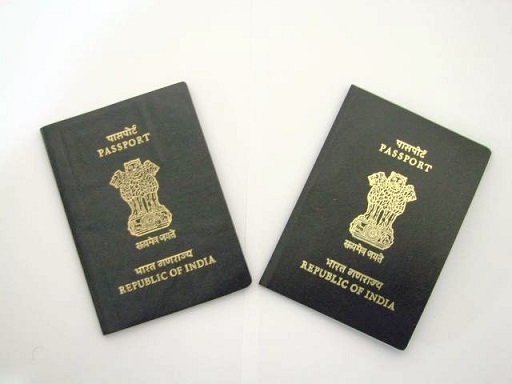 How To Get Passport in 10 Days With Aadhar Card
Now you don't have to worry about such thing and you need not wait in a long queue for Passport application. The Ministry of External Affairs has taken an innovative step and introduced a new method where you can get a passport in just 10 days without any hurdles. Just your aadhar card is enough to get the passport. Here we have shared the procedure of online passport application with aadhar card. Just follow the steps shared below and get your passport in 10 days without police verification.
Online Passport Apply With Aadhar Card Step By Step Procedure
Go to Passport Seva Official website www.passportindia.gov.in.
After entering the official portal, click on Register now button under the new user.
You will be directed to a new page where you have to enter "Passport Office", "Name", "Date Of Birth", "Email Id", "Login Id", "Password" etc.
After entering all these details, enter the image code that is proved on the page.
Now click on Register button.
Now you receive an email to your email account provided in the above process.
Now click on the link in the email id to get your activation.
Now Enter your username and password to login in Passport Seva website.
After logging in click on Apply for fresh passport/re-issue of passport link.

fresh passport Application Form

Now you will get two option on the screen Alternate 1 and Alternate 2.
For the online application process, you need to click on Alternate 2 option.
Now tap on click here to fill application form online link.
Now you need to fill the online application form like Passport Type, Applicant Details etc.

Passport applicant details

After completing all the details in the form click on save my details and the click on next button.
You will be directed to view save/submitted application page.
Now you have to click on Pay and Schedule Appointment link to fix your appointment time.
You need to make payment via online mode using your credit card/debit card or net banking.
After finishing all these processes take print of the filled passport application form.
Now attach you aadhar card copy to the application and visit near passport office and submit the form.