Kollywood is one of the biggest film industry in south India. All the Tamil actors have huge popularity and all have a strong fan base so that their films gives a big hit at the box office. According to some reports here we discussed the top 10 highest paid actors in Tamil and their remuneration per movie.
Highest Paid Actors In Tamil
Kollywood is one of the best film industry with many successful films. There are many actors with a great fan following. Now we here are going to discuss the top 10 best highest paid actors of Tamil. Here is the list
Rajinikanth
Kamal Hassan
Vijay
Suriya
Ajith Kumar
Vikram Karthi
Dhanush
Arya
Simbu
All these actors are best in the Tamil industry with their films. Now we are going to share some details about each of them in the below section.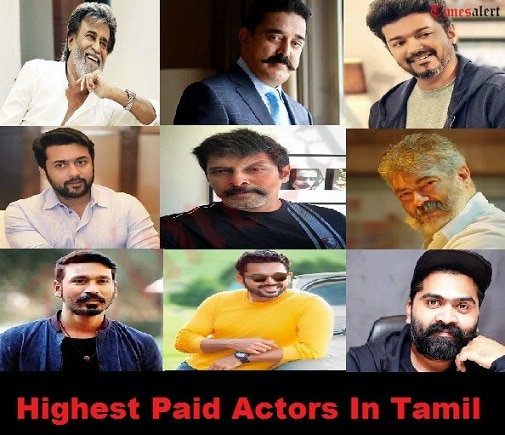 Highest Remuneration Actors In Kollywood 2023
Rajinikanth: Was born on 12th December in 1950 at Bangalore, in the state of Mysore, India. He struggled a lot in his life to reach this position. Before becoming an actor, he did jobs in Bangalore such as a carpenter, a coolie, and also as a bus conductor for Bangalore transport service (BTS). Like a bus conductor, he earned Rs.750 per month.
He completed his school from Acharya Paathshala in Basavanagudi and Vivekananda Balaka Sangha and completed college from M.G.R. film and television institute of Tamil Nadu.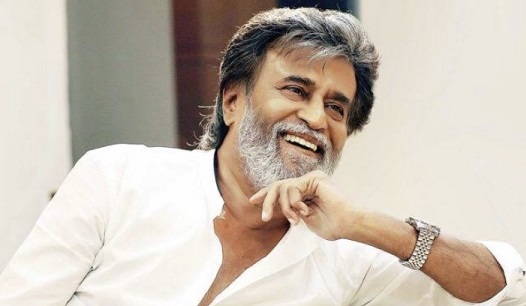 Now Rajinikanth is a more popular face and also the highest paid actor in Kollywood. In Tamil cinema, he is called as "superstar". His debut film is Apoorva Raagangal which was released in 1975. From 1975 to 2023 he is seen in many movies which gave a huge collection at the box office. Some hit films among them are:
Apoorva Raagangal
Moondru Mudichu
Avargal
Kavikkuyil
Bhuvana Oru Kelvikkuri
Gayatri
Petta
Cinema Verna, and more
There are so many super hit films given by superstar Rajinikanth. He is seen in the film industry from the last four decades. Now he is charging Rs 45 Crore for a film as his remuneration. So he is the top highest paid actors in Tamil Industry.
Kamal Hassan: The second highest popular actor in Tamil Film Industry. He was born on 7th November 1954 in Ramanathapuram, Madras state. He has completed his schoolings from Santhome. As a child artist, he debuted his first film titled Kalathur Kannamam in 1960.  From 1959 to 1965, Kamal Hassan acts in several Tamil and Malayalam movies as a child actor. After taking 7 years of the gap from his career, he came back as a choreographer.
Kamal Hassan is also a director, producer, screenwriter, playback singer, and also a lyricist. In his career, he wins a lot of awards like Padma Sri, Padma Bhushan, National film awards, and many other awards. From 2017 kamal Hassan collaborated with Vijay TV, for hosting the "big boss Tamil" show. Some of the biggest hits by Kamal Hassan are listed below.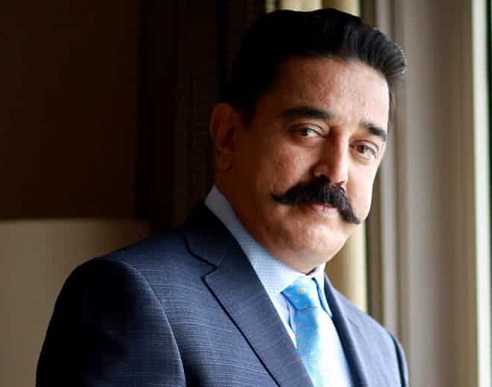 Apoorva Sagodharargal
Micheal Madana Kama Rajan
Gunaa
Thevar Magan
Indian (blockbuster)
Hey Ram
Pammal K. Sambandam
Panchathanthiram
Papanasam, and many other successful films.
He announced to take the retirement from the film Acting. Kamal Hassan takes 25 Crore for one film as his remuneration. He is one of the oldest actors from Kollywood with great energy and simplicity. Also, search for the list of 10 highest paid actors in Tollywood.
Top 10 Highest Paid Actors In Tamil Films
Vijay: A popular and highest paid actor in Tamil. He was born on 22 June 1974.  His real name is Joseph Vijay Chandrasekhar. Vijay has completed his college from Loyola College, Chennai. His first film was released in 1984 as a child artist in Vetri which was made by his father Mr. S. A. Chandrasekhar. Vijay's first debut film is Malaya Theerpu, which was released in 1992.
Vijay is also a playback singer, producer, and a philanthropist. Some of the blockbuster movies given by him are listed here.
Vetri
Poove Munakkaga
Khusi
Friends
Bagavati
Pokkiri
Their
Bairavaa
Mersal
Sarkar, and many other great movies.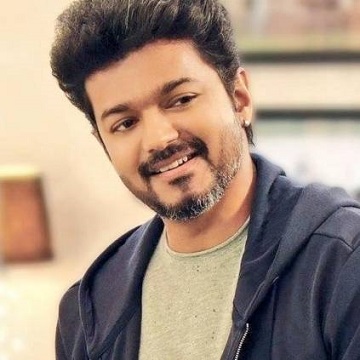 He wins so many awards. Recently he also contributed few for Tamil film industry. So Dr. MGR University was awarded him with Doctor Honoris Causa. Vijay is the brand ambassador for so many products like coca-cola, Chennai super kings, sunfeast, and Tata DoCoMo. Vijay remuneration per film is around 20 Crore. So, he is listed to be one of the top 10 highest paid actors in Tamil.
Suriya: Saravanan Sivakumar is the real name of Suriya. He is having a huge fan following among girls and also the highest paid actor in Kollywood. Suriya was born on 23rds July 1975 in Chennai. His father Mr. Sivakumar and his brother  Karthik Sivakumar are also actors and his mother Mrs. Lakshmi Sivakumar is a singer.
Suriya completed his study from the PSBB Millennium school, and Loyola College, Chennai. Suriya is from a filmy background, but he started his career as a merchandising manager in a garment factory. People can also search here for the Highest Grossing Films in Tollywood.
His debut film is Nerrukku Ner which is launched in 1997. Suriya gives 34 films to the audience, some of them are: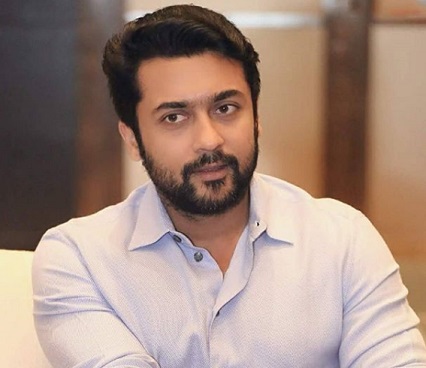 Poovellam Kettuppar
Friends
Nandha
Unnai Ninaithu
Mounam Pesiyadhe
Kaakha Kaakha
Pithamagan
24
Singam 2
Singam and more.
Suriya also worked as a producer for a few films. He donates all the body parts after his life. Suriya's remuneration per movie is 18 Crore. He is one of the honest and simple people in the film industry who is one of the best highest paid actors of the Tamil industry.
 Highest Remuneration Actors In Tamil Industry
Ajith Kumar: The most popular actor and a racer in the south. He was born on 1st May 1971 in New Delhi, but his hometown is Secunderabad. Ajith completed his schooling from memorial senior secondary, Chennai. His hobbies are photography, reading biographies, playing cricket, and racing.
Ajith Kumar debut with En Veedu En Kanavar in 1990 and in the Bollywood the debut film was Asoka in 2001. He worked almost 40 movies in his career. Some among them are
Aasai
Kadhal Kottai
Vaali
Dheena
Citizen
Bill
Mankaktha
Veeram
Yennai Aridhaal
Vedalam, and many more hit films at the box office with a huge collection.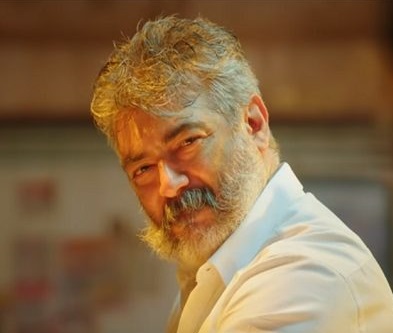 Recently a film Viswasam has scored the biggest blockbuster in the box office. Ajith earned many awards in his acting career like Tamil Nadu state film award, Filmfare, etc. Ajith remuneration is 17 crore per film. These all made him be listed in the highest paid actors of Kollywood.
Vikram: Also a great actor having a huge fan following and highest paid actor in Kollywood. He was born in Paramakudi on 17th April 1966. From his childhood, his one and only aim are to become an actor. Vikram's real name is John Kennedy Vinod Raj. Vikram debuted with Meera in 1990 and his first movie with a blockbuster hit is Sethu in 1999. After Sethu, Vikram gives back to back hit movies like Dhil (2001) and Gemini (2002).
Vikram is also a producer and a good singer. He won the best actor award from IIT Madras. He is also a brand ambassador for Sanjeevani Trust, Vidya Sudha, and supports the Banyan Charity. Some movies which gave him popularity in Tamil Industry are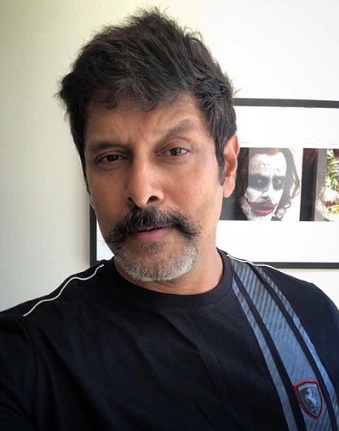 Dhill
Kasi
Gemini
Dhool
Saamy
Pithamagan
Anniyan
Kanthaswamy
Iru mugan, and more.
After 10 years of struggle, he archived this popularity and love from their fans. Vikram's remuneration per movie is 14 Crore. Thus he is listed to be one among the top 10 highest paid actor of Tamil Industry.
Top Paid Actors In Tamil Cinema
Karthi: In the south industry, Karthi is a very popular actor and his name comes in the list of the highest paid actor. His real name is Karthik Sivakumar and was born on 25th May 1977 in Chennai. Karthi is the brother of Suriya. When he was in New York, he worked as a graphic designer. After returning to India, first, he worked as an assistant director with the famous director Mani Ratnam.
Karthi's first debut film in Tamil is Aaytha Ezhuthu which was released in  2004 and in Telugu, Oopiri released in 2016. Some hit films of Karthi are: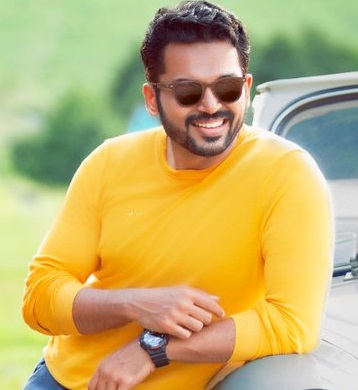 Paruthiveeran
Paiyaa
Siruthai
Biriyani
Madras
Komban
Thozha
Kashmora
Theeran Adhigaram Ondru, and many more films in both Telugu and Tamil.
Apart from being an actor, he is also a good playback singer. He has sung some songs in Tamil films like Mississippi from the movie Biriyani.
Dhanush: A very talented and highest paid actor in Kollywood. He became more famous for singing a song "why this Kolaveri di".  His date of birth is 28 July 1983, born in Chennai. His real name is Venkatesh Prabhu Kasthuri Raja. His schooling was from Sathya Matriculation high school, and pass out BCA from Madurai Kamaraj University, Madurai. Apart from the actor, he is a filmmaker and a singer.
Dhanush debut with a Tamil movie thulluvadho ilamai in 2001 and in Bollywood debut with raanjhanaa in 2013.  Some hit movies given by Dhanush are:
Kadhal kondein
Thiruda thiruda
Pudhupettai
Polladhavan
Aadukalam
3
Anegan
Maari
Kodi
Pa paandi, and more.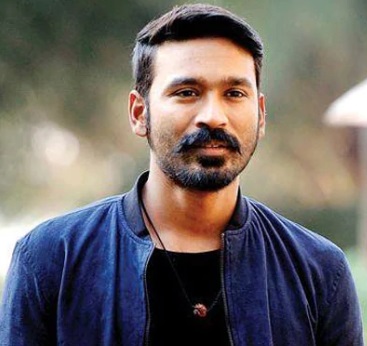 Dhanush is the son-in-law of popular south-actor Rajinikanth. He is the first actor in Tamil Industry, who has 4 million followers on Twitter. As an actor, Dhanush's remuneration is 6 Crore per film.
10 Highest Remuneration Actors In Kollywood 
Arya: A famous actor in the south industry. His real name is Jamshad Ceerthirakath (jammy), was born on 11th December 1980 in Trikaripur, Kerala. Arya completed his schooling from SBOA Matriculation and higher secondary school, Chennai and completed his B.Tech from crescent engineering college, Chennai. Before coming to the acting line, he worked as a software engineer.
Arya debut with a Tamil film, Arinthum Ariyamalum in 2005. In Tamil Film industry, he is known as Kollywood's playboy. Arya has own production company, Show People. Also, have the Sea Shell restaurant in Chennai. Some of the hit movies of Arya are: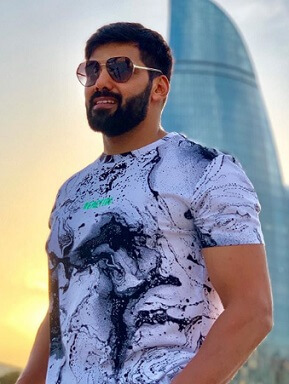 Arinthum Ariyamalum
Ullam Ketkumae
Pattiyal
Naan Kadavul
Varudu
Avan Ivan
Vettai
Raja Rani
Arrambam
Yatchan, and some more.
Arya also produced so many Tamil and Malayalam movies. Arya remuneration in Tamil Industry per film is 6 Crore.
Simbu: One of the most talented actor in the south industry. He belongs to a film family. He was born on 3rd June 1983 in Chennai. He completed his graduation from Loyola College, Chennai. His father T. Rajendar is also an actor, filmmaker, music composer, and a politician. His hobbies are singing and writing. Simbu acted in 19 films as a child artist.
Simbu has sung so many songs like Mullaaga Kuththakkodaathu, Bail More, Jothikava, etc. Also, directed two movies like Manmadhan and Vallavan. In Kollywood, Simbu is also known as "little superstar". Some hit movies given by Simbu are:
Vallavan
Silambattam
Vaanam
Idhu Namma Aalu
Achcham Yenbadhu Madamaiyada and few more.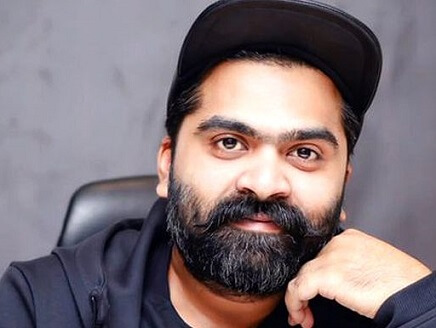 Simbu is the brand ambassador of PepsiCo, 7 UP in Tamil Nadu. Simbu remuneration per movie is  5 Crore.
The above are the top 10 highest paid actors of Kollywood who gave big blockbusters to the film industry. Their remuneration and few other details of them are listed above.
For other details visit Timesalert and know updates.