Kargil Vijay Diwas: To protect our country from neighbor countries attack, India has appointed three types of armies. Those are called Indian army force, Air force and Navy. After the partition of India, it creates two independent dominions, India and Pakistan. After separation, to take Kashmir from India, Pakistan always fights with India. There are many wars happened in between two countries. It is one of the most fierce battles for both countries. Many soldiers sacrificed their lives to protect our country. Every year India celebrate the Kargil Vijay Diwas 2023 for three days. In this article, we briefly discuss that event and the history behind this.
Kargil Vijay Diwas India
In the Kargil war, India won the war from Pakistan. This battle is also known as the Kargil conflict. The Kargil war happens for the Kashmir and Line of Control (LOC). To clear this problem, India has made an operation named "Operation Vijay." In that time some Pakistani soldiers disguised on the Indian side of LOC. It is the de facto border between the two countries. It is the initial state of war.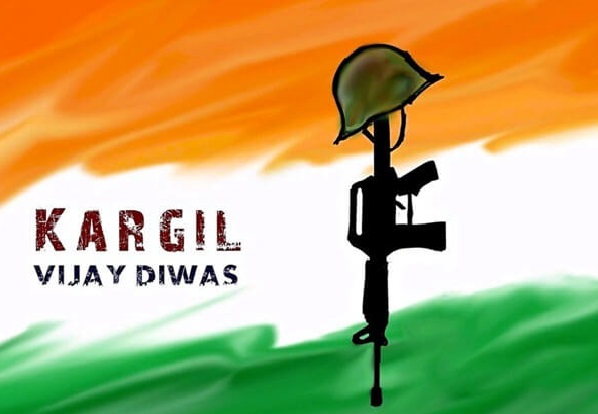 In 3rd May 1999, the war started in between India and Pakistan. It is the most significant war ever happened, which took two months, three weeks, and two days to finish it. At the end on 26th July, India won the war from Pakistan. So on this day every year, India celebrates Kargil Vijay Diwas.
Kargil Vijay Diwas Anniversary Celebrations
After the success of Vijay Operation, India got one of the most significant victories. To celebrate this day India gave a name for this day called as Kargil Vijay Diwas. It celebrated in India on 26th July. On this date in 1999, India successfully executed their plan against Pakistan and Pakistan has lost the war. This war has continued for more than 60 days, resulting in the loss of many lives on both sides.
It is the most prominent war between India and Pakistan. To clear the Kargil sector, India has planned to execute the Vijay Operation. Since July 26th, 1999, India has celebrated this victory as Kargil Vijay Diwas 2023. In the below sections, we also give the complete history and messages about this great event.
Kargil Vijay Diwas History
In the Kargil war total, 527 Indian soldiers bravely lost their lives. India army fought with the Pakistan soldiers to protect our country from terrorists and clear the LOC border. It is the biggest war in Indian history. Form the partition, India and Pakistan have involved in several battles, conflicts, and military stand-off. Some of those are Indo- Pakistani war, which had been in 1947. This war is also known as the First Kashmir War.
After this, again in 1965 and 1971, the Indo- Pakistani war happens. And lastly, in 1999, the Kargil war happened. That's why India celebrate the Kargil Vijay Diwas proudly. India won most of the conflicts from Pakistan. India is the second county in the world which has a prominent army force.
  Kargil Vijay Diwas Celebration
On Kargil Vijay Diwas, several events have planned by the army in Delhi and Dras in Jammu and Kashmir. It is the 21st anniversary of Kargil Vijay Diwas. This year India celebrates this day for three days from 25th July to 27th July. To honor the Kargil war's heroes, India organized many events. In Kargil Vijay Diwas 2023 the Kargil victory flame is being carried in a relay from New Delhi to Dras. Mr. Rajnath Singh handed over the victory flame to the ace army shooter Subedar Jitu Rai in New Delhi. This victory flame only carried by the India Army's best sportsman and war heroes. The victory flame reaches in Dras, passing through nine major cities of North India.
The Indian Army chief Gen Bipin Rawat will receive the victory flame from Subedar Jitu Rai in Dras on 26th July. During the Kargil Vijay Diwas events, Defence Minister Mr. Rajnath Singh and the three service chiefs of Indian Army from Indian Air Force, Indian Army, and Indian Navy would be present the ceremony. Also, the Indian Air Force and Army will do the flypast at this location.
Kargil Vijay Diwas Wishes, Messages
Happy Kargil Vijay Diwas 2023 to all . Let's remember the sacrifice of those brave soldiers who died in the line of duty to protect our great nation. Jai Bharat!
Mission Accomplished. Let every Indian, No matter who, Nothing where Take a pledge on To do his or her duty, To the fullest, To his or her family, To society at large, And our great nation. Happy Kargil Vijay Diwas
Freedom in mind. Faith in words. Pride in our heart. Memories of our souls. Jai Bharat! Kargil Vijay Diwas
Kargil Vijay Diwas Whatsapp Status
Let us salute to all Indian soldiers who are brave and protect us throughout the day and night. Let us remember their fights and toil on this day. Kargil Vijay Diwas
I believe our Indian flag is more than just cloth and ink. A universally recognized symbol stands for liberty and freedom. The history of our nation and marked by the blood of those who died defending it. Kargil Vijay Diwas!
Kargil Vijay Diwas Images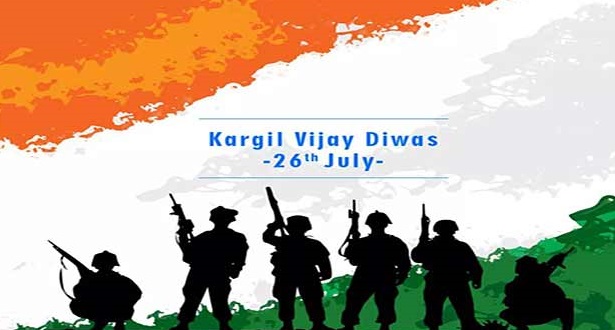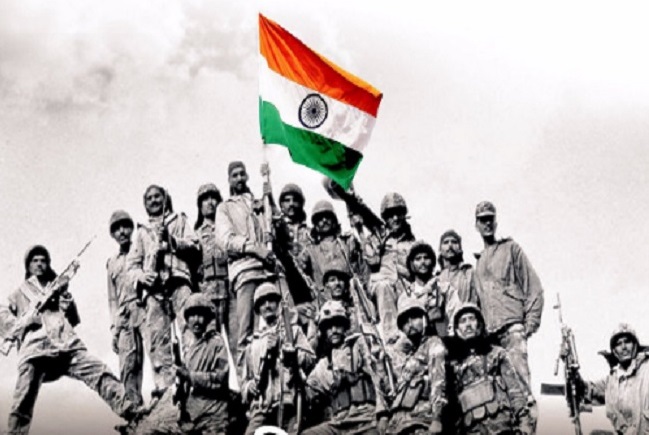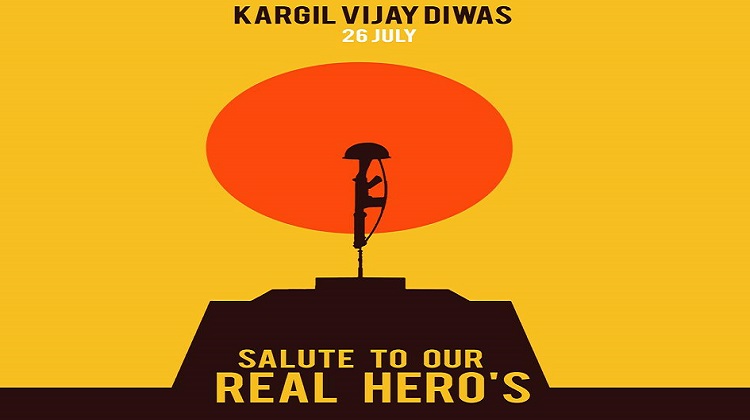 For more Indian events related information, check Timesalert.