Kerala government has launched various e-services during the time of covid outbreak. Kerala BevQ is one among such mobile applications provided by Kerala State Beverages Corporation.
It developed on 27 May 2020 by Faircode Technologies. It developed to avoid rush in and to implement social distancing by providing facilities like virtual que and token generator. BevQ app owned and managed by Kerala BEVCO. Kerala State Beverages Corporation called BEVCO.
Kerala BevQ
The Kerala BEVCO Corporation conducts the wholesale activities from 23 warehouses in several districts across the state and 270 retail shops spread over the state and running the retail business. Kerala BEVCO head office is located in Thiruvananthapuram. Kerala is leading with the highest per capita consumption of alcohol in the country.
Many other states, such as Delhi, Maharashtra etc. have already implemented online booking and purchasing of liquor tokens and now comes the Kerala government with BEVCO, online liquor website and BevQ app available for download in the state. For the first time, the Excise Department issues e-tokens for online liquor transactions made directly from toddy and wine shops.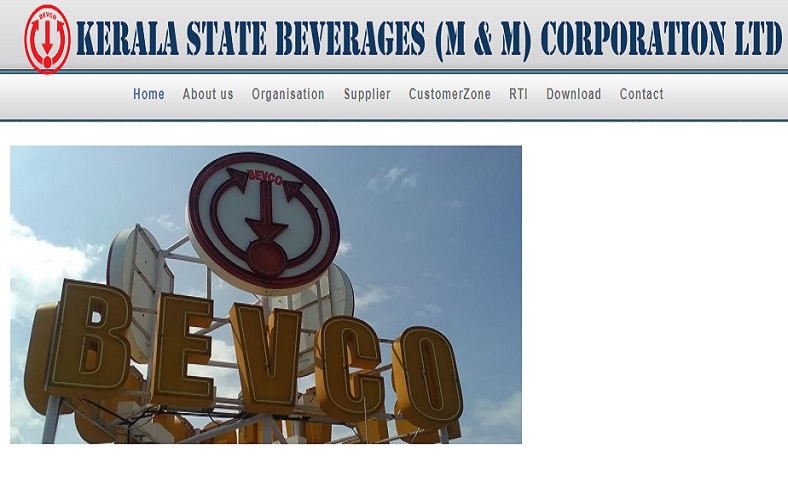 How to download Kerala BevQ app?
To download Kerala BevQ app, follow the given steps;
Go to play store and then search 'BevQ'
Click on 'install' option
Now the app gets downloaded
Or you may click on the link given below to get redirected to play store from which you can download the app.
After successful installation of the app, you can register in BevQ. For registration, the documents and details required
Aadhar Number, Voter ID etc.
Basic details like Name, Mobile Number, Resident Address, Pin code, email id, etc..
How to register on BevCO Liquor online Booking
You can register your token online. But there are some points that you should try to keep in mind, they are;
One can order only a maximum of 3 liters of liquor in a single order
The order given once in 4 days
You can only order through the app or website only if you aged above 21.
The Kerala BEVCO app is using GPS technology to detect the location of the mobile so that the app guides you to see the nearest outlets to order liquor
You should not pay money online.
After downloading the app, you are required to enter your details
After successful sign in, choose your beverage type and enter the pincode.
Now you can book your time slot
At last, you will get your e-token.
You can also book token via SMS. Follow the below given steps to know more,
SMS to the number provided by Kerala Beverages Corporation (BEVCO)
Number: – 8943389433
The format of sms is
A) For Liquor: <BL><SPACE><PINCODE> SPACE> NAME>
B) For Beer/Wine: – <BW><SPACE><PINCODE> SPACE> NAME>
BevQ App Booking Time
Shop will be working from 09.00am to 05.00pm
Online Booking starts from 06.00am to 10.00pm
Apart from BevQ App, you can also book your tokens through the official website of Kerala State Beverages Corporation Limited.
Kerala BEVCO Online Booking
Despite the fact that a formal order issued that the majority of liquor stores in the state have been operating without tokens since the bars reopened. The new order requires Bevco outlets to make arrangements to follow Covid guidelines for the selling of liquor, including social distancing.
But before the state government released the order to stop the use of BevQ app, Bevco authorities asked the Kerala government to discontinue the app service because there were reports indicating that the sale of Bevco outlets has come down drastically soon after the app was launched.
Contact BEVCO
Click on this link to get directed to BEVCO Contact information
The above article is entirely about Kerala BevQ and its slot booking timings. For more updates check Timesalert.