Nowadays people are facing several problems in Public transport like bus, metro, and many more. To overcome these problems Prime Minister Narendra Modi had launched the National Common Mobility Card for the people. By using this card people can pay different types of transport charges. Along with that, it includes metro services and toll tax across the country. National Common Mobility Card is one of the parts of Make in India project. Along with this, it was the first part of the National Urban Transport Policy. National Common Mobility Card is familiar as One Nation One Card. This is nothing but a transport card and it enables people to pay for travel, retail shopping, toll duties, and withdraw money.
One Nation One Card For Transport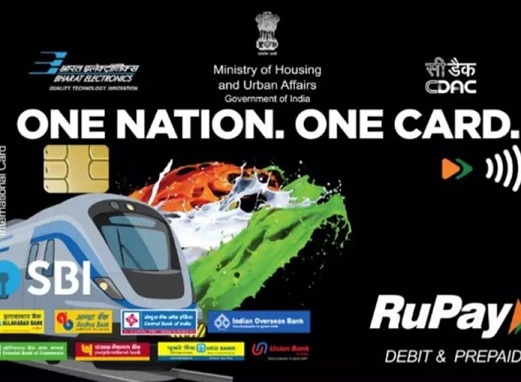 In the first phase of Ahmedabad metro train service PM had launched the NCMC to combine all public transport into one. This card is working on the Rupay card and avoids all your travel related issues. Sometimes, people do not have a chance to pay in cash while traveling in bus, metro and many. An automatic fare collection system was introduced i.e. one nation one card to solve this problem. Moreover, people can also withdraw money using this National Common Mobility Card.
Register Here :  Apply For One Nation One Card 
One Nation One Card Policy And Scheme in India
This Rupay Card (NCMC) can be used for people while traveling in the metro in any part of the country. In a simple way, this Rupay card is merged with Mobility card. Finally, now we have this National Common Mobility Card in India. Moreover, only a few countries have this latest technology of One Nation One Card. Simultaneously, an official libration said that National Common Mobility Card is a bank-issued card on a debit card, prepaid card platforms.
By using this single card people can make payments across all segments. In addition to that, it includes bus, metro, suburban railways, toll, parking, retail shopping, smart city and many more.