Covid-19 changed everyone's lives in a year. All the events were a series of tremendous changes in life. Everything went online, from schools to colleges, and now when the vaccination drive is also being carried out through online registration.
Currently, the vaccination drive is going on for the population aged 18-44 and it is soon expected to open for those below 18. According to recent updates, besides the rapid vaccination drive, only 11% of the Indian population is fully vaccinated. To speed up the vaccination drive, now, notifier apps are also being launched in order to update people that there are slots available so that they can get their vaccine shots administered.
Cowin Vaccine Slots Finder, Notifier
Although the registration for vaccine slots has been going on through many apps launched by the Government like Aarogya Setu and Umang App and also through Cowin portal, due to the scarcity of vaccines across various regions across the country, it might get difficult for you, to find an available slot for your vaccination. The slots are being filled up as soon as they go online.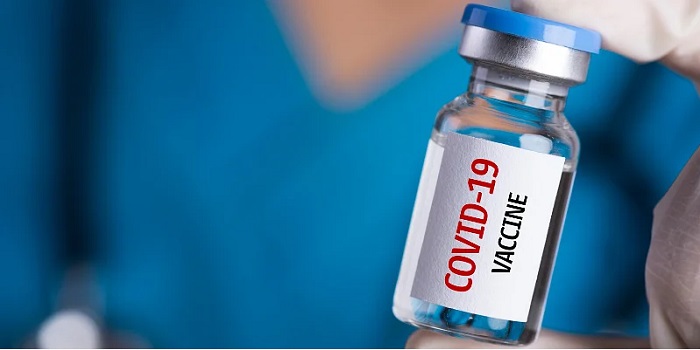 So, various other apps are being launched in order to notify you in case of the availability of a slot. Now, due to these apps, you don't have to constantly keep checking the apps or the Cowin portal for slots, the apps will send you a notification as soon as there is an available slot for vaccination in a center near you. The apps send you a notification through SMS or through other messaging apps like Telegram or send e-mail to inform you about the available vaccine slots.
In this article, we are going to discuss various apps that are available in order to track the available slots for the Covid-19 vaccination. There are two vaccines available all across the country provided for free by the Government- Covishield and Co-Vaccine. So, you can find out easily which vaccine is available nearby through the notifier app.
Covid Vaccine Slots Notifier Apps and Websites
There were various apps and websites launched for the purpose of notifying the users about the availability of vaccination slots near them. We will discuss some of the popular apps which are being used by many people and also how we are supposed to use the apps and websites to get notified about the availability of vaccination slots.
My Jio
Now, the majority of the time, you must have heard of My Jio App in the context of recharging your Jio phones. But, for the times of the coronavirus pandemic, My Jio has launched this new feature exclusively for Jio customers, where the app can be used to find the available vaccine slots near you. The steps to be followed to do so are:-
First, you need to download the My Jio app from your play store.
Enter your mobile number and generate OTP to login to your My Jio account
You will see the Vaccine Slot Finder as you scroll down. Click on "Find Now"
Now, you are required to enter your PIN code and click on "Search"
You can go to the particular date and you will find the details of the available shots in each center on that particular date.
You will get the information about the shots available in the nearest center. You can filter your details such as dose, age, vaccine type and cost in order to find the suitable center.
Now, you can use 'Book through Co-WIN" option and it will redirect you to the Co-WIN registration page.
Paytm
You must have heard of Paytm the majority of the time in the context of online transactions, for paying someone or receiving money from someone. But, Paytm also introduced the feature of finding vaccine slots during the times of covid-19 crisis to deal with it faster. You can easily use it to track slot availability in the nearby centers. Follow the steps given below to do so:-
Open the Paytm App in your mobile phone whether it is Android or IPhone.
Scroll down, till you see the "Vaccine Finder" option under the Featured column, and tap on it.
Enter your PIN code; choose your age group and your dose.
You can either click on "Book Now" and will be able to book directly using your phone number and entering your details or you can click on "Set an alert"
Now, if you have clicked on "Set an alert", you will get notification regarding the availability of vaccine slot near you.
  GetJab
You can visit the website GetJab.in to find out about the vaccine slots available near you, and you will be notified through your mail in case of the availability of vaccination slots. Follow the steps given below in order to get notified through GetJab.in:-
Visit the official website. You can either search for it on Google or any other preferred browser, or you can click on the link given below:-
Enter your details like your Name, District, E-mail address and Phone number
Finally click on "Get Notified". You will receive a notification in your mail if there is a covid vaccination slot available near you.
BasicFloat.com
This is yet another website to get notified regarding the availability of Covid Vaccine. It sends the details to your registered mobile number. Follow the steps given below to get notified through BasicFloat.com:-
You need to visit the official website. You can either search for BasicFloat.com on Google or any other preferred browser, or you can also click on the link given below:-
Enter your details like your Name, District, PIN code and contact number to proceed
Finally click on submit, and you will be informed regarding the availability of a vaccination slot nearby in your contact number.
Facebook Cowin Vaccine Slot Tracking
Now, you must usually use Facebook for the purpose of messaging or connecting people worldwide. But, Facebook also introduced the feature to track down the availability of vaccines nearby. Keep in mind that this is available only for the users of Facebook. You just need to log in to your Facebook account and sign up to get notified. Now, every time there is an availability of a slot near you, you will be notified in your registered e-mail address or contact number.
It is better to be safe than sorry, so make sure, you get your Covid vaccination. You can make use of any apps above in order to get notified on time about the availability of slots. You need to be aware of the slots because the vaccines are scarce and the better it is that you get the shot earlier, and enter into the safer side to shield yourself from the deadly coronavirus.
Multiple apps are being launched every day to increase the convenience of the citizens in keeping a track of the virus and the vaccination. The digitalization of the country is really useful at times like this when physical proximity is dangerous. So, just download any of the apps given above, and get notified and book your slot through the Cowin portal and get your shot administered and help India become a safe and healthy country.