Gold Jewellery is always part of our Indian culture and history. It is the most favourite attire for women, which will enhance their look and personality. Mostly women were them at the wedding, especially in an Indian wedding. Not only gold, but there are also many types of jewellery available in the market. Like diamond jewellery, silver jewellery, platinum jewellery, etc. are seen in the shops. So we here are going to discuss the best gold Jewelry Brands in India of 2023. So the people who are interested in Gold ornaments can check it out.
Best Gold Jewellery Brands In India 
From many decades gold jewellery has an existence in our Indian culture. Many people particularly love gold ornaments as compared to other jewellery material.  Not only women but also men like to wear gold from passing years. Now the price of gold jewellery is increasing day by day, but the price doesn't affect the people.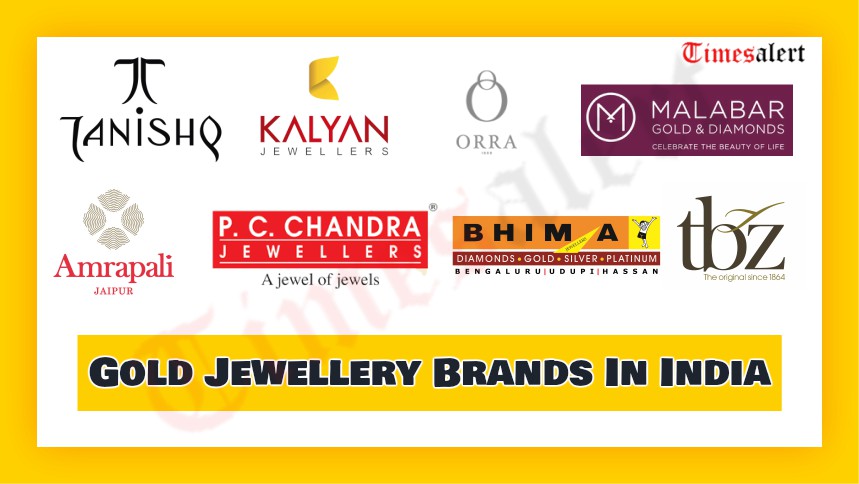 In the world, India is a country where people buy more gold. Most of the Indians love to wear gold jewellery in casual and festive wear. Indian women mostly preferred to buy gold or other ornaments from their trusted jewellers. But now there are so many trusted brands available in the market. Which gives us the latest jewellery design with the best quality and affordable price. Here we discuss the best gold jewellery brands in India. They are
Tanishq Jewellery
P C Jewelers
Kalyan Jewelers
Malabar Jewels
ORRA
TBZ
Bhima Jewelers
P C Chandra
Senco
Amrapali
Top Gold Jewellery Brands In India 2023
Tanishq Jewellery
Tanishq is the number one gold jewellery brand in India. TATA groups in 1994 started it. Tanishq jewellery provides gold and diamond jewellery. There are more than 150 retail outlets present across India. Tanishq jewellery is an ISO certified company for gold and diamond jewellery.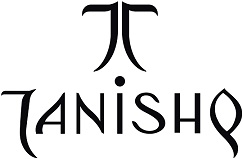 It is specialised for traditional and contemporary jewellery. The gold jewellery is unique in design. The gold jewel making factory of Tanishq located in Tamil Nadu. The quality of gold is outstanding, and a person can buy gold from Tanishq without any doubt.
2. P C Jewelers
P C Jewelers is the second most popular gold jewellery brand in India. It sells jewellery in offline and online also. Customer can purchase the silver from the store and as well as the online check-in store too. Across 68 cities in India, there are 85 retail outlets present. P C Jewelers has started its journey in Delhi in the year 2005.

The main products are gold and diamond jewellery. It gives the customer the best collection of gold and diamond jewellery — the famous gold Jewelry Brand in India, which is chosen by many customers.
Famous Gold Jewellery Companies
Kalyan Jewelers
Kalyan Jewelers has started its journey by openings its first showroom at Thrissur in the year 1993. That time they made authentic gold jewellery and sold only 100% hallmarked jewellery. But now they are selling all kinds of jewellery in their showroom. The retail stores are present across India and one store in Kuwait and three stores in UAE.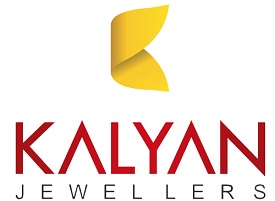 Kalyan Jewelers gives the highest purity level of gold jewellery to the customer. The brand ambassador of Kalyan Jewelers is Mr Amitabh Bachhan and Sonam Kapoor.
Malabar Jewels
Malabar Jewels founded in Kozhikode in 1993. It is the fourth most trustable jewellery store across all over India. Malabar Jewels have 210 retail stores across all over India with five other countries.

Bollywood actress Kareena Kapoor Khan is the brand ambassador for Malabar Jewels. It supplies the most beautiful and unique designs of diamond bridal jewellery, rings, and earrings. So the Customer can find the stylish diamond and platinum jewellery collections in Malabar Jewels.
Best Gold Jewellery Brands And Companies
ORRA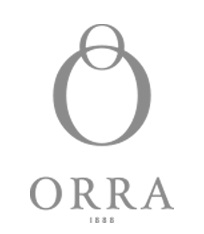 ORRA is the most trustable gold jewellery brand in India. It sells jewellery in the offline and online market. Customer can purchase the jewel from its online store. ORRA is famous for its diamond and platinum jewellery. Also known for solitaries, couple brands, stunning gemstone bracelets, Orra crown star collection, and most unique design for engagement rings for couples. There are 34 stores available across 25 cities in India.
6.TBZ
Tribhuvandas Bhimji Zaveri is known as TBZ, which is also a famous jewellery brand in India. It started the business in 1864. Since this, TBZ is providing high purify gold and diamond jewellery to the customer. Once the customer buys something from this showroom, they can never go to any other showrooms.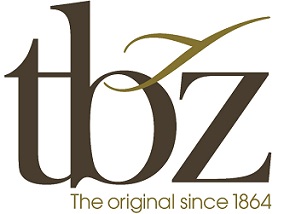 TBZ is famous for its Kundan jewellery, for bridal collection, artistic festival jewellery, contemporary Italian jewellery collection called Ria, and also the royal jewellery collection called Azva. So it is listed to be the best Gold Jewellery Brand in India of 2023.
7. Bhima Jewelers
Bhima Jewelers established in 1925. From that day, it has made a place in the customer's heart by giving their good quality of gold jewellery. In India, Bhima Jewelers takes the 7th position. Today it has 30 outlets in South India including Bangalore, Madurai, and Kerala. Bhima Jewelers is also available in Dubai and Sharjah.

Top Famous Gold Jewelry Brands, Companies
PC Chandra
P C Chandra is famous for its couple kind of gold jewellery, gemstones, and diamond jewellery. It sells high quality of gold and pure gems.

Senco
Senco Gold and Diamond founded in Kolkata in 1938. Now it has 93 stores in 14 states in India. It provides an affordable range of Gold and diamond jewellery. There are many unique designs of bridal jewellery, ring, pendant, and other accessories of gold and diamond are available in this store. It is one of the top best and famous Gold brand available in India.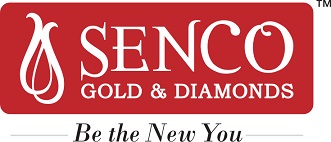 Amrapali
Amrapali has first opened its showroom in Jaipur in the year 1978. It is the best gold jewellery brand in India. Amrapali has made the best gold design jewellery from other brands. It has many advance technique for designing. Amrapali is a trustworthy brand. It sells the excellent and pure quality of gold to the customer.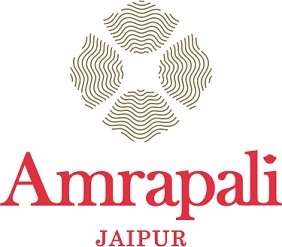 Conclusion
We here gave the information which is true to our knowledge about the Best Gold Jewellery Brands and Companies In India 2023. People buy gold ornaments for any occasion. So we here gave the best Gold Brands available in India. One can check it out and choose the best one to buy your Gold Jewellery. For more information, you can check Timesalert.