Sony Interactive Entertainment's next-generation PlayStation – the PS5 is all set to launch, next month on the 12th of November for a few select countries and then a worldwide launch on the 19th of November.
PS5 Games
Up until now, PS4 was the most superior console in town. It offered legendary games like Bloodborne, Uncharted 4, The last of us and its sequel, God of War, Marvel's Spider-Man, Red Dead Redemption 2, and Control among many others.
The good news about the PS5 is that it is backward compatible with PS4; Sony is also adding some old iconic games with some big overhauls. Meanwhile, we give you the Top 11 games Sony announced at the PS5 launch event.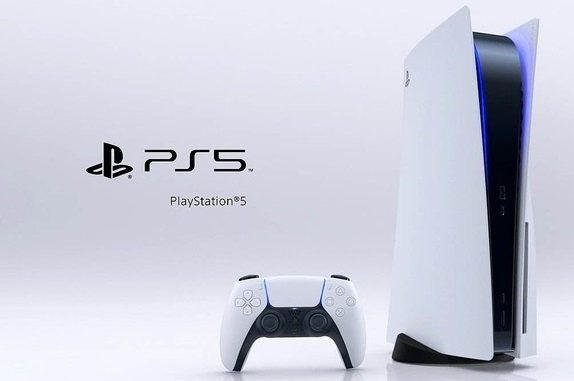 Top PS5 Games
Death loop
First up on our list is, Deathloop, which is an upcoming action-adventure game. It developed by Arkane Studios and published by Bethesda Softworks.
The death loop takes the player to a mysterious island called Blackreef, where there an eternal struggle between two extraordinary assassins, who are fighting to decide the Island's future. As Colt, you have to put an end to the time loop trapping, while getting hunted by the residents of the islands and the rival assassin, Julianna hiding in the shadows.
The only key to survival is to find new weapons and abilities and use them to destroy 8 key targets. Death loop releases exclusively on PlayStation 5 in the second quarter of 2023.
ghostwriter: Tokyo
Another highly anticipated, action-adventure game GhostWire: Tokyo developed by Tango Gameworks and also published by Bethesda Softworks.
Based in a mysterious and creepy new world, Tokyo overrun by deadly supernatural forces after 99% of the city's population vanish. The player has to put his abilities to use, to defeat the otherworldly threats in the city, and find the reason for the people's sudden disappearance.
It is not yet known if the game is a multiplayer or a single player, however, it expected that more details will reveal before its release in 2023.
Top 11 New Playstation 5 Games in 2023
Marvel's Spider-Man: Miles Morales
This hugely popular action game awaited with baiting breaths all over the world after the first Spiderman game, which came out in 2018. Developed by Insomniac Games and published by Sony Interactive Entertainment, it going to built and expanded on the long legacy of Marvels Spider Man's universe.
We will bear witness to the rise of Miles Morales, a new hero with his incredible new powers and his quest to become the new Spider-Man.
Miles Morales will be a single-player game, which will launch on the PS5 for the first time. The initial release scheduled on 12 November 2023, for it's a holiday 2023 exclusive. Recently Sony unveiled its Spider-Mans first look, for the excited fans.
Returns
Returns can best be described as an upcoming third-person shooter, roguelike science fiction psychological horror game.
PlayStation describes it as a game where the player discovers, explores, and fights his way through an unforgiving journey that has mystery and death at every corner.
The game's trailer launched in June and set to release on PlayStation 5 in 2023. Returnal developed by Housemarque and published by Sony Interactive Entertainment. For more updates check Timesalert.
New Playstation 5 Games
Destruction AllStars
Destruction AllStars is another upcoming vehicular combat game. A single-player video game. AllStars developed by Lucid Games and published by Sony Interactive Entertainment.
The game announced at the Sony PS5 launch event on June 11, 2023. By what was revealed at the event, it might be the coolest looking driving game there. Not much has revealed about this game, but by what we can see it looks like the player plays like a human who can get in and outside a car, in a wild arena destruction derby. Look out for this one set to release by PlayStation in November 2023.
Project Athia
As even the name suggests, this game is still in the developmental stages, so this might just be the working title. Project Athia is the pinnacle of Luminous Productions' philosophy, to create fresh experiences for the players, by combining technology and art.
From the teasers itself, the game looks very surreal and otherworldly, it also feels like it will be incredibly fast-paced. However, any other details revealed closer to the launch date, which will be in 2023.
New PS 5 Games
Stray
Stray had its official trailer launch in June 2023, from where it seems, like it's played by what is a delivery cat in a post-human world, occupied completely by robots. It looks like a charming game, which might become a classic if it is as good as it looks in the trailers.
Stray developed by Blue Twelve studios and published by Annapurna Interactive. Even though it will not be a PS5 exclusive, its release set to be in 2023 across PS5, PS4, and Microsoft.
Kena: Bridge of the Spirits
An upcoming action-adventure game developed and published by Ember Lab. The game follows through the story of Kena a young spirit guide, who helps deceased people move from the physical to the spirit world – using her magical abilities to do so. The game is in a third-person perspective and very detailed with pretty impressive combat. Kena set to debut in March 2023.
Solar Ash
This game comes from the developers at Heart machine and published by Annapurna Interactive. With a fluid looking scenery that looks dreamlike, the player navigates through to the other side of the world. In the trailers, it looks like a combat-heavy game. Solar Ash set to launch in late 2023 or early 2023.
Best Playstation Games for PS5
Hitman 3
Hitman 3 is an upcoming stealth game, which developed and published by IO Interactive. It will be the eighth main installment in the Hitman series. Also, the final installment of the World of Assassination Trilogy, which earlier released Hitman 1 and Hitman 2. It going to release in January 2023.
Resident Evil VIII
Resident Evil Village an upcoming Survival horror video game, developed and published by Capcom. It will be the tenth installment in the Resident Evil series.
From the trailers, it looked very interesting also shifting a little towards the supernatural, including werewolves in it. Resident Evil will hit our screens sometime in 2023.
Here are the best Top 11 New Playstation 5 Games in 2023. So check out and try playing in your free time and get entertained with its cool gaming features.