New Rs.500 and 2000 Note Features Dimensions Identification
As everyone knows that Rs. 500 and Rs. 1,000 have been banned and now You can't use them anywhere. The only option is to exchange the old Rs.500 and 1000 notes in the bank. The banks are closed on 9th and 10th November and will be opened on 11th November 2016 only then you can exchange your old currency with the new one. The new Rs.500 and 2000 notes will be released on 10th November 2016. But most of you don't know about the New 500 Rupee Note Features and 2000 rupee features and why they have been released. Here we are sharing the information on the New Rs.500 and 2000 notes features, Dimensions and identification so you can be aware of fake currencies.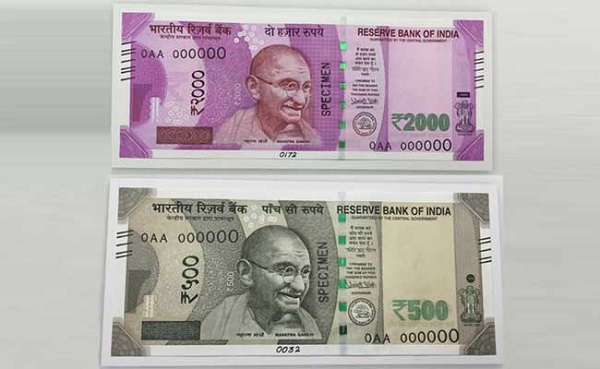 Earlier on 8th November 2016, Prime Minister Narendra Modi announced that Rs.500 and 1,000 rupee notes denomination will be Banned from midnight.He said that old notes will become nothing but a mere paper. In his statement PM Modi has said that this step was taken to wipe out the black money that has become a big threat to the economy.
Security Features Of New Rs.500 and 2000 Currency Notes
The New Rs.500 Note will be called as the Mahatma Gandhi series of bank notes. These new currency notes will also carry a picture of Delhi's Red Fort. The RBI is also releasing new Rs.2000 note which carries an image of the Mangalyaan to celebrate India's Mars mission.
Download Rs.500 and 1000 Currency Exchange Form
People across India are very pleased with PM Modi decision on banning Rs.500 and 1000 notes and applauding him for his brave and bold decision to fight the black money. Social media platforms in India are being flooded with jokes memes on Rs.500 and 1000 notes ban. Check out some of the top Rs.500 and 1000 notes ban funny memes jokes images here.
New Rs.500 Note Features  Dimensions Identification 
New Rs.500 Note Features
Value
Dimensions
Main colour
Description
Date of Issue
Obverse
Reverse
Watermark
Rs.500
63 × 150 mm
Stone Gray
Mahatma Gandhi
Red Fort
Mahatma Gandhi
10 November 2016
New Rs.2000 Note Features  Dimensions Identification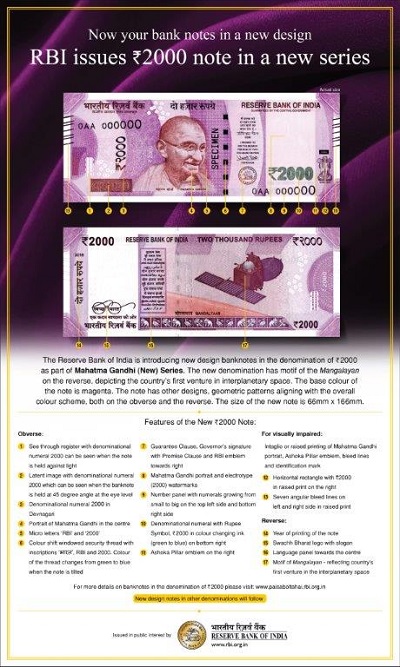 New Rs.2000 Note Features
Value
Dimensions
Main colour
Description
Date of Issue
Obverse
Reverse
Watermark
Rs.2000
66 × 166 mm
Magenta
Mahatma Gandhi
Mangalayan
Mahatma Gandhi
10 November 2016