State Bank of India (SBI) is a multinational, public sector banking and financial service Company. It is owned by Government Corporation and its headquarters are in Mumbai and Maharashtra. In 2017 SBI had ranked 216th position in Fortune global which is the world's biggest corporation. State bank of India has been established in the year 1955 on 1st July. All the activities held by SBI are controlled under the Government of India.
SBI Account Balance Check
People can check their Sbi Balance through the ATM's and Account Passbooks. By using these two ways the user can check the balance amount on SBI. A User may have different reasons to check the balance in their accounts. They are:
To check wheater the account has sufficient balance to transfer money, to do cheque payments, etc.
To check wheater the money is credited from the receiver or not
The user checks, if the transaction is failed but the money is debited from the account. Then after some time money is credited or not.
Also, the SBI Account holder checks whether the interests are crediting into account time to time or not.
So People have different purposes to check their balance in their SBI accounts. For that user may go to the bank and then check the balance amount in the account. Previously Bankers use to visit the bank and check their balance any number of times without any charges. Later on, ATM's machines are available to check their SBI Account Balances and to make transactions.
But this time they can check and transact money only for limited times. After completing maximum transactions bank charges some amount for checking the balance or debiting the amount using ATM's. Taking this into consideration SBI had introduced Net Banking Option Over the Internet. By this Net Banking facility, the users can check out transact amount any number of times without any charge. Besides all these SBI has also introduced some more facilities for the SBI Balance Enquiry. Among them, few are listed here,
How To Check SBI Account Balance
Passbook
ATM
Net Banking
SMS Banking
Mobile Banking using Mobile Apps
SBI Anywhere
Quick
SBI Online
Anywhere Saral
SBI Passbook Balance Check
State Bank Of India issues a passbook to every user. When the user opens the account in the bank, then they will provide this passbook. All the details of account holders are provided in this SBI account passbook.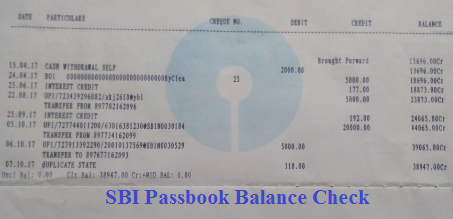 By using this passbook a user can check all the old and latest transactions done by them. For this, the user needs to update their passbook for their latest transactions. So it is one of the best and secure way to check SBi Account Balance. But it is a time-consuming process.
SBI ATM Balance Check
Once the user opens an account, they have to apply for an ATM card or debit card in the bank. By using this debit card a user can check the SBI account balance. To check their balance user needs to visit the state bank of India ATM and they need to follow a few steps. They are
Swipe the SBI debit card given to you
Use a 4-digit pin number
Then choose the balance inquiry option
Finish the transaction.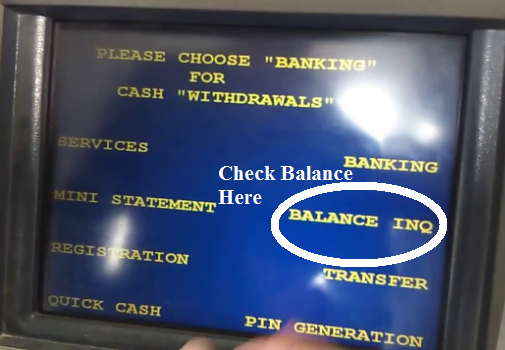 On using this SBI ATM Balance Check the user can have the mini statement from the ATM. By using this user can check for the first 10 transactions. It provides only limited transactions for each customer. After completing transactions they will charge some amount from the people. It is one of the best and easy way to check SBI Account Balance without going to the bank. Also, check how to generate SBI ATM PIN Number here.
SBI Net Banking Balance Check
State bank of India account holders needs to register with the net banking. Then they will provide login id and password to login into SBI website. Then customer on using those login credentials can log on to the website and check for SBI Account Balance. These process of checking is known as SBI Net Banking Balance Check. You can not only check the balance but can also make transactions.
SBI Missed Call Balance Enquiry Check
SBI had provided the SMS service for all its customers to check their account balance and get the mini statement from the bank. The customer has to follow some steps to get a balance inquiry via SMS service. They are:
The first customer should SMS 'MBSREG' to 9223440000 using your registered mobile number.
Then SBI will send some default MPIN and user id to the customer.
Now the user can change this MPIN.
After changing the pin, a customer has to accept the terms and conditions by sending SMS 'ACCEPT' [User ID][MPIN]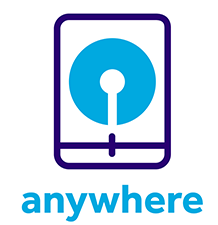 After completing all these steps, you will get a confirmation message to use this service. The user can also find the SBI balance inquiry and mini statement using a Toll-free number. To check balance inquiry or mini statement customer should give missed call to those toll-free numbers. For balance check, the user can also send SMS "BAL" to 09223766666.
SBI Mobile Banking Balance Check
It provides mobile banking to customers using mobile applications. They are Sbi Anywhere, Sbi Online, Sbi quick and Sbi Anywhere Saral. These are the ways to Sbi account holders to check their Sbi Account balance. By using all these apps customers can also transfer, check balance, do mobile recharge, get mini statements, and also more.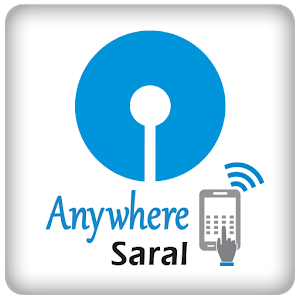 All these are some methods to check SBI Account Balance. Hope the information collected here is useful in using them efficiently. Stay tuned to our web portal Timesalert, to get related information regularly.