Land record disputes are common occurrences in rural and even urban India. Old or unavailable, half-completed documents of these owners cause these disputes. In such a case Jamabandi is a helpful system. So now here let us know a little information about Apna Khata Rajasthan in the coming sections of the article.
Apna Khata Rajasthan Jamabandi
A Jamabandi is a term commonly used in north Indian states, like Haryana, Punjab, Rajasthan, Himachal Pradesh meaning "Records of Rights" and it refers to the land records.
These records are documents that are maintained for each village within its Tehsil (administrative division or township). It contains the names of the owners, an area of cultivation/land, shares of owners, and other rights.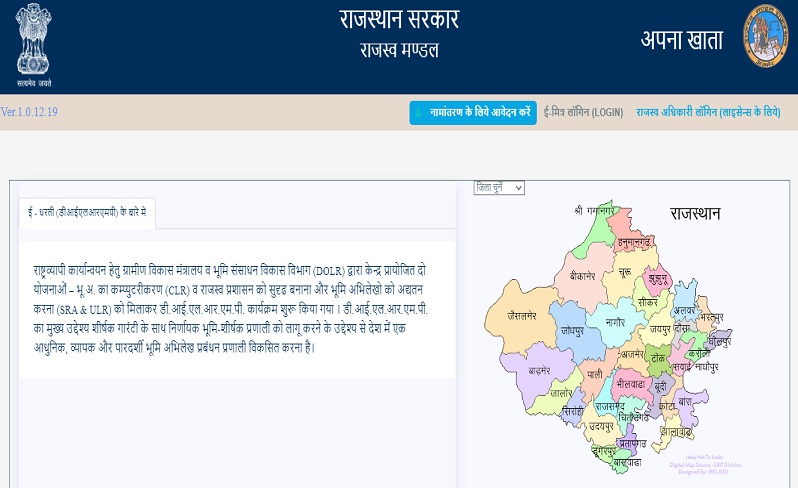 Apna Khata Jamabandi in Rajasthan
The State Government of Rajasthan has introduced a new service, which facilitates its land-owning residents. There are several benefits to this service going online, some of them are listed below:
By this system, the residents of the state can view their land ownership details or land records while sitting at home.
Another important purpose is to have all the land records collected at one place, for ease. For more updates and information check Timesalert.
This is also one of the starting steps to make the people of Rajasthan go digital while also saving time.
Apart from these, due to the entire process shifting online people will get rid of unnecessary problems and can cut their rounds to the patwaris.
There will also be a reduction in black marketing of land sales since every official record is available for transparent viewing.
The people will only need their account numbers to get information.
If anyone, who has landed in Rajasthan and lives in some other state. Then he/she will not have to travel back to Rajasthan to get land records checked, it has done from anywhere.
Through this portal, the names of the landowners found.
How to check land records On Apna khata Jamabandi Nakal Portal
The process of checking your land records is fairly easy from the jamabandi website of Rajasthan. Below we have compiled a list of steps to follow:
Log in to the official website.
Select the district where the land is located.
On selecting your desired district, you redirected to another page, to select a tehsil.
Tehsils are the administrative block or townships near cities, after selecting your tehsil.
You can then select the name of the village where the land is located.
From the dropdown menu, click on the year for which you need the land record.
On the next page, you should enter the – name, address, city, and pin code.
Choose one of the options provided, khata, khasra, Name, USN, and GSN.
You redirected to a copy of the record, which you can then download.
Kinds of records available on Apna khata
Land buyers can verify and check land titles before investing in land parcels and plots.
Buyers and Sellers can also check the mutation status of any properties since banks demand land title and mutation documents before issuing credit.
Frequently asked questions On Apna Khata Rajasthan
Are land records available for all locations in Rajasthan?
Land records for some locations that are in extremely remote areas or have not been registered are not found in the portal.
Can the information on the portal used as a reference in Courts?
The information provided on the portal is for general information only. Hence it cannot used as a certified or authorized copy in any court.
How to acquire an actual certified copy?
After looking up the details on the Apna khata portal, residents can get an authorized copy of the documents from their nearby prescribed kiosk.
Under which department does the Apna Khata portal come?
The Apna Khata portal launched by the Revenue Department of the State Government of Rajasthan.