The apple watches gather a lot of information about us throughout the day. They have an inbuilt heart rate and display, which give you regular updates. We can also try other Heart Rate Monitor apps from different developers who will give you more benefits than the built-in application. With these Apps installed on your Apple Watch, you can check your heart rate, calorie intake, and calories burnt in a day. Now, we will look at the 10 Best Heart Rate Monitor Apps for Apple Watch from other developers. All these Apps are officially available for your Apple watch for free of cost.
Best Heart Rate Monitor Apps

Heart Rate control is an important thing we need to take care of. These Heart Rate Monitor Apps will be a great help to people who have heart problems. The Apps serve great for old people who can always look at their heartbeat. The installation of these Apps on your Apple Watch is straightforward.  Open your Watch App on your iPhone, tap App Store, browse the Application, and click on install. Check the App on your Apple Watch to see if the installation is successful. Now, let us check the Best Heart Rate Monitor Apps 2023 for Apple Watch. So, below is the list of Apps for your Apple Watch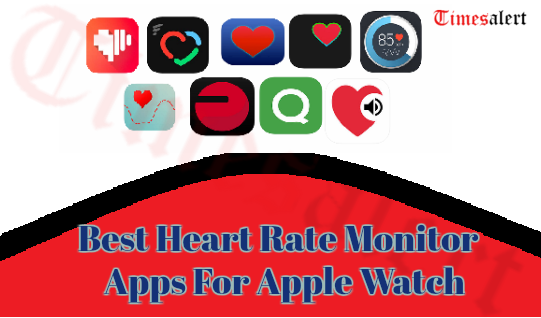 HeartWatch
Cardio
Instant Heart Rate
Heart Analyzer
Heart Graph
FITIV Pulse GPS Cardio Tracker
Polar Beat
Qardio heart health
Talking Heart Rate
Runtastic Heart Rate Monitor
Heart Rate Monitor Apps For Apple Watch
HeartWatch: To make your Apple watch a sophisticated instrument to check the heart rate then, try HeartWatch App. This is the Best Heart Rate Monitor App for Apple Watch. This requires Watch OS 3 or Watch OS 4 versions to install the Application on Apple Watch. This gives the heartbeat rate in different situations like walking, Regularly, and Workout.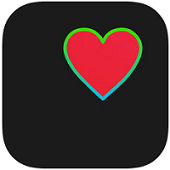 You can also check the heart rate when you are asleep. This is the most downloaded App and has a good rating from users. The App's interface is straightforward and comes with a speedometer-style look. The advanced version came with badges that will show you a simple and quick glance at your heartbeat.
[appbox appstore id1062745479 ]
Cardio:  We can measure the heart rate graphs using the cardio App on your Apple watch. We can also take screenshots of these graphs. Cardio will help you with your fitness and effective workouts. You can also measure the pulse by holding your back camera with a finger.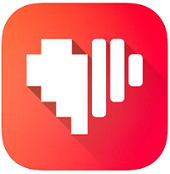 Cardio will also give information like how the heart rate relates to fitness and built-in training exercise. Track your performance in the dashboard with history daily and monthly. You can also export the data to your doctor with an annotation to check the problem. Cardio also has a pro version with all the full features.
[appbox appstore id542891434 ]
Also, check Best Fun Apps For Android And iOS
Instant Heart Rate: The most accurate and easy interface App to check the Heart rate. It is the Best Heart Rate Monitor App available in the App store. We can get the value of the heartbeat within 10 seconds, along with the stress level. This is the award-winning App for recording Heart Monitoring.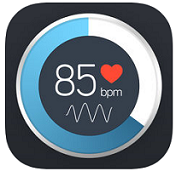 The App is used in research on the heart at UCSF. We can get the pulse waveform graphs and PPG graphs. Export of data is also possible and has unlimited data storage.  It has a continuous or auto-stop mode along with StandUp test for fatigue and fitness.
[appbox appstore id409625068 ]
Heart Analyzer: One of the most top rated and appreciated by the user's App to monitor the heart rate. Download it on your Apple Watch for daily Workout and sleep heartbeat graphs. The main features are graphical plots of the heartbeat of any particular day. You can also analyze heart rate from the worksheets of the past year.

Heart Analyzer will give you a snapshot of the monitoring at the end of the day. You can customize the options to keep the results up to date. This requires only an Apple watch, and there is no need for an iPhone.
Top Best Free Apple SmartWatch Apps
Heart Graph: If you want to get a heart monitor in the form of graphs, then Heart Graph is a great Application. It is the Best Apple Watch App for monitoring heart rate. This gives you a real-time graph and also records the data. We can compare the previous sessions and look deeply at our heart rating.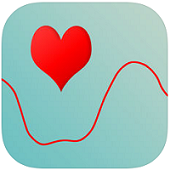 This is supported in Bluetooth and Apple watches and reviews the sessions offline.  You can get a record of the heartbeat in a particular session, like cycling, walking, gym, and running. We can record a standard reference set before we start the session and compare.
[appbox appstore id591655999 ]
FITIV Pulse GPS Cardio Tracker:  The Application will help take fitness training to the next level. The Dashboard will keep the data transparent, accessible, and also comparable. You can post about your progress in the FITIV workout group and inspire others. Read your heart rate directly from your Apple Watch; health data is accessible all day alone.

You can also give a live stream of your Workout from your apple watch. This has a very comfortable user interface and is compatible with your Apple watch. You can optimize your fitness goals and perform your fitness exercises with much more zeal. This is the Best Heart Rate monitoring App on Apple watches.
[appbox appstore id942494517]
Download Free Heart Rate Monitor Apps 2023
Polar Beat: Run & Fitness:  one of the ultimate free sports and fitness tracker apps. It is certified as the best App for real-time heart rate monitoring. You can plan your Workout and keep targets while working out. We can also make a training target of distance, time and calories burned. The features include live heart rate with polar H10 or OH1 sensors and track distance indoors.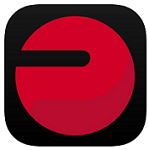 This also had a premium version which gives you all additional features and helps you with your sports. You can check the difference after each Workout, like increased strength and burned fat. You can store them and share the results with your friend's circle.
[appbox appstore id555252645 ]
Qardio heart health is a free heart monitor app for Apple watches. This is an easy way to check your heartbeat, blood pressure, and weight. We can also see the ECG graph of the heartbeat using Qardio heart health. This is available in the App store of your Apple Watch, where you can easily download the application.

It has a good rating, and there are many numbers of users. As this is a free application, there are no hidden charges or features. All the features of the App are free and have an easy user interface. You can track all the heart health in one place.
[appbox appstore id855275752 ]
Best Heart Rate Apps On Apple Watch
Talking Heart Rate: This is one unique App that gives your heart rate report along with the voice. It is the Best Heart monitor App for Apple watches. You can check the heart rate while aerobic exercise installed on your watch. This App works only with the Apple Watch Alone. There is no need for an iPhone.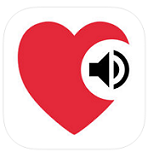 Talking Heart Rate
You can customize the reading interval, and the App reads out the voice when you open the Application. We can change the icon with the options given in the application. You can set the tone of the voice message and the speaker's pitch and speed.
[appbox appstore id1341963673 ]
Runtastic Heart Rate Monitor: To know if your heart beats fast or slow at a given time, Runtastic Heart Rate is the correct App. This can monitor all your heart health in one place and replaces other health applications. There is no need for any extra devices. This works well with your Apple watches.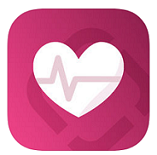 You can also see graphs and measurements of your heartbeat. There are different measuring types like HR, pre and post-workout, and Maximum heartbeat. This is a free application without any subscriptions. Many users recommended this application to others because of its unique features.
Conclusion
Heartbeat sensing Applications have become an essential App in Apple Watches. We have a list of the Best heart monitor Apps 2023 for your Apple watches. Go through the list and download it and keep a look at your heartbeat. For more regular updates, check Timesalert.