We use different types of documents to transfer information. We send these documents through emails and attach them to messaging applications like Whatsapp. All of us use various formats for sending these documents. The prominently used format is PDF, as we cannot make any changes in a PDF, so the information is very safe to transfer. The Portable Document Format is used mainly in business. Today let us see the Top best PDF Reader Apps 2023 for Android and iOS.
Best PDF Reader Apps 2023 
These days we all use our Android and iOS devices to check documents, give prints, and also transfer to others. So we need to check the document before we do all of these. The PDF readers in your Smartphone will help you a lot to do this task. It is very important to have PDF Reader App on your device. Students also use the iPad and Tablets for reading e-books. All these e-books are available in PDF format. Here we will see the Top PDF App 2023 Download for Android and iPhone.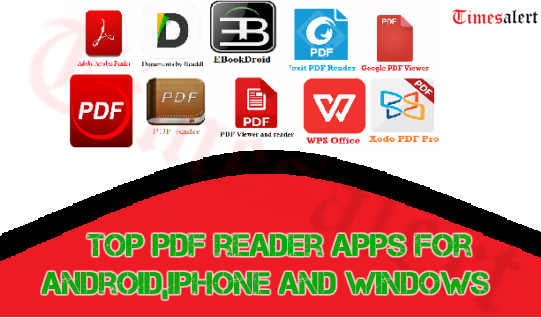 Foxit PDF Reader
Adobe Acrobat Reader
WPS office
PDF Reader Scan, Edit, and Share
Xodo PDF Pro
Documents by Readdle
PDF Reader
EBookDroid
Google PDF Viewer
PDF Viewer and reader
PDF Reader Apps For Android, iPhone, and Windows
Foxit PDF Reader: The Top Best PDF Reader App 2023 is free to use. This is very easy to use and protects all your PDF files. This is available for both your Android and iOS devices. You can also download this for your windows. This is very small in size. So, it occupies significantly less space. It is very fast, and you can completely control your content. This can read your PDF document aloud, along with playing audio and videos. You can also work on these PDF documents.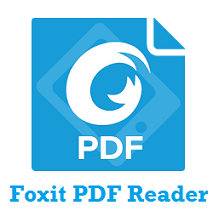 Features Foxit PDF Reader
You can rename, copy and delete the PDF files in your account.
We can also stamp and sign the PDF documents digitally.
Foxit PDF Reader can scan paper documents and convert them into PDF files.
Adobe Acrobat Reader: Used globally by many users. This is compatible with Android, iOS, and windows. We can view PDF files, annotate and work on them using Adobe Acrobat Reader. We can fill and sign the forms in our smartphones and give them for printing. It takes less time to open the files and is very easy to use.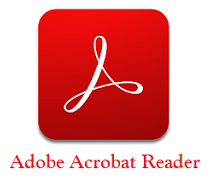 Features Adobe Acrobat Reader
You can comment on the PDF using sticky notes or drawing tools.
We can zoom in and out of the PDF files while reading.
Accessing the scanned PDF is very easy; we can send them to our Dropbox by connecting the account to it.
Most Used PDF Reader Apps 2023 
WPS Office: The PDF Reader App 2023 is available for Android and iOS devices. It has more than 1.3 billion downloads and was an award-winning app in 2015. This one app will serve all your document needs and replaces all other applications on your mobile. This is very easy to use and occupies less space. This gives you the free Office Suite that can integrate with all formats of documents.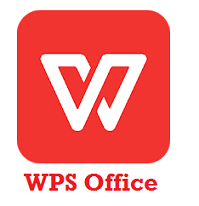 Features WPS Office
This can convert all office docs to PDF files.
Scan the paper with your mobile and convert them to PDF format.
You can sign on the PDF docs and merge them.
[appbox googleplay cn.wps.moffice_eng&hl=en ]
PDF Reader Scan, Edit, and Share: Top PDF Reader Apps 2023 and the best App award winner. In this, we can manage and view the files and highlight the document's hyperlinks. This also supports the Clipboard, and we can scroll in horizontal or vertical mode. A free application was available in both Android and iOS App stores. But has few advanced features for in-app purchases.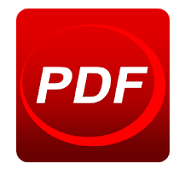 Features PDF Reader Scan, Edit, and Share
We can open password-protected PDF files.
One can sign and add content in the freehand mode in Adobe Reader.
You can import the PDF files from local folders and also export them.
Download PDF Reader Apps 2023 
Xodo PDF Pro: The most used and Top-rated PDF reader, available for Android and iOS. This is a free application and a lightweight one. It has a great organizer and can write notes on blank PDFs. Xodo PDF Pro has the auto sync facility to our Google Drive or Dropbox accounts. It opens the files quickly, and we can highlight the document's content. We can open PDF files in different formats. People can now go through the best Screen Recording Apps for Android And IOS In 2023 here.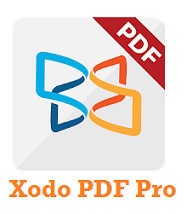 Features Xodo PDF Pro
Open the other format files and save them as PDF files after editing.
Bookmark the PDF files for further reference.
Night mode reading facility and can also crop o the content to the small.
Documents by Readdle: The best application for iPhone users. This is only available for the iOS-supported device and the choice of many business users. Highly rated in iOS and can replace all your other files for document editing or viewing. You can read and edit the files, import them from the other accounts, and save them. You can also listen to music and watch movies imported from online sources.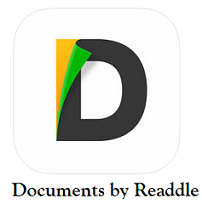 Features Documents by Readdle
You can create PDF files and share them.
We can protect our PDF files using the password.
It supports the two-way sync to specific folders for uploading the files automatically.
Best PDF Reader Apps Download For Free
PDF reader: The PDF Reader App 2023 is available exclusively for Android. This is easy to manage and use to open all e-books on the Smartphone. This has the paper flipping animation; you can search from the contents and bookmark the pages. It supports multiple languages and also text to speech facility. You can adjust the brightness for reading the files in the dark light and also change the background of the PDF.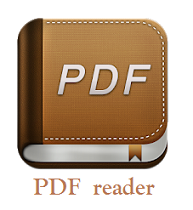 Features PDF reader
It has a built-in browser for quick recent book access.
You can export the bookmark files to the text file.
We can read books from the zip archives.
EBookDroid: Top PDF Reader Apps 2023. This is only available for Android users. This application can open DjVu and PDF, and XPS format files. We can define the directories for the externally found PDF files. The user interface and the appearance of the application will attract you. This has a 4.5 rating in the play store. This is very helpful for the students to read the e-books as this opens all formats.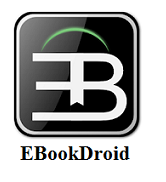 Features EBookDroid
We can add highlights to the PDF files.
You can annotate in the freehand mode style.
It can import or export files to other accounts.
Top Best PDF Apps 2023 For Android
Google PDF Viewer: The Top PDF App 2023 for Android. This is available on Android but not on iOS. This is a well-known App by everyone and is frequently used. In some android devices, it comes as an inbuilt application. This is free of cost and also ads free application. The application is fast and lightweight, so this occupies significantly less space.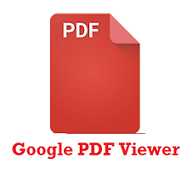 Features Google PDF Viewer
It has cloud technology to store PDF files in other accounts.
You can quickly view the files in your Drive connected to this.
We can bookmark, search and zoom the files while reading.
PDF Viewer and reader: Most downloaded applications for reading PDF files. With this, we can read and edit the files and create and save the PDF files quickly. There is a search option to find your PDF files quickly and fast. You can highlight the content on the files by drawing or using the shapes available in the toolbar. We can manage all our PDF files with one application on our mobile phones.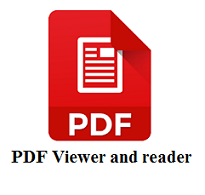 Features PDF Viewer and reader
It can convert PDF to text and vice versa easily.
You can scan and update all PDFs on your device easily and quickly.
Combine all the format files into one PDF File.
Conclusion
These are the different PDF Reader applications for your Android and iOS. Some of them can also be downloaded to your desktop. Check all the information and features and download the app that can satisfy your purpose. For more information like this, read Timesalert.