Cleanest Cities Of India: India is known for its culture, history, tradition, and heritage. Now India is a developing country, and it is focusing on so many things which makes our India more beautiful. India is the second-largest population country. For the vast population, the environment of our country becomes very durty.
Not in all states, in some states, some cities are intensely focusing on the cleaning of the city. Also, the ministry of urban development, the central pollution control board (CPCB), and the Government of India has announced a scheme called The Swachh Bharat Abhiyan to clean our nation.
Best Cleanest Cities Of India
In India, there are some cities where those places are famous for their clean environment. The state government has given more focus on cleaning the towns. Now the government of India is trying to make our nation green and fresh. Every year the government of India has organized a survey to know who is the cleanest city in our country.  So, here we discuss the first and top 10 Cleanest cities of India in 2023.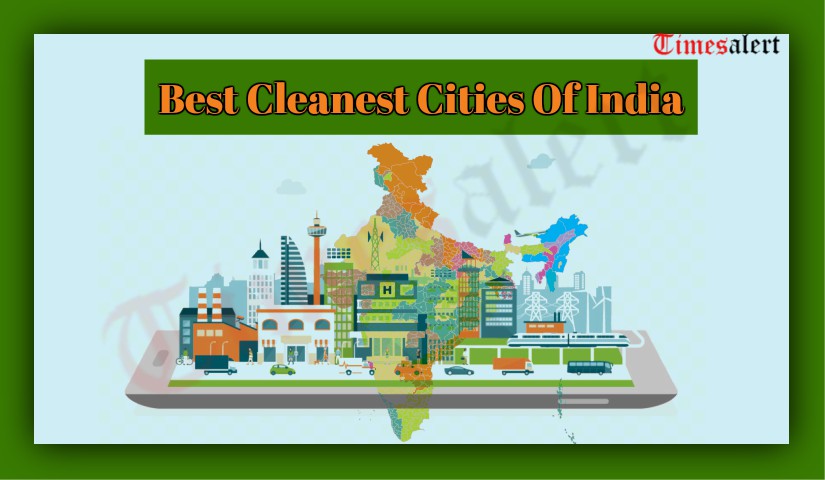 Indore
Mysore
Chandigarh
Bhopal
Tiruchirapalli
Surat
Gangtok
Vishakhapatnam
Tirupati
Navi Mumbai
These are the top best clean cities of India in 2023. More details about each city discussed in the following sections.
Cleanest Cities Of India In 2023
Indore
Indore is the largest and most populated city of Madhya Pradesh. It had won the cleanest cities of India title three times. Also, known for commercial capital because of several industries present in the town. It has to manage its rank as the cleanest city of India with its vast population. A good lesson for other cities.
Places To Visit In Indore
Skyline Of Mangal City Area
Patalpani Waterfalls
Rajwada Palace
Atal Bihari Vajpayee Regional Park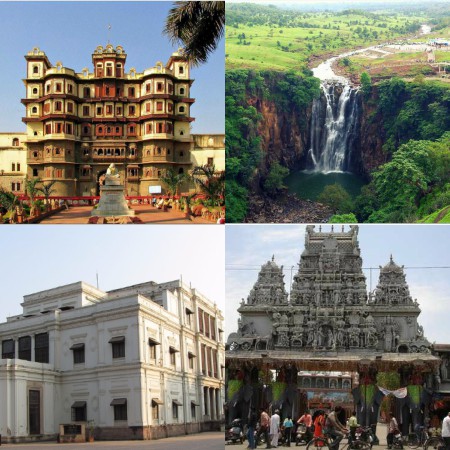 It is the first city to have Indian Institute of both Technology and Management. In terms of geography, it highly elevated compared to other popular cities in India. Indore comes under Malwa Region.
In area-wise, it stands 11th position across India. Other ranks like Population it holds 14th rank and development of metro it is in 15th Position. The official language in this city is Hindi. Apart from the cleanest Cities Of India in 2023, it is also high in Literacy rate that is it has 80.63 %.
Mysore (Mysuru)
Mysore is the second cleanest cities of India and also the largest city for Karnataka state. This city is famous for its historical palaces like the beautiful Mysore Palace, St Philomena's church, etc. It is a beautiful and attractive tourist place for all kind of people. Mysore was also known as the city of kings.
Mysore is famous for its royal heritage, silk sarees, yoga, sandalwood, intricate architecture and for many more things. In Mysore, environment preservation has displayed throughout the city.
 Cleanest Cities 
Places To Visit In Mysore
Mysore Palace
Chamundeswari Temple
Infosys Building
Brindavan Gardens at Mandya
Lalitha Mahal
Shivanasamudra Falls
Somanathapura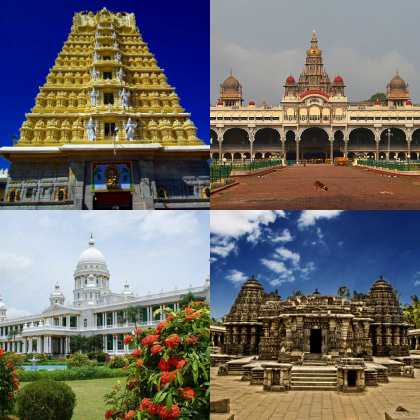 The official language in Mysore is Kannada with a population of 893,000. In population, it ranks 53rd position. The city Mysore is known for its greenery. Located at the footsteps of Chamundi Hills, one of the beautiful places to visit once. Also, known as the Cultural Capital of Karnataka, which said to be one of the greatest achievement of Mysore.
Most Clean Cities Of India In 2023
Chandigarh
Chandigarh is the third cleanest cities of both Punjab and Haryana because it is capital of both states. The union territories of India which formed on 1st November 1996.
In Chandigarh, the drainage system well planned, with an essential step to clean the city. And also it is the first solar city in India. Chandigarh has known for its planned and well organized connecting roads. All these things make Chandigarh as a clean city of India in 2023.
Places To Visit In Chandigarh
Gandhi Bhawan
Rock Garden of Chandigarh
Sukhna Lake
Palace Of Assembly
Open Hand Monument
Sector 42 Stadium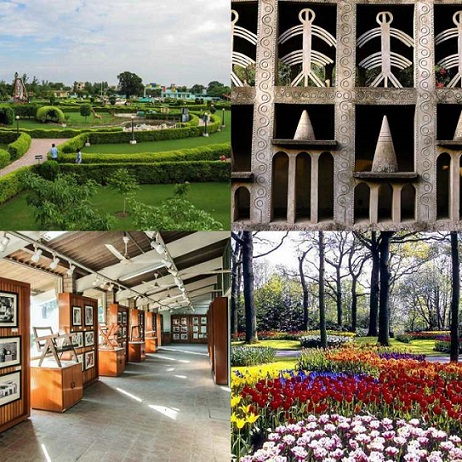 Chandigarh is known as a city of beauty, and in area wise it ranks 34th position in India. The language used in this city is English. The literacy rate is 86.05%, which is also high. It said that Chandigarh is the dreamest city of India to Jawaharlal Nehru who is the first Prime Minister Of India.
Bhopal
According to the survey, Bhopal the 4th cleanest cities of India, also known as the city of lake. The capital of Madhya Pradesh is Bhopal. It increases its beauty by the artificial lakes. Bhopal is famous for the beautiful Havelis, museums, and also for nawabi foods.
Places To Visit In Bhopal
Laxmi Narayan Birla Mandir
Bhojtal upper Lake
Van Vihar
Steam Train Installation Near Lake
Bhopal City Panorama
Vallabh Bhawan is known as MP Secretariat
Taj-ul-Masajid
Rabindra Bhawan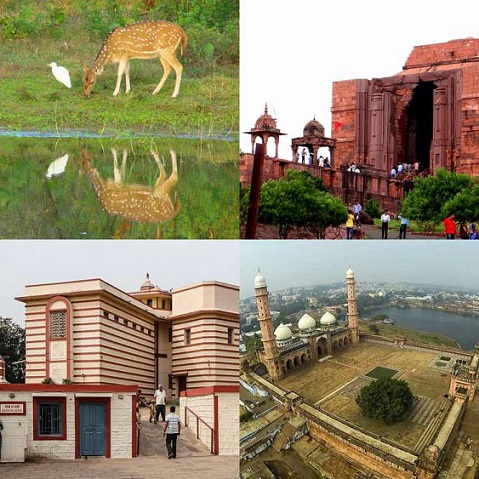 Population wise Bhopal ranks in 16th Position. The people in this city use Hindi as their official language. Bhopal Area ranks 17th in India and 131st in the World. In the smart cities Mission, Bhopal is selected as the smart city to develop by PM Narendra Modi.
Best 10 Cleanest Cities Of India 
Tiruchirappalli
Tiruchirappalli is a city of Tamil Nadu. It is one of the cleanest city of India. Trichy is known for its spots like, jallikattu, bull-taming, which played on the last day of Pongal festival. This city is also famous for sculpted temples.
Places To Visit In Tiruchirappalli
Mukkombu
Rockfort Ganesh Temple
Our Lady Of Lourdes Church
Kaveri River Separating From Srirangam Island
Jambukeswarar Temple
Sri Ranganathar Swamy Temple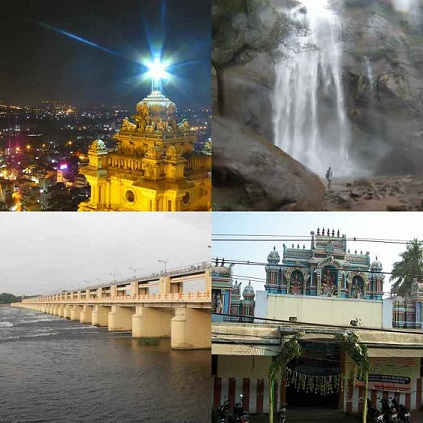 Tiruchirappalli is known as Rock Fort City with the most amazing and excellent places to visit. In area and population-wise, it ranks 4th place in India. Tamil is the language spoken by these city people.
This cleanest city of India also referred and called as Tiruchiite or Tiruchikaran or Trichy. In Tamilnadu state is the major tier II city. There are a lot of Indian educational institutes like IIMT, IIIT, BHEL, NITT, HAPP, and OFT.
Surat
Surat located on the west side of Gujarat. It is taking the 6th position for its cleanness. It is the biggest city of Gujarat, which is known for its textile business, silk weaving, with fabric shops and many more things. Surat is also the wealthiest place in India.
Places To Visit In Surat
Dumas Beach
Amaazia Water Park
Gopi Talav
Sneh Rashmi Botanical Garden
Jagdish Chandra Bose Aquarium
Science Centre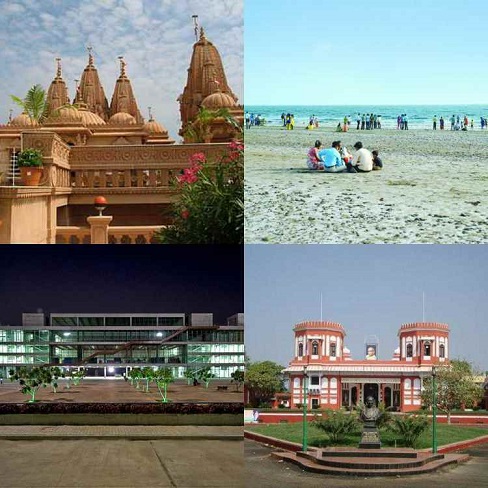 Surat is known as Diamond city of India. It occupies 8th place in Population across India and 2nd position In Gujarat state. Gujarati is a language used by these people in the city Surat. 86.65 % is the literacy rate.
It is the large seaport and is the place where Diamond Cutting and Polishing takes place. It located nearer to Rabian Sea and on the Tapti River. In 2016, according to reports collected from the City Mayors foundation Surat the 4th Fastest-Growing city in India. Earlier in 2013, the city rewarded as Best city by ASICS. Also, it selected as the first smart IT city.
Top Best Cleanest Cities Of 2023
Gangtok
Gangtok is the capital of Sikkim. It is a lovely place for travelling. In Gangtok, people feel peace and tranquillity. This city is the 7th cleanest city Of India, which is known for Buddhist Pilgrims. Gangtok is looking green and fresh because of the people of Gangtok as they give their efforts to clean the city.
Places To Visit In Gangtok
Kangchenjunga
Banjhakri Waterfalls
River Teesta
MG Marg Road
Dro-Dul Chorten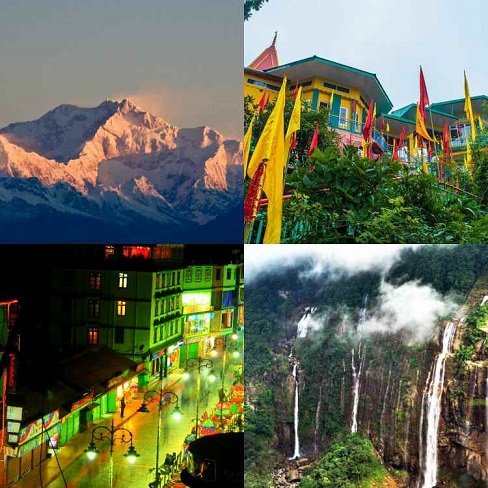 English, Nepali, Bhutia, and Lepcha the languages were spoken by these city people. It located in the eastern Himalayan Range. Gangtok is the centre for Tourism Industry in Sikkim. It is the famous Buddhist Pilgrimage centre to visit. The exact meaning of Gangtok city means hill cut as it is nearer to the peaks of Himalaya mountain ranges.
Vishakhapatnam
Vishakhapatnam is the biggest city of Andhra Pradesh state. Servey wise it is the 8th cleanest city of India, which located on the coast of Bay of Bengal.
Vishakhapatnam is known for its industrial centre and port city. In this city, many beaches are present like Ramakrishna beach. Three sides of the town surround the hills, and on the one hand, the Bay of Bengal is present.
Places To Visit In Vishakhapatnam
Tenneti Park
RK Beach
Simhachalam Temple
Vishakhapatnam Port
Idols Of Shiva and Parvathi at Kailasgiri
Nowrojee road
King George Hospital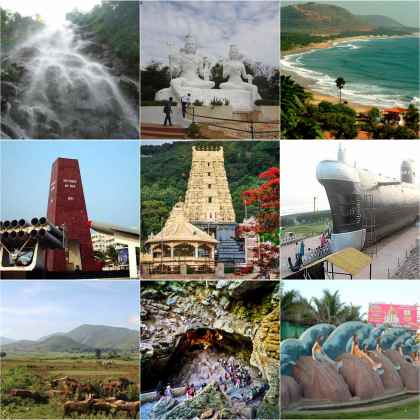 The nicknames of Vishakhapatnam are the Jewels of the East Coast and the city of Destiny. It holds 14th rank in Population. Telugu is the official language spoken by all the people in Vishakhapatnam.
It is also known as Vizag and Waltair. It has a natural harbour on the east coast of India. Also, in India, it is the fifth most busiest Cargo port. Vishakhapatnam is a central tourist place famous for beaches.
Cleanest Cities Of India
Tirupati
Tirupati is the city of Andhra Pradesh state, which is the number 9th cleanest city in India. It is famous for the Sri Venkateswara temple. This temple is present at the top of the 7 Peaks of Tirumala hills. This city awarded for best heritage city in 2012 and the Ministry of Tourism gives this award.
Places To Visit In Tirupati
Sri Venkateshwara Temple
Kapila Theertham
Talakona Waterfall
Chandragiri Palaces and Fort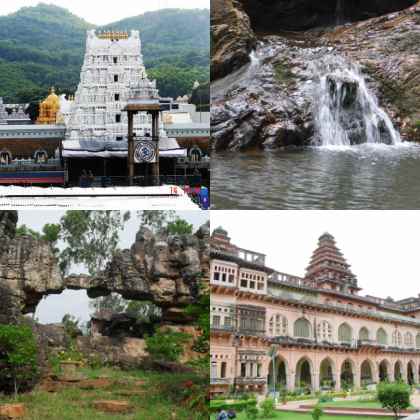 It is known as the Spiritual Capital of Andhra Pradesh. Tirupati the 9th most populous city in the AP State. It is one of the great Hindu pilgrimage centres. It consists of many educational institutions and universities. Tirupati also has chosen to be developed under Smart cities mission by India.
Navi Mumbai
Navi Mumbai is known as New Bombay, the 10th cleanest city of India. Mumbai is the capital of Maharashtra state. Navi Mumbai is a township in Mumbai. It is not a holiday place, but there are many ISKCON temples and many more new spots where people can spend their time. By the end of 2023, Navi Mumbai will get its international airport.
Places To Visit In Navi Mumbai
Palm Beach road
Utsav Chowk
Shivaji Chowk
Konkan Bhawan
Kharghar Hills
Pandavkada Falls
Thane Creek Flamingo Sanctuary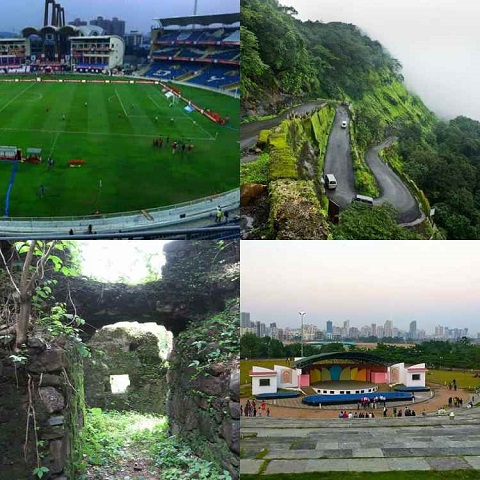 Navi Mumbai comes in Konkan Division and is one of the planned city in Indian states Of Maharashtra. This city is home to several educational and other institutions. It also includes various multinational companies and known as the active business hub.
Conclusion
These are the details and information about the top best cleanest Cities of India in 2023. We here also mentioned some of the best places to visit all thee cities. For more information, check official site Timesalert.