Delete Miscellaneous Files On Android: Android is a mobile operating system designed for touchscreen mobiles and is developed by Google. It is the new version of Linux kernel and another source of software. The first Android device launched in 2008. The current version is Android  9 "pie", launched in August 2018. In Android phone, miscellaneous files are created automatically, these files are also known as MISC files. These miscellaneous files raise data and cover your phone memory. So here we are with some steps on how to delete miscellaneous files on Android.
Delete Miscellaneous Files On Android
There are two ways to delete these miscellaneous files on Android Smartphone. We can delete it by the help of the setting option or we can install the clean master. Also check for Best Battery Saver Apps For Android here.
Through Setting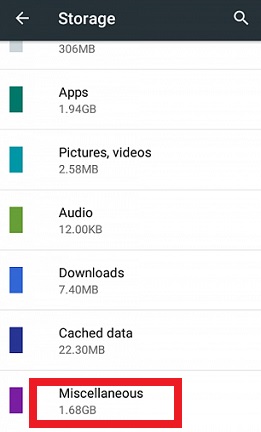 First, go to the setting option on your Android phone. If you don't find out your miscellaneous file, then quickly install any free space app.
Then it shows some options. Scroll down and tap on storage option. Here Android will calculate all the available storage and then it shows the list of file types.
There is an option called other, tap on it. In some Android phone, it may be called miscellaneous. After tapping, a pop-up message will appear.
Under the pop-up message, two options are there namely cancel and explore. Read the message and tap on explore. It opens the Android's file manager.
It shows the entire folder with files available on the phone. Tap a folder, which one you want to delete. If you know for sure that you don't need this file, then click on delete button.
Tap and hold the file, which you want to delete.
At the top-right of the corner, it shows a trash icon. After tapping this option a conformation message will appear.
Don't tap on continue. Then tap ok. So that the selected files are deleted from the folder.
Through Clean Master
Clean Master is a free app basically used to clean the unneeded files safely from your Android.
Steps To Install Clean Master
Steps for installing the App
Go to the play store app
Search for clean master
Tap clean master – space cleaner & antivirus
Tap install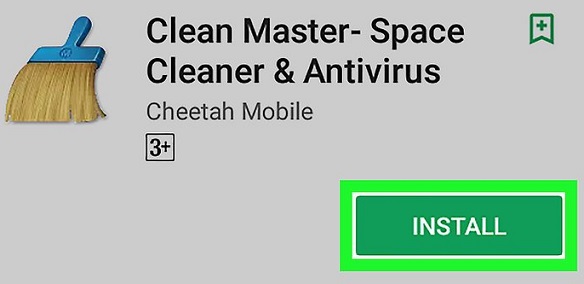 Tap open. The icon of this app is blue and yellow paintbrush.
Tap start
Tap clean now. It will now scan your Android for unneeded files. When the scan is complete, it appears the space consumed by these files.
Scroll down the screen to see all the files. At the right of these files, it shows the amount of space it has taken and a green box
If you mark the box that means it will select for delete and if you remove the check mark that means you don't want to delete.

After selecting the files, tap clean junk. This option present at the bottom of the screen. After clicking on that all the selected files will now be cleared from your device.
These are the steps to delete miscellaneous files on Android using Clean Master.
How To Delete Miscellaneous Files On Smartphones
The above discussed are the two best and easy methods to delete unwanted or unused data from your smartphone. People can choose settings option to delete all the miscellaneous files from their device. This option is so simple and easy to use. Other as discussed above is through downloading and installing Clean master on your Android Smartphone using Google Play Store.
So people can follow the steps discussed above to delete miscellaneous files on Android. Hope all the information projected above is best and can help you out in doing the task successfully. For more details about other apps and technology information can check it on Timesalert.