Internet is hyped with news of FAU-G and people have flooded the social media with memes, rumors, and whatnot. It has been the hottest and trendiest topic in India to talk about.
FAU-G Game
On September 2, 2023, 118 mobile applications banned by the union ministry of information and technology in India, under the section of 69(A) of the information technology act. As those apps claimed to engage in activities that prejudicial to sovereignty and defense of India. Banning of these applications focussed to ensure the safety and sovereignty of Indian cyberspace.
In this game, the very popular gaming app PlayerUnknown's Battlegrounds (PUBG) was also included. It created chaos all over the internet whilst the users of PUBG seemed stressed over the ban.  But, within 2 days of this declaration Bollywood's famous actor Akshay Kumar announced the Fearless And United-Guards (FAU-G) game in support of PM Narendra Modi's atmanirbhar Bharat movement. After just a few hours of the announcement of FAU-G, it was trending #1 on twitter. This game totally heated up the internet.
FAU-G Game Founders 
is a concept on Hindi word for a soldier that is 'fauji'. Therefore it said that the players were the soldiers in the game. FAU-G game is developed by nCore games. The main idea of FAU-G is to give gamers an idea and experience what the real soldiers feel like.
The co-founder of nCore games Vishal Gondal and Bollywood's action star Akshay Kumar are the two names which came into the light after the announcement of the FAU-G game and are considered to be the main person behind the game. FAU-G the homegrown gaming application focuses on learning about the sacrifices of soldiers as mentioned on actor Akshay Kumar's tweet.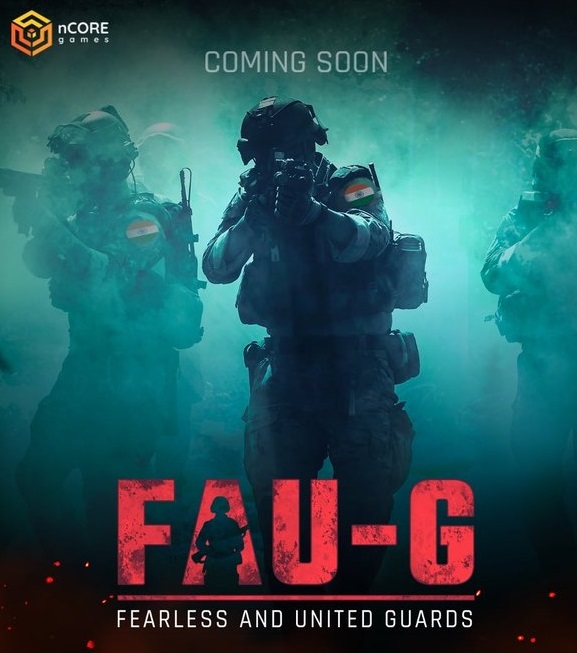 It is said that 20% of its revenue will be donated to the 'Bharat Ke veer foundation'.  Hence gamers will have the opportunity to not only play the game but also they will be able o contribute to the life of the soldiers.
Akshay Kumar is said to be the mentor of this application who came with the very attractive name FAU-G which is considered to be similar to the PUBG game and he also came with the idea of associating with the 'Bharat Ke Veer' foundation, which caught people's eye very easily.
FAU-G Game Details
| | |
| --- | --- |
| Name Of The Game | FAU-G |
| Size | 1.5GB |
| Developed By | nCore games |
| Co-Founders | Vishal Gondal and Akshay Kumar |
Features of FAU-G Game
FAU-G is a multiplayer action game
Also, a free to play online game
It will be having a third-person shooter experience
As the FAU-G game developed in India is based on the Indian army.
FAU-G game expected to be around 1.5 GB for android
FAU-G Release Date
After PUBG mobile banned in India FAU-G game announced and people claimed it as the replacement for PUBG. It seemed to be the most awaited game of the year and as a homegrown game application. The FAU-G game expected to release in October. For more updates and information check Timesalert.
WHO CREATED FAU-G?
FAU-G game developed by nCore game. nCore a mobile game and interactive entertainment company that is based out of Bangalore, India. nCore game's who found Vishal Gondal and so co-founder MG Dayanidhi developed and designed the game Vishal has founded India games and he also engaged in publishing and developing games across various platforms such as pc, mobile. Indiagames received funding from Tom online games; it is now part of Walt Disney. MG dayanidhi plays a vital role in the development of the FAU-G game.
Will there be BattleRoyale mode in FAU-G?
As FAU-G said to be the replacement of PUBG, people think FAU-G has Battle Royale mode, as their were so many rumors Vishal Gondal co-founder of ncore game clarified that in the post-game they will be launching Battle Royale mode so it's obvious that initially it will be launched as a third-person action game but eventually the game will have both modes.
FAU-G Game first level
As the FAU-G game is based on the Indian Army, its first level is based on the Galway valley of Ladakh where the most crucial military clash with their Eastern neighbor happened. It has been mentioned by Vishal Gondal that the game's idea is to give players the experience of what a soldier feels like in the battlefield and educate them about the incident that happened in the Galway valley region of Ladakh
FAU-G UNSUBSTANTIATED RUMOURS
Soon after the announcement of the game FAU-G, the internet faced a wave of several rumors and people started their discussions and pinning their opinions. Some websites even started providing APK of FAU-G which is all false, however, the release date of FAU-G APK beta yet to be released. Thereafter a trailer also came out which claimed to be fake.
NCore game posted a clarification regarding the rumors. That the game was not conceptualized by late actor Sushant Singh Rajput. People reacted that the poster is plagiarized. But Vishal Gondal explained that the poster is not plagiarized but contained a paid-for image from shutter stock. They clarified that this is just a teaser poster and they release the official game title screen and in-game art soon.