Guru Purnima: A Hindu festival celebrated in India and Nepal. This popular event "Guru Purnima" is celebrated by only Hindus, Buddhists, and Jains. The word Guru has come from the Sanskrit language, where the meaning of 'Gu' means darkness and 'Ru' means, who remove the darkness. So, the meaning of "Guru" is the person who removes the darkness. This festival always celebrates in full moon day in the month of Ashadha (which known as the month of June-July), so we call it "Guru Purnima". This festival is a symbol of Guru-shishya tradition.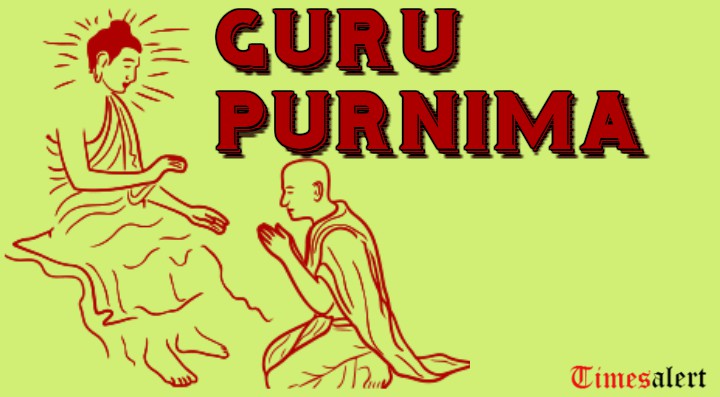 Guru Purnima Date
 People are celebrating Guru Purnima every year on Purnima. In 2018, people celebrated this event on 28th July, but this year we will celebrate this festival on 16th July. Both years this Purnima falls on the same day and that's on Friday. This is the 197th day of 2023. Also, search for Happy Teachers Day.
On this festival, we show our respect, gratefulness to our honorable teachers and mentors for their advice and playing an outstanding role in the making and shaping up to our life so beautifully. Guru Purnima is also known as the day of "Guru Puja". It is celebrated in colleges and schools. Students are preparing small events for all teachers, and give their love and respect to them through their speech. Student can send their good wishes and warm messages to their mentors and teachers through the messages, cards and also through social media.
Guru Purnima History
History of Guru Purnima is quite interesting to know. There are three stories behind the three religions. Hindus have dedicated this festival, to the sage Maharshi Veda Vyasa. This day is also known and named as Vyasa Purnima. They named it so because this day they celebrate the Veda Vyasa birth anniversary.
Buddhists are celebrating this holy festival for remembrance of Lord Buddha. The disciples of Lord Buddha believe that he had made his first sermon on this Guru Purnima. The Jains are celebrating Guru Purnima, for Gautam Swami. In past years, all are celebrating this festival for all sage and yogis who had worked for society in their whole life.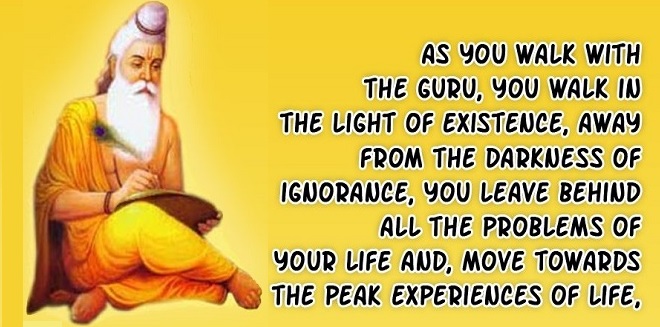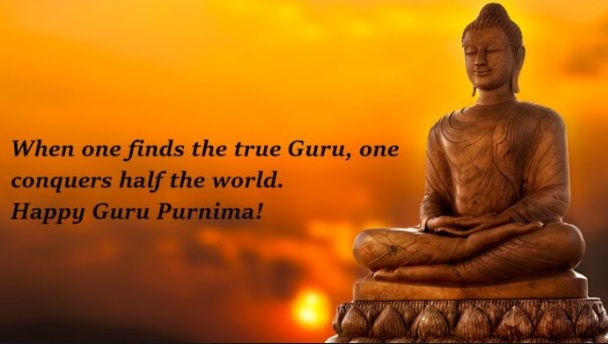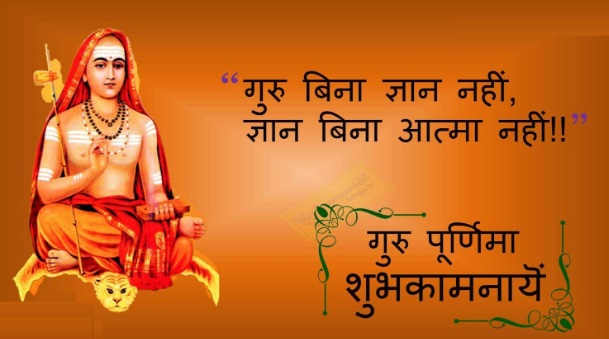 Guru is referred to as a spiritual guide who shares their intelligence and knowledge. On this special day, the disciples of Gurus read the Guru Sloka and Mantra which is given here.
Sloka
Guru Brahma, Guru Vishnu
Guru Devo Maheshwara
Guru Sakshatt Parabrahm,
Tasmayee Sri Guruvey Namaha
Mantra    
Om Sriguruvey Namah
Parm Guruvey Namah
Parapar Guruvey Namaha
Parmeshthi Guruvey Namah
Guru Purnima Images Whatsapp Status
We can send lovely, worm messages on this Purnima to our Gurus, by showing our respect towards them and explain their importance in your life. Now there are lots of ways to express it like, we can send cards with messages, also through the social applications and etc. some messages are:
"Be devoted to your Guru
On this holy day and ever
And thank them for making you
Oh so wise and clever
Happy Guru Purnima"
"Guru always helps one to get the knowledge & stands beside the students, when they have problems. 
To the world, you may be just a teacher but to your students, you are a hero!
      My guru's blessings always shower on you.
It is an incomparable journey where the Guru leads you from the visible to the invisible, from the material to the divine, from the ephemeral to the eternal. Thank you for being my Guru. 
     There shall be no darkness in my life When there's the ray of sunshine of your blessings and teachings, Happy Guru Purnima!
Guru Purnima Quotes Wishes
Walked Through With The Guidance Of You, Succeeded My Life With The Teachings Of You, 
Guru Purnima Ke Awsar Pe Mere Guru Ke Charano Mein Parnaam Mere Guru Ji Kripa Raakhiyo Tere Hi Arpan Mere Praan! 
Today Is The Day To Be Grateful Towards Whom You Learn From, Wishes On Guru Purnima 
My Guru's Blessings Always Shower On You Wish You A Very Happy Purnima.
This above article is all about Guru Purnima. So people who wish their near and dear ones can share this information and get details about this event. For more events and their history check Timesalert.