The voter ID is the unique identifier given by the election commission of India to adult citizens of the country. The people of India who reached the age of 18 can apply for this document to cast their vote to the members of municipal, state elections. This will also serve as the identity proof, Address and age proof in applying for a passport and various purposes.
Link Mobile Number To Voter ID
Voter ID should be applied by every citizen of the country when they reach the eligibility criteria. It is the right of people in India to elect the leaders and this is possible only with the Genuine Voter ID.
Voter ID Mobile Number Registration
As there are elections going to be held in India the election commission has decided to eliminate the fake Voter ID cards. For this, it has asked for the Unique Aadhaar Number link to the cards. But, still there is confusion and election commission came with a unique solution.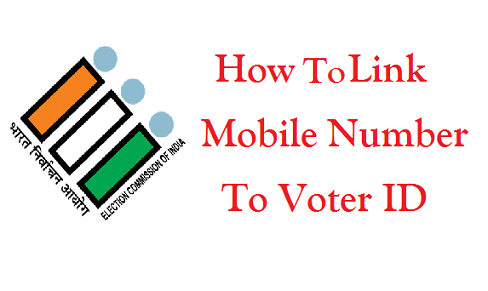 All the citizens with the Voter ID should link their mobile numbers. With this, you can also change the details in the card. For this, we need to visit the official website of the elected state board and register the mobile number link Voter ID card. If there are any changes in the information of your card you will get the SMS alert to the registered number to change them. So, there will be no eliminating of Voter ID without prior information to the citizen.
Steps To Link Mobile Number To Voter ID
The process for Voter ID Mobile Number Registration is below
Open the election commission official website.
The state official website is here.
Click the hyperlink for the official website of Chief Electoral Officer.
Give your Voter ID number in the particular field provided for it.
Enter the mobile number in the space given for it.
Now, you will get the OTP (One Time Password) to the registered phone number.
Type the OTP number received in the form of the official website.
This completes the process of linking the Voter ID Number with a mobile number.
Uses Of Voter Card Mobile Number Link
There are many things you can take care and control when you link the mobile number with the Voter ID.
If there are any changes in the details or elimination of the card request is made then an alert message will receive to the registered number. So, the voter can take care.
With this, there will not be any deletion of the Voter ID numbers without prior information to the cardholder.
All the family members can enroll their Voter Card with the same mobile number details.
You can know the status of your Voter ID Card.
For more updates and information check Timesalert.