Pradhan Mantri Kisan Yojana is the most significant scheme for farmers. This scheme aims to fund farmers so that they could improve in farming. It was launched by the Modi government and is a central government scheme. But the state government plays a vital role in the implementation and in helping farmers. While the Karnataka government has come into the work to ensure that all small farmers get the benefit of this scheme.
PM Kisan Fruits Farmer Scheme
Karnataka government has combined with the PM Kisan scheme and brought up a "PM Kisan fruits" scheme which started providing farmers with the fund to boost them and encourage them to cultivate fruits and help them in farming. The government aims to provide Rs 6000 per year to all the small farmers. To get the benefit of this scheme farmers to have to register themselves via fruitspmkarnataka.gov.in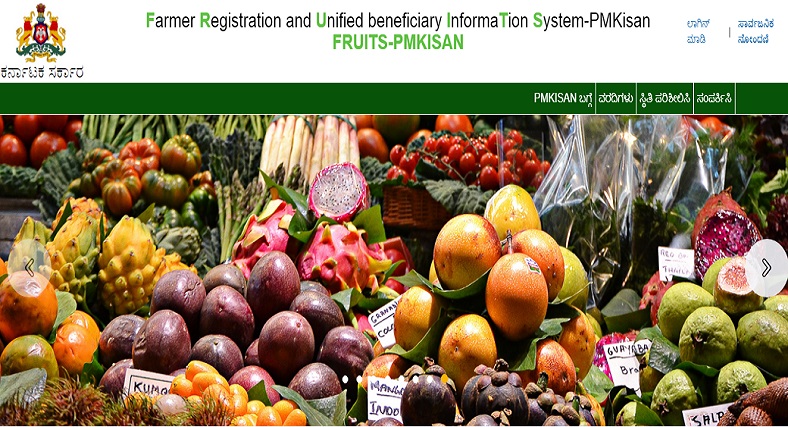 Pradhan Mantri Kisan Fruits Farmer Scheme Eligibility
Eligibility criteria to register for PM Kisan fruits are as follows:
Farmers must have a bank account
Must have cultivable land up to 2 hectares
Must be a small and marginal farmer.
Required Documents To Fill PM Kisan Fruits Scheme
The document required to register via fruitspmk.karnataka.gov.in are:
Aadhar card
Bank account
Legal land documents.
PM Kisan Fruits Farmer Registration Process
Visit karnataka.gov.in official website of PM Kisan
Go to farmers corner and click on the new farmer registration
Aadhar card number and the captcha code are essential for the further process so, enter both
Now application form will appear on your screen
Details required for the application form are name, address, registered mobile number, land details, income, and personal details. Fill the form correctly
Next, submit the application form.
How to check PM Kisan Fruits payment status online?
To check Karnataka fruit Pradhanmanti Kisan payment status farmers should have pm Kisan ID or, you can also use Aadhar card number. The farmer can check their payment status on the official website of fruits PMK.
Follow the below steps to check fruits PMk payment status
Go to karnataka.gov.in
An application status page will appear on your screen
Tap on the menu button
Farmer registration and unified beneficiary information system page will appear and it will provide you to option to check payment status.
Click either on PM Kisan ID or Aadhar card option depending on what you have.
Now enter your Karnataka fruits PMK ID or aadhar card number and submit the form
Your payment status will display on the screen.
Check fruits PMK list of farmers
Karnataka government also creates a list of the beneficiary which is displayed on the official site of the fruit PM Kisan page. Farmers can check the list by following these steps
Go to PM Kisan official website
The home page will appear on the screen
Now tap on farmer registration and unified beneficiary information system fruits
Next, go to the report menu and tap on the list of farmers' options.
Click on the list of farmers receiving FSD
Now the most important, select your district, taluka, Hobli, and village correctly and submit the form
Pm Kisan Karnataka beneficiary list of farmers will appear on your screen.
Conclusion
Pm Kisan fruit scheme focuses on providing income to farmers, the government's aim is to help the farmer in improving agricultural and cultivation activities. Karnataka government has offered special benefits to the farmer so that they could cultivate their land and produce more and more for their state. For more updates check Timesalert.
A marginal farmer having up to 2 hectares of land will get the benefit from this scheme. It is said that the government will pay Rs 2000 to the farmers once every four-month that is Rs 6000 per year in three equal installments.