Sony Interactive Entertainment is all set to launch the next-generation PlayStation 5, or the PS5 very soon. This highly anticipated video game console set to hit the markets in the USA, Canada, Australia, Mexico, New Zealand, Japan, and South Korea on November 12. On the 19th November for the rest of the world, including India.
PlayStation 5 Launch
It also revealed that this next-gen console costs $499 in the US and $399 for the Digital versions. The specific price in India is not known yet. Below we list all the exciting new features, specs, and game details for the upcoming launch so that you can start planning for all those game days ahead!
The previous PS4 which launched in 2013 was the most powerful PlayStation ever made, with faster frames and incredible 4K visuals. It also remains as one of the most popular gaming consoles, which has sold a whopping 110 million units as of May 20th. So the PS5 has a pretty tough act to follow.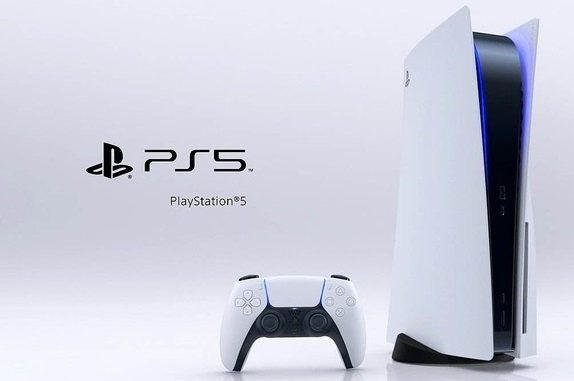 PlayStation 5 Design
From the first reveal on June 11, we've seen that the PS5 has a very futuristic and space-age look with a black centerpiece and rounded top and bottom along with glowing lights between them. The console will also be available in two different versions, for a 4K Blu-ray disc drive and also a slimmer digital edition of the console which will remove the optical drive.
The PS5 will also be the largest game console ever, with approximately 15.4 inches tall, 10.24 inches deep, and 4.09 inches wide. About the PS5 controller, Sony is calling it DualSense, and it will be coming with haptic feedback, adaptive triggers, a built-in microphone array and a USB-C charging port.
PlayStation 5 Features and specifications
The PlayStation 5 powered by 8 Core AMD Zen 2 CPU, with a variable frequency that tapped up to 3.5 GHz. The system has 16 GB of GDDR6 SDRAM (memory) with a custom 825 GB SSD hard drive at launch, which is much faster than any PS4 hard drive.
Both the processing units monitored by a special boost system. By incorporating AMD's smart shift technology that adjusts the frequency of these systems based on the current activities of both chips. Along with 4K graphics, it shall also have integrated I/O for lightning-fast loading. For more other information on technology check Timesalert.
The console also supports hardware-accelerated real-time ray tracing. For an extremely immersive experience, the PS5 also boasts of a new audio technology called Tempest engine. It allows hundreds of sound sources within the system to be accounted for, as compared to only 50 provided in PS4. The console also features Bluetooth 5.1 and 802.11 ax (Wi-Fi 6).
Featured Games and PS5 be backward compatible with older games?
According to the official website, each PlayStation 5 console will come pre-installed with Astro's Playroom, a platformer game designed to serve as a demonstration for the DualSense controller.
The PS5 will also be backward compatible, however with only a selection of games. The PlayStation 5 will only feature backward compatibility with PS4 games, and so the PS3, PS2, and PS1 titles will miss out. Sony also confirmed that more than 4000 PS4 games will be featured and supported on this new system.
Playstation 5 Supports
The PlayStation blog has also disclosed some game line ups, that going to launch alongside the console includes-
Fortnite
Marvel's Spider-man Miles Morales
Devil May Cry 5: Special Edition
Sackboy: A Big adventure
Godfall
Destruction All-stars
Demon's Souls.
Here are all the details and information about Playstation 5 Launch Date, Specifications, and its Features. So check it out and enjoy the device with the best experience.