Nowadays technology is increasing very quickly. In this fast technology, there is a large number of smartwatches available in the market. By using these smartwatches we can do anything like Smartphones. According to your fitness and health-related, there are many applications available on the iPhone. Those are sleep tracker apps, fitness apps, walking apps and many more. Modern technology and scientists are creating many applications on health-related. Health is a primarily important thing in everyone's life.
Best Sleep Tracker Apps 2023
Some days back Smartphones play a major role and nowadays smartwatches are more advanced. Regarding medical, health and fitness sections, the company Apple creates many Sleep tracker apps that are introduced in-app store. With the help of sensors, it can easily analyze how we sleep, when we sleep and many more.
By adding some algorithms it can monitor our sleep daily without any worries and it can wake you up in the morning times. So, you can keep yourself healthy. Now here we are providing some information regarding sleep tracker apps.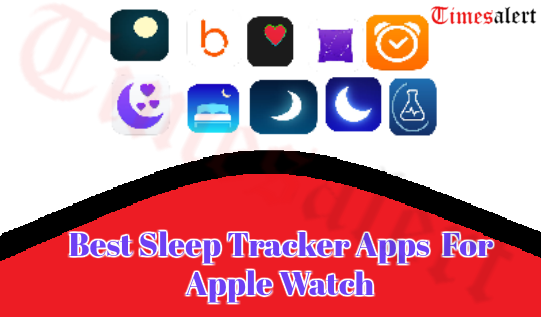 These apps are very helpful for people. Here we are going to list some of the coolest sleep tracker apps which are available in Apple watch. It has unique features and both paid and free apps are included in the list.
AutoSleep
Sleep++
Pillow
Beddit
Sleep Watch
HeartWatch
Sleep Pulse 3
Sleep Cycle
SnoreLab
Sleep Tracker
Sleep Tracker Apps 2023 Apple Watch 
AutoSleep – Most used paid sleep tracker app 2023 in the app store. Because it provides advanced features that others cannot able to offer at these low prices. You don't need to press any button in the application at all. So, you need to do is just sleep. Then it will automatically compress the heart rate, Time you slept, Time you wake up and many more. With the help of algorithms, it will generate a neat graph for you to analyze your daily sleep in your devices. In addition to that it gives notification with that it shows you a neat graph in the morning.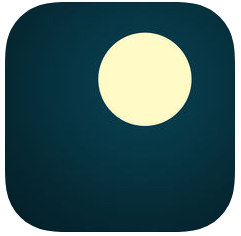 Features of AutoSleep
It is fully automatic.
This an auto sync with Apple Health.
You can sleep without wearing a watch.
[appbox appstore id1164801111]
Sleep++ – The most used sleep tracker app in the apple store. The main features of Sleep++ sleep tracker apps are very simple, just you have to start, stop the buttons to view the details. It is the best health-related app available in the market. This is more powerful because it tracks your motions and analyzes the quality of sleep using your iPhone. It has both automatic mode and manual mode. With the help of the sensor, it detects your motion.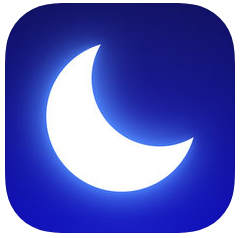 Features of Sleep++
It is simple and compact.
This application shows the best time you have slept.
It will sync with Apple Health.
[appbox appstore id1038440371]
Top Sleep Tracking iPhone Apps
Pillow – Another best sleep tracker app available for all the IOS users. It is designed with the simple user interface. But it looks like good with compared with other application. Also, it has many unique features. This application can run on the Apple watch and record your sleep. How long time you will sleep and show the result when you wake up in the morning. It is very simple and clean looking app for monitoring your sleep daily. In addition to that, it is available for both iPhone and iPad. Moreover, in the application, it includes many Nap modes they are power nap, Full nap, and many more.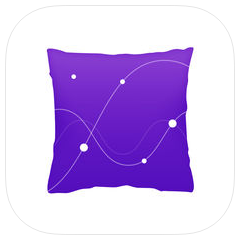 Features of Pillow
The Graph shows Awake Time, Sleep Time, Deep Sleep Time and much more.
It will analyze the heartbeat to find heart rate monitoring.
Even it can tell the difference whether you are in Light Sleep and Deep Sleep.
[appbox appstore id878691772]
Beddit – One of the free sleep tracker apps for the Apple watch. It was designed with many advanced features, because of that, it is very useful for the people. The main specialty of this app is you do not wear while you sleep. The idea behind this application is very simple. Along with that, all the heavy algorithms are taken from the iPhone and then it syncs those with Beddit app. With the help of those algorithms, it creates chat to see the sleeping time.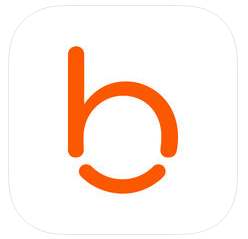 Features of Beddit
It is available for iPhone and Apple Smartwatch only.
You no need to wear the watch.
This application will calculate the heart rate, snoring, and humidity.
[appbox appstore id794968897]
Download Sleep Tracker App For Apple Watch
Sleep Watch – Another sleep tracker app used on Apple Watch. It enables the user to change the previous records in the log data. It has many unique features right now. By using a heart rate sensor it will differentiate the sleeping variations by restless and restful. All you have to do is you need to wear the watch while sleeping. Then it will automatically analyze your sleep. Moreover, it gives better battery life.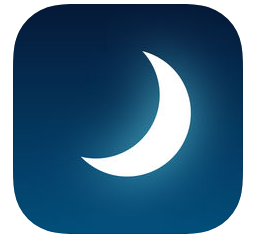 Features of Sleep Watch
It gives some sleep tips to improve your health.
This application will auto sync with Apple Health.
Only this app is available for iPhone and Apple watch.
[appbox appstore id1138066420]
HeartWatch – Best-paid app for sleep tracker apps in Apple watch. It will analyze your heart rate and produce some excellent calculations about your health. So, daily it will create a beautiful graph, after calculating your waking heart rate and sleeping heart rate to compare with average data. Also, it will check the Blood Pressure and gives instant notifications to users. All the IOS users can also check for the Best Apple SmartWatch Apps here.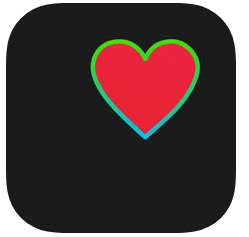 Features of HeartWatch
It is very easy to use.
It will differentiate between workouts, sleeping, and jogging.
This will Auto sync with Apple health.
[appbox appstore id1062745479]
Free And Paid Sleep Tracker Apps For IOS
Sleep Pulse 3 – The pretty neat app in the Apple watch. It is one of the popular sleep tracker apps in the market. It will combine your motion data and heart data to create an excellent graph filled with health details. Also, it will give the details related to when you woke up in the middle of the night. In addition to that this app shows you why you woke up and the heart rate recordings for the night. Along with that, it will record your sleep talk.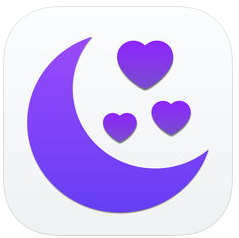 Features of Sleep Pulse 3
Sleep view is available in this app.
This application has different types of nap modes.
It is fully automatic.
[appbox appstore id1005468883]
SnoreLab – When compared with other sleep tracker apps this is wholly different. Snoring is one of the biggest health issues for people. It will affect the oxygen levels in your body and leaving your red blood cells gasping for air. This is the best supporting app and recommended by doctors for their patients. The SnoreLab will record you're snoring and offers some tips to resolve it. You can also able to play back the recording as well and you can see the ranks on a scale of quiet, light, loud, or epic etc.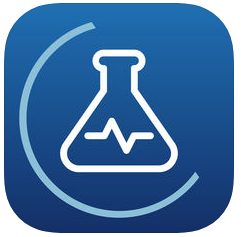 Features of Snore Lab
It will automatically record your sleep talk also.
This application gives trending data, so, that you can see the progress of your snoring over days, weeks, and months.
Heart rate also monitored.
[appbox appstore id529443604]
Best Free Sleep Tracker Apps
Sleep Cycle – A powerful and intelligent sleep tracker app for your Apple watch. This application will automatically monitor your sleep patterns and wakes you up when you are in light sleep. This uses sound technology to track your sleep patterns by using sound or vibration analysis. Along with that, it will prepare you to wake up naturally every morning.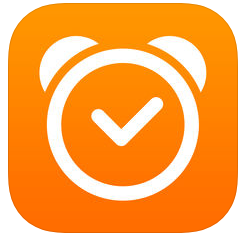 Features of Sleep Cycle
It is very easy to use.
This application will use sound technology to record your sleep.
Silent snore alarm helps to reduce your snoring.
[appbox appstore id320606217]
Sleep Tracker – The most activity app in Apple watch. It will track your steps and flight all days. This Sleep tracker app will monitor your sleep automatically. So, sleep tracker will automatically track your sleep and you need not to configure the app on your Apple watch or iPhone. Moreover, it is available in both iPhone and Apple Watch. All the sleeping period will monitor by this app and gives you the graph to check it.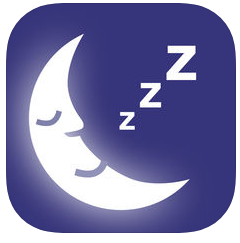 Features of Sleep Tracker
It is auto sync with Apple Health.
It is free to use.
This application is designed with a clean and clear user interface.
[appbox appstore id1179236591]
Conclusion
So, in this article, we provide some information regarding sleep tracking apps for Apple watch. By using these apps you can easily analyze your sleep. Along with that, we include the best features of Sleep tracker apps. For more info and the latest updates, you can visit Timesalert.