We live in a world so fast-paced, that we do not have time anymore to stay stuck at a problem for long. The world does not allow us to be slow, and we constantly have to keep up with the digital world using the internet. But even when we are busy, we must make sure that we make time for our families living far away in distant lands. Again, the internet is our Savior in that case. But there are places in the world where the advances of the fast internet have not yet reached. So, phone calls are the only way out to stay connected with your dear and near ones. Also, do check here for the best gaming apps.
International Calling App
But let us ask you one thing. Do you know that it can cost up to $1.5 for a one-minute call overseas? Not very pocket-friendly, we know! That is precisely why you need cheaper calling apps and free calling apps on your phone to keep in touch with your family.
But it may take some time for you to do the research and find out the apps that let you call for free. So, we thought of helping you out on the matter! We have done our fair share of the research and prepared a complete list of cheaper and free international calling apps for you. And we want you to accept our help and give this article a read!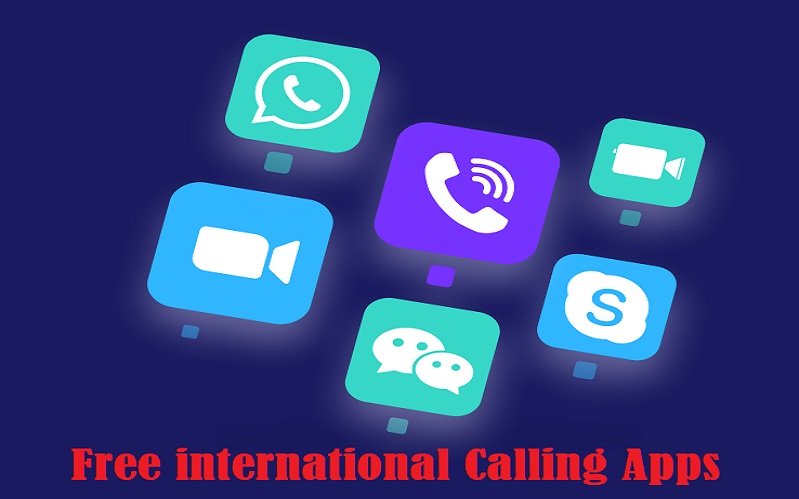 Free International Calling App
Google Duo
We are sure that Google Duo is not a new name to you. And when it comes to making calls, Google Duo lets you make both international and local calls with high quality assured. This cross-platform application lets you call from your tablet, smartphone, web, and any other smart device. You can have group calls with up to 12 people at a time. Its end-to-end encryption makes sure that your data is secured with no one peeking into them.
The app also boasts a low light mode; it allows you to video call your contacts even when there is not sufficient light to make a video call. Also, if you have a stable internet connection, you can voice call anyone across the world with the application. Its simple yet effective user interface makes sure that you do not have to navigate through unnecessary info and layout to make a quick call.
Not only that, you can even invite other contacts to join Google Duo by simply sharing the google code via texts. Even if you are in a place where the internet connection is poor. So your video call does not get abruptly ended for network issues; it just switches the calling mode to audio so that you can keep talking to the person until the connection is back.
Calling App for Free On Android, iPhone
If you are aware of the Facebook Messenger app's texting and calling feature, then this app is used as a free international calling app. With this application, you will be able to text people in your contact list by just entering the name on the search bar. But with Facebook messenger, you must make sure that the person you are willing to call is on Facebook messenger.
If the person does not have an account with Facebook messenger, then you would not be able to call him/her. As this app will let you call entirely free of cost, you can talk as long as you want over the video call or voice call. No matter which country the person lives in, if both of your devices have a stable internet connection, then you will be able to take advantage of the unlimited calling feature.
In fact, with this app, you can enjoy group calling as well as sending files with no limit at all. Also, if you want to use Facebook messenger as a business tool, then you can connect one single account with multiple devices so that it gets easy for you to keep in contact with your clients anywhere and any time you want.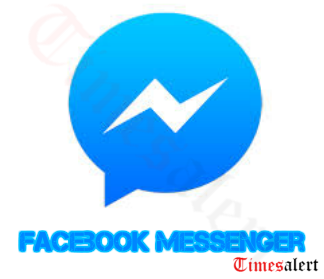 International free Calling App 2023
WhatsApp is another multi-platform application that lets its users text and call people with no calling or SMS charges. Being a multi-platform app, you can use this app on both iOS and Android with no complications. Although, you can not yet use one single account for more than one device unless you are using the web version of the same. The application is very popular for its lightweight and easy-to-understand user interface.
So, with WhatsApp, say bye to the intimidating UI and relax with its amazing user-friendly features. As the app only requires you to have an active internet connection (2G/3G/4G/Wi-Fi) for calling whoever you want across the globe, it is nothing but natural that the app has garnered billions of loyal users worldwide.
There are no limitations of texts to be sent per day and the app keeps a backup of your data. This ensures the safety of your data even if you uninstall the app and later install it again. Moreover, the free calling feature is secured with end-to-end encryption. So that is what makes this app a hit among the users!
List Of Free International Calling Apps On Android, iPhone
Skype is another application that speaks volumes for itself and therefore, needs no introduction. The app has been sticking around for quite a few years now and earned itself a huge user base. If you open the Play Store, you will see for yourself the popularity of this app in the form of billions of downloads.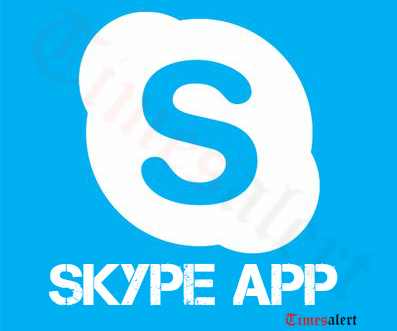 The application boasts a very simple and intuitive user interface. This app lets its users all worldwide without any charges. Impeccable call quality is assured no matter what kind of network you are connected to. Using the front camera and the back camera of your smart devices, you can video call anyone very easily. This app is compatible with almost any type of device, be it an android, iOs, Macs, laptop, Pc, or Smart TV. The HD group video call feature of this free international calling app lets you call 23 participants. While on the video call, the calling app allows you to send texts to the participants, which ensures a more convenient calling facility. The international call charge is so cheap that it is almost free!
Calling App for Free
Viber
Again, you have to open the Play Store application if you want to witness the popularity of the free international calling app Viber. The app has earned itself over 500 million happy users worldwide. We hope this was enough to give you a general idea of how trusted this app is by its users. Irrespective of which part of the world you live in, you can call anyone any time you want with Viber.
You can connect to anyone and send texts, images, videos and call them without any barrier. There are no boundaries for how many texts you can send every day. Along with calling and sending texts, you can also receive high-resolution photos and locations without any in-app purchase or subscription.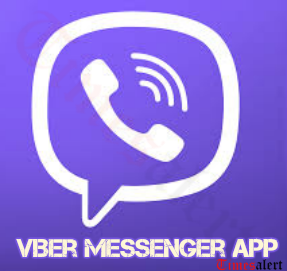 If you are wondering how to know which contacts are using Viber, you can sync your contact list with this application, and the app will show the name of the person who is using the app. As the app has been there in the market for quite some time now, it lets you make international calls at a very low calling rate. While this app runs on the device background, it does not drain the battery of your device, which makes it a fantastic choice for international calls.
Even if you have never tried Telegram before, we are sure that you must have at least heard of this amazing application. With this multi-platform texting app, your privacy is taken well care of. The features are not only limited to sending texts to contacts and groups. You can create more than one group, call whoever you want with the free online calling feature while sending files, all at the same time!
There are a few features that are sure to blow your mind, for instance, you can create groups here on this platform with more than200K members. Unlike other apps, Telegram lets you download large files in gigabytes even with its basic user interface.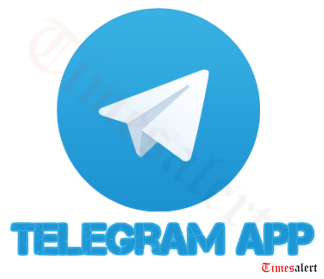 You can synchronize all of your devices with one telegram account, so, it gets really easy for the users to access the account from wherever they want. The chats are safely stored in the cloud, so you do not have to worry about losing your conversations either. Several complex and effective algorithms, such as Diffie-Hellman secure key exchange has been used in this app to ensure a safe and encrypted service to its users.
IMO free International Calling App 2023
If you are still looking for an app that lets you make free international calls, then sit tight, because this one coming right up might be your favourite one. Imo is another free voice calling and video calling app that works like magic in getting you connected to your loved ones. This app as well, lets you enjoy free calling, texting, and files transfer within seconds.
The video calling feature lets you add up to 20 people on a group video call. The video call quality, although, depends on your internet connection. The features can be enjoyed seamlessly from any network, be it a 2G, 3G, 4G, or Wi-Fi one.
Now, let us tell you something much more interesting. If you have not still recovered from the shock that Telegram lets you share files of gigabytes, then brace yourself for the next shock. Imo lets you share files of up to 10 GB, isn't it amazing? You can also customize your profile on IMO, add stories and statuses and view the same of other people. The member limit for creating groups is 1,00,000. Your phone storage is also taken care of this app has a cloud-based storage system.
Tango
Another well-known app for making calls and sending texts worldwide is Tango. If your contacts are also Tango app users, then you can make phone calls and video calls on the app completely free of cost. The app also has the brilliant feature of free group video chat which charges you no cost.
You can share videos, pictures, gifs, and files with your Tango contacts using the Tango app. Single broadcast and dual broadcast are also supported by this application. Not only for making calls, but you can also use this application for fun purposes too! The application lets you use several filters and masks as a fun pastime. There are rooms for both public chats and private chats, so you can talk to known and unknown people.
Calling App With Internet
OoVooapplication allows you to make high-quality free audio calls, video calls, and messages to contacts and family members around the globe easily. It has a brilliant technology that helps in texting or making calls on the go. You can communicate with your contacts over any type of network, be it LTE, 3G, 4G, or Wi-Fi with no hassle.
The cross-platform app lets you communicate with people from your iOS or Windows device as well.OoVoo app boasts an echo cancellation technology, so it offers you a crystal-clear audio quality in the audio calls. You can either opt for a one-on-one call or make a group call with up to 12 participants at a time. You can even see stories from your contacts and upload your chains or stories for your contacts to see. The application lets you share texts, short videos, images, and more.
Free International Calling App On Android, iPhone
DingToneapplication is yet another international calling app that offers crystal clear calling with a high-quality VoIP network. The unique walkie-talkie feature allows you to send voice notes to your contacts after tapping on the screen. This feature indeed ignites nostalgia as it brings back the days of walkie-talkies. If you miss a call and are busy with something, just leave a voice message for the person to get back to you later when you are free.
You can even unlock the premium paid version of this app which will enable you to make use of other interesting and useful features such as call blocking and call forwarding. Visual voicemails can also be set up and calls are recorded with this application. The group video call feature lets you add up to 8 people on a call, while up to 100 people can be added to the groups. The calling feature can be enabled with both cellular data and wifi networks.
Calling Apps Online 2023
Rebtel
Rebtel is one of the latest applications to be regarded as a cheap international calling app. The primary idea behind the app is to pick the connection that would go best with your calls to provide you with a satisfactory service.
No matter which connection it picks up from its own, high-quality calls is guaranteed with Rebtel. The app forms a connection between multiple smartphone devices to enable you to make calls. This platform confirms flexible international calling from device to device.
No matter if you are an android user or iOs user, Rebtelensures a high-quality calling experience for you. The calling rate is very cheap compared to other international calling apps. But if you are a new customer, you can avail free calls as your welcome gift for a limited period. The good thing is, you do not even need an internet connection to make calls in over 50 countries.
Calling App for Free With Internet
MyLine
Another free calling app that works perfectly even without any internet connection is MyLine. This popular app offers superior quality cheap international calls for rates as low as $0.001. moreover, if you sign up for the MyLine service, they offer you free unlimited international SMS as well. What could possibly be better than low-rate international calls along with unlimited free SMS! You can call people with this MyLine app even if they are not MyLine users. You can call on devices like PC, mobiles phones, and even on landlines!
Vonage
Vonage Mobile is another free application that allows you to talk and text worldwide absolutely free of cost. But the other person must have the Vonage app installed on his/her device. You do not have to get Vonage phone service to make the calls and send texts. This application also lets you share multimedia files like pictures, videos, and much more with your friends and family. AnyVonage number is eligible to get calls and texts from you!
How can you Make your Long Distance Calls Cheaper?
Even calling and texting people nowadays is very easy and convenient, it might get challenging at times, especially if you are in a foreign country. Therefore, a little bit of knowledge in this matter can help you go a long way without losing your sanity, and budget.
In case, you are not yet using any of these free calling apps we just mentioned for you, there are a few things you can do to minimize the budget for your long-distance calling. For example, most of the service providers have proper, budget-friendly plans for long-distance international calling. If you can take out some time to do a bit of research on the available plans and compare them, then that will help you get an idea of the pricing and help you decide which plan you can opt for.
If you have read this article this far, we can safely assume that you have gone through the applications and their respective features as well. The list contains all those top-rated free international calling apps that let you break the barrier of overseas communication.
Best Free Calling Apps on Android
All the applications mentioned in this list have billions of users throughout the globe. So you can trust these apps to keep your user details and data safe. Roaming charges and high-cost calls now can be avoided if you have at least one of these applications installed on your devices. You can choose the app that best suits your need.
We hope this article helped you to some extent in overcoming your communication barriers, and if so, you can check out the apps on the play store for more details.
People also Ask On International Calling App
What is the best Wi-Fi calling app for android for free international calls?
You can use apps like WhatsApp, Google Duo, or Skype for the best free international-Fi calling.
What is the best free international calling app for any number?
All the applications we mentioned in this article are the best free international calling app for any number.