Android 11 is now available to all the compatible phones of this operating system. Some of you may not see any update right now but all the phone brands soon track Google's new operating system for their top phones.
While some users might have already started using the current Android 11 and some still need to upgrade it manually.
Update Android 11 OS
Google has released the latest version of Android 11 which has so many features but only certain Google, one plus, and Xiaomi devices have access to this operating system.
The Beta version is not a good idea to download for everyone, as it has my rates of buck and issues which might harm your phone's software. Therefore it's better for you to wait for the final version.
Go to setting menu
Tap on system
Now next go for system update
You see a new window 'check for update' now simply check it.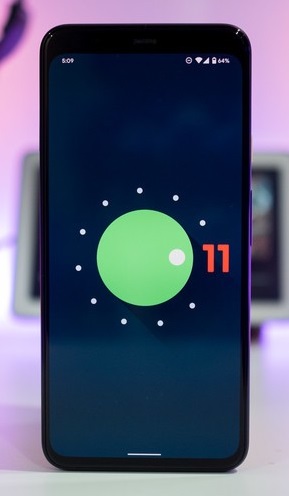 What Smartphones compatible with Android 11?
Here' the list of phones compatible with Android 11
Pixel 2 and Pixel 2XL
Pixel 3 and Pixel 3XL
4XL
Pixel 3a and pixel 3aXL
Pixel 4a
Xiaomi mi10 and Xiaomi mi 10 pro
Real me X50 pro
Oppo find X2 and find X2 pro
Requirements To Install Android 11
Backing off data will ensure saving all your important previous data
Access to a good and safe Wi-Fi connection, don't depend on your mobile data
How to install Android 11?
Follow the below steps to install Android 11
Go to the setting menu
Search for system
Next app on the Advance menu
Click system update
Now check for update
If you don't see any update be calm, your update will soon roll out, and keep on checking for updates.
Android 11 Features
The latest Android operating system comes with so many great features like
New chat bubbles, with this feature Chat bubbles of the different apps, can appear on your screen.
The new power menu with smart home control gives you access to GPay and smart home controls so you can quickly on and off your smart home products.
Easy screen recording, you get easy screen recording and now you can mute notifications during recording.
Notification history, with this you don't need to fear losing your notification because now it will always be there.
Dark mode scheduling, this will automatically change the device between dark mode and normal mode depending upon the time of use, either it is day or night
App suggestion on the home screen, Google will automatically set your most-used apps on your home screen. For more updates check Timesalert.
Notification management has been easy and now you will be able to send picture messages from the notification tab itself.
Motion sensors are better and back gesture sensitivity will let you see sliders which will allow the user to control the sensitivity of the back gesture.
Media playback with a widget with this now you can create a widget in your settings drop-down menu with matching color background to your album.
New permission option which allows single time permission for the app, a one-time permission setting will enable usage permission only for a single time and hence it will ensure your phone's security.
Conclusion
Android 11 stable version now finally available for compatible smartphones, which gives you access to Google's new operating system. With a variety of new feature that ensures simple and smooth use of phone like redesigned media control, improved messaging, and much more. There are some important improvements in privacy features too.