Learning Apps For Kids: Nowadays, education has changed a lot over the past decades. Even though institutional-based education isis present, parents prefer to focus their kids on learning at home. So, kids are learning so many things in their homes using the internet. In everyone's life, childhood is the most critical time for learning. Because of that, parents are giving tablets or smartphones to their kids these days.
Best Learning Apps For Kids
Recently kids have been highly engaged with smartphones for gaming, learning, and many more purposes. Many AAndroidand iOS applications are available in the market to learn about education. This article includes some of the best learning apps for kids.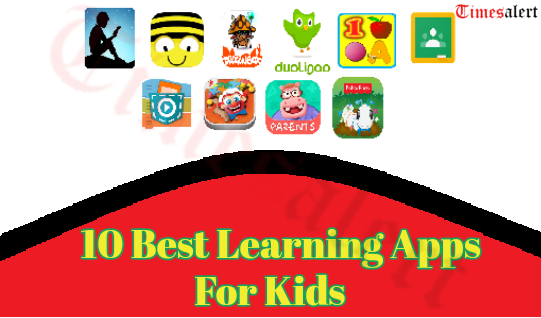 Here we are providing the latest top educational apps for kids. They are:
Amazon Kindle
Duolingo
Pocket Code
Google Classroom
Educational Games for Kids
Puzzingo Toddler Kids Puzzles
Splash Math K-5 Parent Connect
DragonBox Elements
Think & Learn Code-a-Pillar
Bee-Bot
Top Best Educational Apps On Android
Amazon Kindle – Reading is a good habit for every child. So, if your kid is interested in reading books, then the Amazon Kindle application is beneficial. With the help of this application, you can easily enhance your kid's reading skills. You can fast and easily download the eReader platform on your mobile phone. You can find hundreds of kid-friendly books in the store, which are free to download. This is one of the best learning apps 2023 in Android and IOS.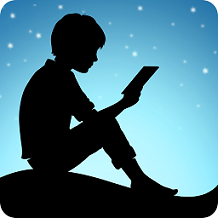 Features of Amazon Kindle
It provides quick access to the users.
The User gets one-tap access to navigate the small icons of books.
Light and Dark themes.
[appbox googleplay com.amazon.kindle&hl=en]
Duolingo – Nowadays, learning a foreign language is not as simple. But users can quickly learn foreign languages with the help of the Duolingo application. It includes different languages for, ning they are Spanish, German, Dutch, French, Danish, Italian, Irish, English, and many more. So, this app is the best option for your kids to learn a foreign language. Users can download it for free; it is enjoyable for kids to learn other languages.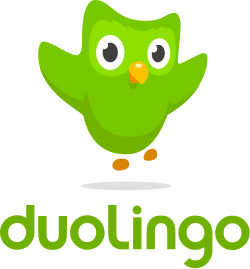 Features of Duolingo
It is a user-friendly application.
Using one application, you can learn many languages.
No hidden fees in the application.
[appbox googleplay com.duolingo&hl=en]
Best PreSchool Apps 2023
Pocket Code – One of the coding applications for Android devices. So kids can learn how to code. This app teaches you how to write a program, how the programming works, and also some basic programming logic. You can create, edit, execute, share, and remix the programs in a visual programming environment. Through the pocket code community, you can download the acrobat programs also.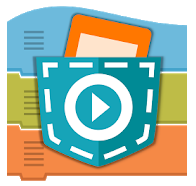 Features of Pocket Code
Free for download.
It is an open-source application.
This app has a user-friendly interface.
[appbox googleplay org.catrobat.catroid&hl=en]
Google Classroom – One of the excellent platforms to interact with parents, kids, and teachers. It is nothing but a virtual classroom environment. With the help of this trending application, students can interact with other students, upload files and turn in assignments. So, it connects to the Google classroom web platform and provides high-quality data. Now it is one of the best learning applications 2023 for kids. Parents can now check here for the top Best Spelling Apps on Android and IOS from the link attached here.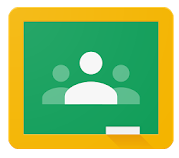 Features of Google Classroom
It is simple to use.
This app provides a paperless classroom.
The User can access Google products like Google files and drives.
[appbox googleplay com.google.android.apps.classroom&hl=en]
Top Best Learning Apps 2023 For Kids
Educational Games for Kids – A gaming application mainly designed for educational purposes. Almost all types of games may be used in this educational environment. So, with the help of this educational gaming, you can teach specific subjects and concepts, understand historical events, and many more. And kids will learn alphabets, numbers, shapes, colors, and more. Another best learning app for kids to use on their smartphones.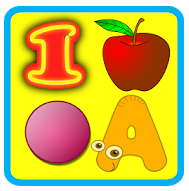 Features of Educational Games For Kids
It entertains games and apps for preschoolers.
Several kid's games are available.
Logical apps for toddlers.
[appbox googleplay com.zodinplex.abc.kids.letters.educational.sounds.baby]
Puzzingo Toddler Kids Puzzles – The best application you can download for your kids. It has hundreds of puzzles that are challenging for kids to play with. So, puzzling includes core concepts like shapes, colors, food, numbers, and ABC. It covers the kid's favorite topics, such as cars, princesses, trains, animals, etc. Continually they will add educational puzzles to the application.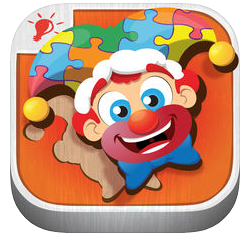 Features of Puzzingo Toddler Kids Puzzles
It comes with hundreds of puzzles.
The User can use it very quickly.
It is a very user-friendly interface.
[appbox appstore id444722625]
Most Used Learning Apps For Kids On Android And IOS
Splash Math K-5 Parent Connect – If you are looking for the best mini-mathematician app, this suits your kids the best. This is the best math practicing application in the market. By using this, your kids can quickly improve their skills in math. Your children can easily engage with this app because it is fun to learn math tricks.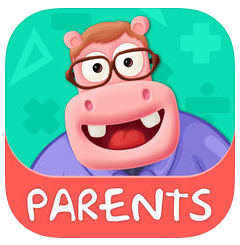 Features of Splash Math K-5 Parent Connect
The instant notifications on mastery of skills.
Overall math score and improvements in the grade.
Kids' daily activity can see in activity timelines.
[appbox appstore id973058286]
DragonBox Elements – One of the best applications to learn geometry on iOS devices. Between 8 to 11 years of age, kids can quickly learn geometry using this application. These characters and puzzles make it very fun for kids while learning. Kids can go up to l00 levels. One of the best learning apps of 2023 for kids.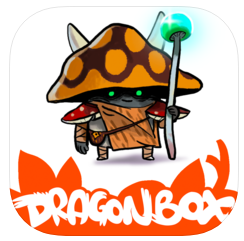 Features of DragonBox Elements
This application improves logical reasoning skills.
Kids can gain an intuitive understanding of the properties of angles.
With the help of learning resources, you can transfer the concepts to paper.
Top Educational Apps For Kids On Android
Think & Learn Code-a-Pillar – The best application to learn planning and sequences, problem-solving, number recognition, and counting in order. Preschoolers can reach their goals after using this application. It can quickly generate and execute a solution to any problem ineffortlesslyKids can fast understand and recognize the number in the code. This is the best application for learning problem-solving.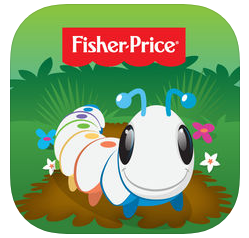 Features of Think & Learn Code-a-Pillar
It provides challenging levels for kids.
This app is straightforward to use.
Level by level increase the complexity.
Bee-Bot – TTS groups developed this application. This application improves the kid's skills in directional languages and programming. So, it had been designed and developed in 12 levels to encourage the kids. You will get the stars if you complete the level very fast. This is fully engaged in the garden area, so kids like it very much.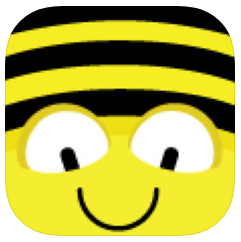 Features of Bee-Bot
It is straightforward to play.
This app is free to download.
Kids will fastly engage with this application.
[appbox appstore id500131639]
Conclusion
In this article, we include both AAndroidand iOS applications for kids. Using all those applications, kids can quickly learn education-related concepts on smartphones. It is the best and easy way to learn everything using the internet. For more updates on all the apps and technology information, tune out our page Timesalert.