A program known as an audio-to-text converter can either record any audio and simultaneously produce the text of it or convert audio files to texts. One of the most popular ways to save information is in audio files. Audio is broadcast worldwide, from lengthy lectures and online seminars to important business meetings and product information.
Audio To Text Converter
Recent advancements in AI, particularly in speech recognition, have made it possible for software providers to start providing audio to text converters online. After turning voice to text, even legal transcription work requires more precision. Thankfully, most audio-to-text programs now have editing features, including timestamp and speaker identification capabilities, to enhance your transcriptions.
Virtual speech
Your voice is converted into text using this online tool, which is then sent to you through email so you can access it. Our online audio transcription service is accurate and cost-free for ten audio files under 60 seconds each month. We charge a small price for each additional audio minute over this. When the audio file is uploaded, the price is prominently shown. The file is available for download in.txt format, which any computer can read.
Free Online Audio-To-Text Converter Tools
Media.io
A free internet program called Media.io automatically converts any audio recording you put into text. It has a quick, simple, and accurate transcription process. Using this tool's sound-to-text conversion, you can create a caption or subtitle for your video. More specifically, podcasters can upload the text to allow listeners to follow the motivational message transmitted using this audio-to-text converter. It takes advantage of artificial intelligence (AI) text generators to transform any uploaded audio or video into text quickly.
Happy Scribe Audio and Video to Text Online
The idea of Happy Scribe came from two Irish businesspeople. They discovered how laborious and time-consuming it was after being requested to transcript a few interviews for an educational research project. They found a solution a few days later, and Happy Scribe was created.
Uploading files of any quantity is possible.
Available in over 119 different languages.
Transcripts exported to Premiere, AVID, Word, PDF, TXT, SRT, VTT, STL, and SRT.
Speaker identification, highlights, comments, and custom timestamps are features for altering transcripts.
Need almost perfect precision. Additionally, Happy Scribe offers services for human proofreading.
Convert Audio To Text Online
Audext
With the help of the free web tool Audext, you can quickly convert any audio file to text. A sophisticated AI is used to perform the transcription of the text, which results in quicker and more precise results. People from various industries, including education, advertising, media, advising, healthcare, etc., utilize Audext for work-related objectives.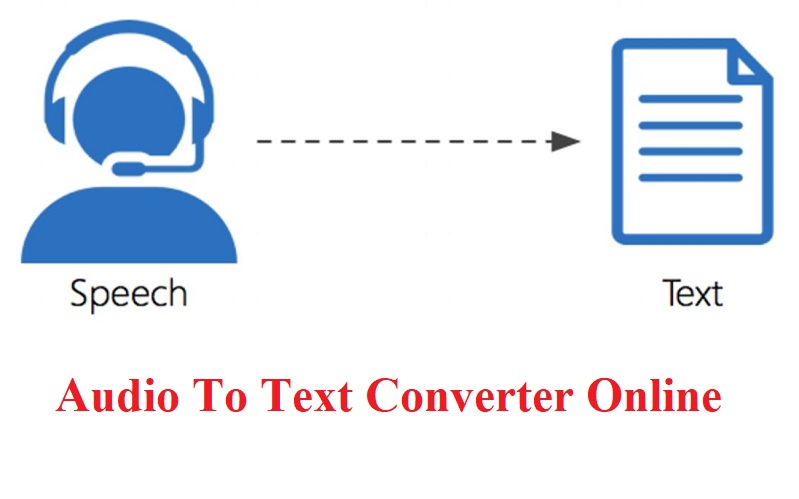 Maestra
With Maestra's automatic sound-to-text transcription software, you may save time and money. Automatically convert sound clips to text in a matter of seconds. For the first 15 minutes, a credit card is not necessary. All standard audio formats are compatible with Maestra. After making changes with Maestra's sophisticated editor, you can download the transcription file in PDF, DOCX, or TXT forms. You can export it in additional subtitle formats, such as VTT or SRT files.
Free Online Program Text From To Speech
Sonix.ai
For any reason, audio-to-text conversion is done quickly and accurately using Sonix. This program provides a free 30-minute transcription; a reasonable fee is applied.
Accessibility to these documents from any gadget and automatic transcription of audio and video
These devices were advanced and translated into 30 different languages.
Any video can have subtitles added for better comprehension.
A Sonix media player that makes it simple to publish and share files
VocalMatic Automated Transcriptions
Enactics Inc.'s Vocalmatic solution allows users to work with audio files online and speed up the transcription of audio files into text. Canadian business Enactics Inc. Its ability to transcribe languages is one aspect that makes it stand out from competing goods. You may convert audio to text with Vocalmatic in more than 110 languages and dialects.
Both video and audio (.mp3,.flac, and.wav) can be uploaded and converted (.mp4, .mov, .ogg, .webm).
AI technology drives it.
Vocalmatic will provide you with a hyperlink to your text so you can update it after the transcription is finished.
Sound-To-Text Conversion – Speech Notes
A practical online notepad called Speechnotes makes it simple to convert audio files to text. This tool's clear, practical design makes converting and editing quite simple.
Built-in features that make it simple to modify and revise the converted text Work on any web search engine without installing any software
A feature that automatically saves your data to prevent data loss
Choose to export to Google Drive for simple device accessibility.
Go Transcribe
An artificial intelligence-powered cloud-based transcription service is called Go Transcribe. It allows users to submit audio files from all devices, including tablets and mobile phones. London, United Kingdom, is home to the corporate headquarters.
You can capture your audio using an existing dictation tool or cell phone.
More than 17 languages, comprising English (North American, English, and Australian), French, Spanish, Japanese, German, Russian, Korean, and many more, are supported for audio file transcriptions.
There are no problematic software installations. Because it is cloud-based, you can operate whenever and from anywhere.
Once the file got transcribed, you can use an internet operator to examine and polish the text.
The editor has text and audio synchronization. It allows you to skip specific audio segments by clicking on the transcription's words.
You can look up your audio in a search engine and edit the transcription as needed.
Free Audio To Text Converter Online
SpeechTexter
A multilingual program called SpeechTexter may use your audio to help you transcribe any book, document, blog post, etc. This tool contains a unique lexicon that enables the addition of brief instructions for adding commonly used information like phone numbers, punctuation, addresses, etc.
It provides accuracy rates between 90% and 95%
It helps in improving English fluency; provides strong real-time voice recognition
A simple email, text, and blog post-production.
Textfromtospeech.com
With the help of the free online program text from to speech, you can quickly convert audio to text without signing up, downloading, or installing anything. With only one click, you may record and turn your speech into text using its very straightforward interface.
Free online text transcription and recognition
supports a variety of languages
The option to pause and record when transcoding huge files
may insert symbols like "commas," "full stops," etc., with voice commands.
Trint Audio to Text Converter
You can drop files directly into Trint's web-based or iOS program to convert audio to text online. Trint then uses artificial intelligence to transcribe them (AI). We can edit the transcript, searched for in particular texts, shared, and exported to many file types.
The creator of Trint is Jeff Kofman. Jeff has been a journalist and combat correspondent for more than 30 years, so he knows the challenges of transcribing countless hours of conversation, speeches, lectures, and press conferences. Due to his discomfort issue, Jeff imagined Trint.
Convert Audio To Text For Free
Dictation.io
Dictation is a free, straightforward program that provides a quick voice-to-text conversion. Its user interface resembles a very basic notepad, and it supports converting audio files to text in many other languages, including English, Spanish, French, Italian, Portuguese, and more.
modern voice recognition
Editing is simple within the notes.
Simple sharing by email, Twitter, etc.
No data is stored, providing the necessary security.