Kids Apps: As technology increases, a large number of Android applications are available in the Google Play store. Nowadays parents are willing to give their tablets and smartphones to their kids. So, that childrens will not disturb them when they are busy. Kids using those devices play games, learn something about education, listen to songs and many more. Even if your kids are going to play a game on Android smartphones, for that some applications are developed.
Best Kids Apps
According to your kid's age, there are many apps designed by popular developers to use them on the smartphones and other devices. So, don't worry there are plenty of apps that are available in the market for your kids. All around the world almost 85% of the smartphones which is running based on the Google operating system. Now we are providing information about the best apps for kids.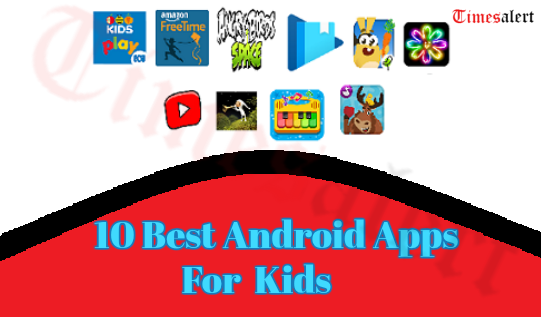 In this growing innovation and technology education has changed a lot. So, recent days parents are preferring their smartphones for their kids to learn something about technology. For that, they are using some of the Android applications and internet connections. With the help of these two things, your kid's can easily learn anything in the world. Now in this article, we are listing best kids apps 2023 for Android and IOS
ABC Kids
Angry Bird Space
Moose Math
Kids Doodle
Piano+
YouTube Kids
Grow Garden
Amazon FreeTime
Google Play Books
Samarost 3
Kids Apps For Android And IOS
ABC Kids – Application includes simple functions. With the help of this ABC kids app, you can teach alphabets to your kids. It teaches to your kids how to write the alphabet letters and they can learn how to pronounce it.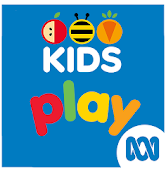 Likewise, this application has designed with colorful pictures and fun phonic sounds. So, ABC Kids is related to the education application. Without any advertising, they directly teach to kids.
[appbox googleplay com.rvappstudios.abc_kids_toddler_tracing_phonics]
Angry Bird Space – Normally, you can see a large number of gaming applications for your kids in the play store. But, Angry Birds Space is one of the best gaming apps in the market. Updated version of the original Angry Birds game.

In that application game, they include concepts like gravity, solar system and many more. In the intergalactic playground, they include almost 300 levels. With that, each levels children feel more challenging.
[appbox googleplay com.rovio.angrybirdsspace.ads]
Most Used Android Apps For Kids
Moose Math – Many of the kids feel that math is very difficult to learn. Even When teachers are teaching the subject in classrooms children's feel little bit difficult to understand. So, to reduce that problem for children one of the math teaching application is developed in the market. That is Moose Math.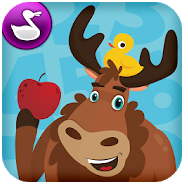 In this application, they teach the math tricks and basics to kids using interesting, real-life objects. In the form of the story, they introduce the concepts to the kids. This makes the kids very happy and enjoyable. A great tool to learn math for kids.
[appbox googleplay com.duckduckmoosedesign.km]
Kids Doodle – One of the best drawing application for kids is Kids Doodle. It is very easy to use and they allow the kids to create their own arts on the screen.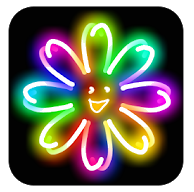 Now, they create the arts using their fingers. So, this drawing tool is an amazing app and you can try a variety of sketching style, painting. For all ages groups, this app is very useful and helpful.
[appbox googleplay com.doodlejoy.studio.kidsdoojoy]
Piano+ – This Music Piano+ is one of the best application to learn how to play the piano. This is the top most music app for kids in 2023 to learn music. People on checking this can also read one more article related to The Top Best Gaming Apps For Android And IOS here.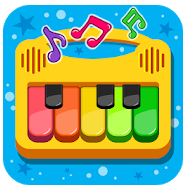 So, you can easily play the songs because it is designed with the real grand piano. A realistic piano sounds are also included in it. Almost it gives 12 studio quality and allows you to play your favorite songs on your Android devices.
[appbox googleplay com.orange.kidspiano.music.songs]
Top Best Kids Apps Of 2023
YouTube Kids – This entertainment application provides a piece of music, videos, kids shows and many more. The appropriate app for the kids to see their favorite shows, movies and etc.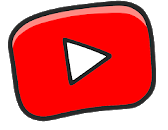 YouTube Kids is designed with big buttons and mainly has kid-friendly user interface. This application provides a wide variety of content to the kid's sports, animes, movies and some more with high quality.
[appbox googleplay com.google.android.apps.youtube.kids]
Grow Garden – There are many important things in the environment to teach to your kids. With the help of the Gro Garden Android application, you can do it. So, this app belongs to the education category and it is very easy to play the game on your devices.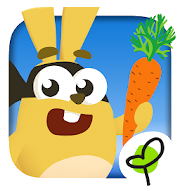 Now with the help of this app, you can encourage your kids to take place in gardening and creating sustainable energy in an active manner.
[appbox googleplay com.groplay.grogarden]
Amazon FreeTime – Free unlimited entertainment providing  application for the kids which is available in Android and IOS devices. An all-in-one subscription for the children to see their favorite videos, movies and TV shows etc.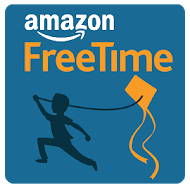 This application is very useful for kids between 3-12 years ago. Not only that kids can read books, ebook and stories also. Almost you can enjoy 10,000 plus Tv shows, kids movies, and videos etc.
[appbox googleplay com.amazon.tahoe&hl=en_IN]
Android Apps For Kids To Use On Smartphones
Samarost 3 –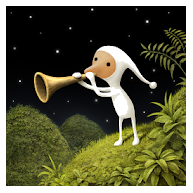 A puzzle based application in Android and IOS Smartphones. Samarost had designed with unique creations, attractive backgrounds and it is a adventure game for kids. But just it has only freaky images and it does not have any violence and blood in the game. This is the best gaming application for children.
[appbox googleplay amanita_design.samorost3.GP&hl=en]
Google Play Books – This Google Play Books is the best application to read ebooks. You can enjoy the audiobooks and ebooks also. So, kids can find their favorite comics, textbooks, and audiobooks etc.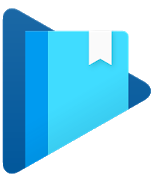 After downloading the book you can read or listen to go. Now without any subscription, you can buy audio books and ebooks just using the internet. This application provides millions of books for free samples.
[appbox googleplay com.google.android.apps.books]
Conclusion
That's it in this article. We have mentioned some of the best Android apps for kids. With the help of these applications, they can learn education, playing games and many more. So, above provided apps information is very helpful for kids to select Android applications on smartphones to play games, read books and many more. Also to know more about other Android And IOS applications, just tuned to Timesalert.