Durga Puja is celebrated widely in Bangalore, considering so many people move from Kolkata to Bangalore yearly. All the homesick people from Kolkata can enjoy the festivities in this city, too.
While the festivities may not be as grand as in Kolkata, it isn't anything less. One of the biggest festivals for the Bengalis, Durga Puja, is often held during either September or October.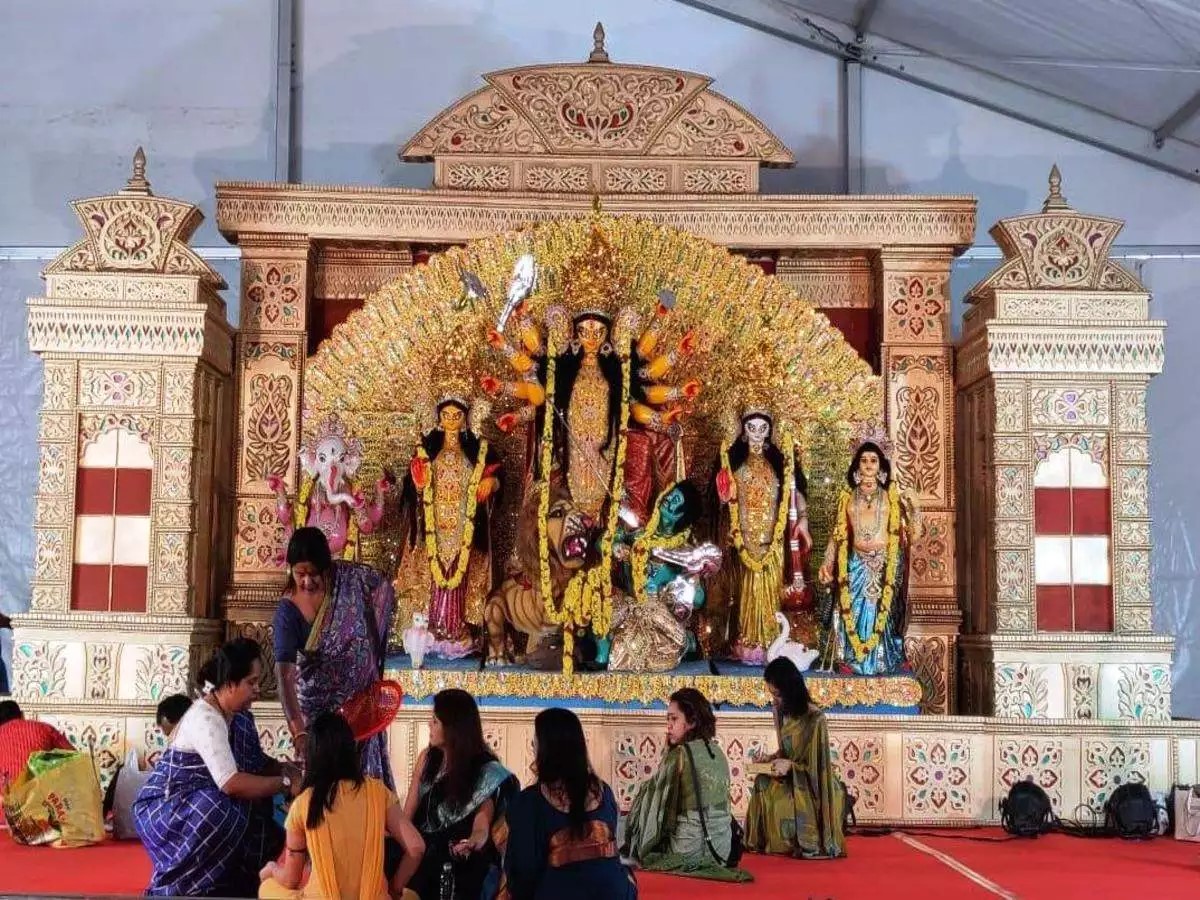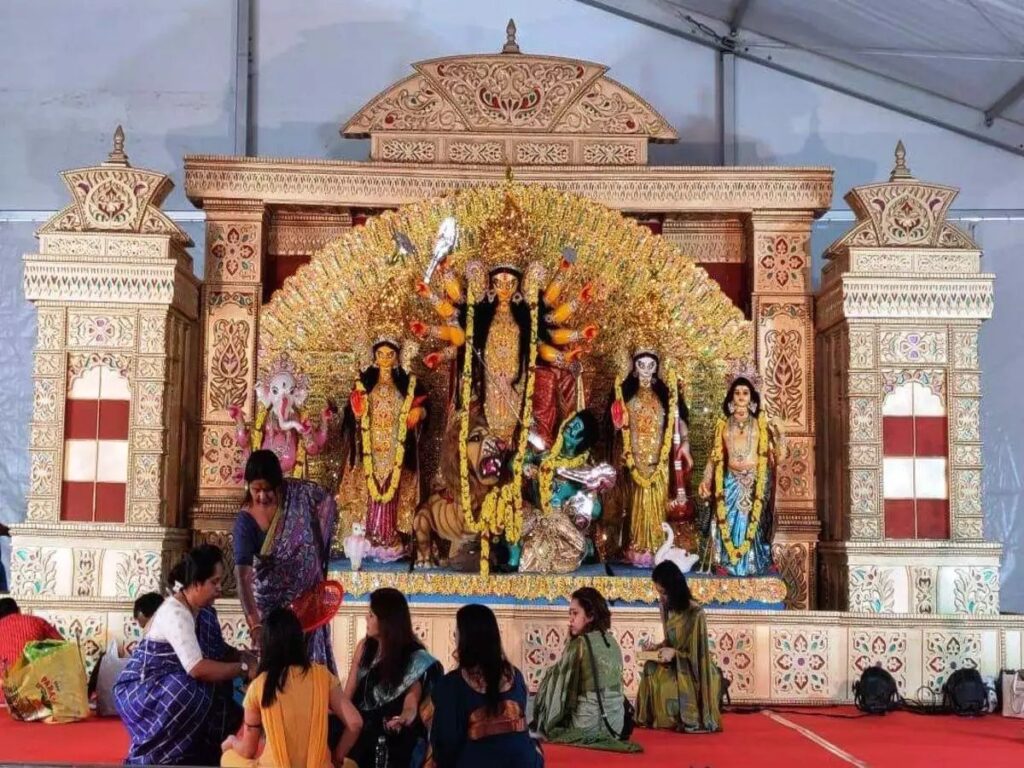 For all five days of Durga Puja, you can go Pandal hopping in various parts of the city. However, if you want to conduct Durga Puja within their homes, you should consider hiring a North Pandit in Bangalore.
Why Choose a North Indian Pandit in Bangalore for Durga Puja?
The festivities of Durga Puja are a lot different in Bangalore. Goddess Durga is worshipped on all the major days. While the celebration continues for nine days in Gujarat, it is quite different in Bengal. Although the festivities start as soon as Mahalaya, it continues till the tenth day. It is only from the sixth to the tenth day that the celebrations are in full swing in the country.
Choosing a North Indian Pandit to perform Durga Puja in Bangalore ensures that they're able to follow all traditions and rituals. This plays an important role in helping the festivities being conducted as per the rituals.
As there are differences in tradition and culture between the North and the South, you need a Pandit from North India if you are doing Durga Puja. Not only will they bring in the Samagris, but they will also help with performing the Puja as per the culture.
The North Indian Pandits are familiar with the rituals to be performed in Durga Puja. They do not usually follow the Navratri approach for Durga Puja festivities, and vice versa. Therefore, Goddess Durga is worshipped with all the rituals like in Bengal.
How is Durga Puja Celebrated in Bangalore?
Durga Puja is celebrated in Bangalore with complete enthusiasm and zeal. Observed for a total of five days in Bangalore, Durga Puja is often hosted by Bengali associations in different parts of the city. You can offer Pujas under the guidance of expert Pandits in some of the top Pandals located in South and North Bangalore.
The devotees from the city gather in pandas installed by these leading associations and offer prayers and worship the Goddess. You can witness these celebrations any time of the day. One of the best parts about the Durga Puja celebration in Bangalore is that it isn't as crowded as in Kolkata.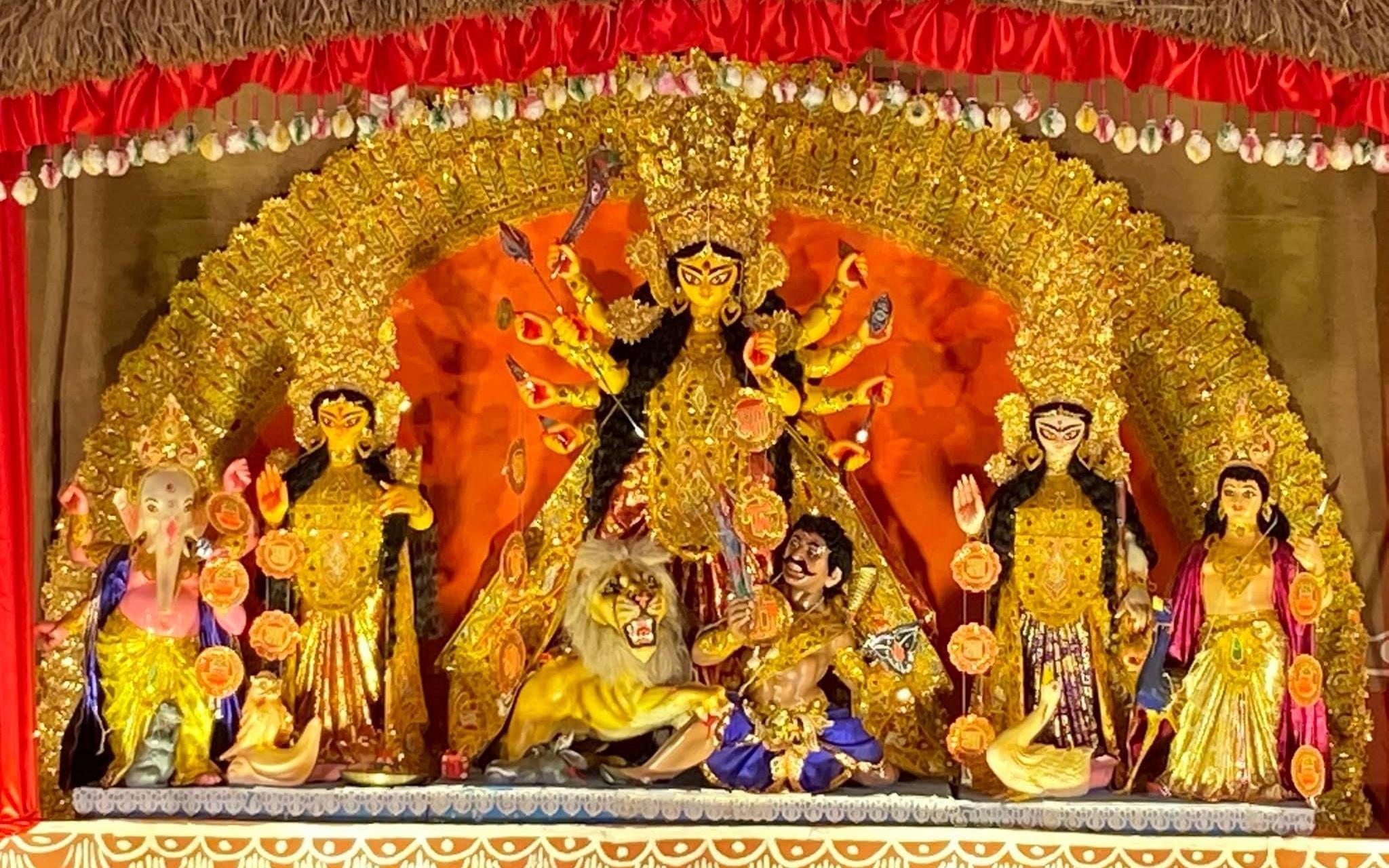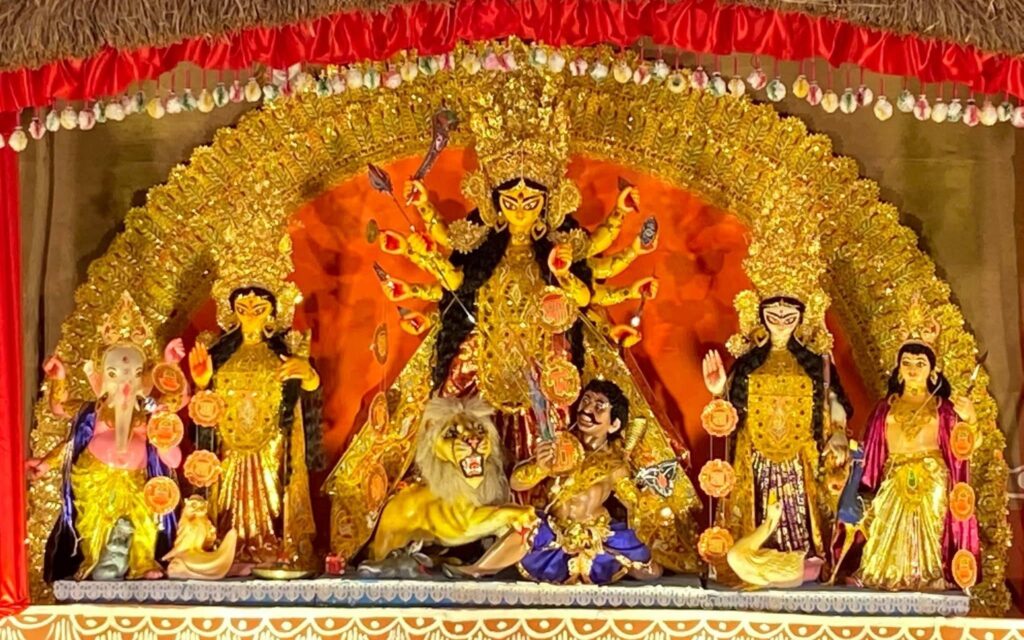 The main part of Durga Puja is often observed from Shoshti (sixth day) to Navami (ninth day). You can take an active part in the Ashtomi Puja, also referred to as Mahaashthami Puja, which is held on the eighth day. You can visit any one of the leading pandals in Bangalore and offer the puja and devotion.
Popular Durga Puja Pandals in Bangalore
Some of the leading places in Bangalore where you can observe the Durga Puja festivities on a wide scale include the following:
Sarathi Socio Cultural Trust, Koramangala
Electronic City Cultural Association, Electronic City
SORRBA, Sarjapur Road
Socio-cultural Association, Indira Nagar
The Bengalee Association, Ulsoor
Jayamahal Sarbajanin Durga Puja, Jayamahal
Whitefield Cultural Association, Whitefield.
How to Find a North Indian Pandit in Bangalore for Durga Puja?
One of the easiest ways to get a North Indian Pandit in Bangalore to conduct Durga Puja is to hire from SmartPuja. Providing services all across India, SmartPuja ensures to provide the best for their people. You can book the Pandit on your preferred time and date and conduct the Durga Puja with complete Bengali traditions and rituals.
They also provide e-puja services, which are conducting puja virtually. With their experience itself, they will be able to conduct the Puja following all rituals. You can follow the steps given below to hire North Indian Pandit in Bangalore:
Step 1: Visit the SmartPuja website and choose the Puja services in Bangalore.
Step 2: Since you want Durga Puja services in Bangalore, choose accordingly. After that, you need to choose your preferred language and date.
Step 3: Now, you will need to make an advanced payment to get confirmation of the booking.
Step 4: After making the payment and getting a confirmed booking, you will receive constant updates via WhatsApp as a reminder.
Booking in advance via SmartPuja ensures that the Pandit is ready to prepare the ingredients and conduct the Puja properly.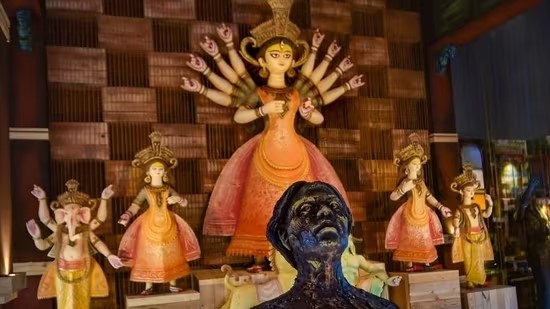 Conclusion
To celebrate Durga Puja in Bangalore, you must visit Pandals, where they follow the authentic culture. What can be better than hiring a North Indian Pandit? These Pandits offer traditional and cultural value while ensuring all rituals are followed properly. If you're planning to host a traditional Durga Puja in Bangalore, you can opt for the Puja services SmartPuja provides. They're affordable and provide a complete traditional experience. So, take advantage of your chance to hire the best. Contact expert Pandits at SmartPuja today!