Isn't crazy how technology has evolved online games into the most productive and engaging form of pleasure and distraction. Online games have become much more than just fun, now it has been more about skills and strategy, gamers have started earning from online games.
Online Multiplayer Games
This Online games provide an environment of good competition which increases the zeal to play it and also build up the understanding ability. It helps in enhancing thinking skills and lowers stress, relaxes the mind, and improves concentration. Online games have become a significant part of the gaming world but a good internet connection is a must for online games to play without any hindrance.
Here are some of the best and most played online games of 2023;
1. Playerunknown's Battleground (PUBG)
PUBG is the most popular game with more than 50 million online players, and it has been downloaded over 600 million times. The graphics of PUB mobile stands out, with a very realistic illustration. It is available on Android, iOS, Windows, and Xbox.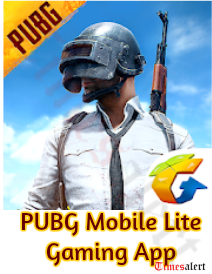 It allows players to compete with 50 to 100 other players in the single map and offers a variety of maps and has an excellent game play developed by PUBG corporation. The Player has to survive and kill enemies as many as possible to win the game.
Games To Play Right Now
2. Hearthstone
Developed by blizzard entertainment, it is free to play online card games and it is now one of the most played came in 2023. Hearthstone is available on android, iOS, PC, Xbox. It has more than 29 million online players.
The game features 2636 collectible cards and players can even build their own card collection through the in-game collection browser. The game is all about collecting cards in using against the opponent to win the game. For more updates check Timesalert.
3. Fortnite Battle royale
Fortnite Battle Royale gameplay is similar to PUBG and is one of the top picks of gamers. It is developed by Epic games and has 39 million online players.
Fortnite Battle Royale is a third-person shooter game that offers several features and weapons. It is available on android, iOS, PC, Xbox.
4. Minecraft
Minecraft is a sandbox game, developed by Mojang studios. It has several modes making it versatile with more than 91 million online players. It is available on Mac OS, Linux, and Microsoft windows.
Minecraft offers several modes of the game and it gives full-on freedom to the players in choosing how to play the game.
Best Online Games
5. League of legends
League of legends the most played game with 27 million online players, available on Xbox, iOS, and android. It is also famous for its brilliant graphics.
League of Legends is a multiplayer action game developed by Riot games. In this game, players assume the role of a champion and compete against other champions to win the game.
6. Splatoon 2
Splatoon 2 is a very famous third-person shooter game developed by Nintendo. It is available on Wii U and has more than 5 million online players.
In this game, players have control over characters called as inklings and outflings and uses colored ink as ammunition. This game has different modes and can be played in a team to fight with the enemies using inks.
Top-Rated Online Multiplayer Games
7. Call of duty: warzone
Call of duty warzone is the best Battle Royale game it is free to play the game with more than 50 million players developed by infinity ward and published by Activision. What is zone is available on Microsoft Windows, Xbox One, PlayStation 4
Call of duty warzone features primarily two modes which are plunder and battle royale. In plunder mode, players fight to collect the most cash by the end of the game to win.
8. Counter-strike: global offensive
Valve Corporation and Hidden path Entertainment develop global offensive. It is available on Windows, classic Mac OS, Linux, Xbox 360, and PlayStation 3.
Counter strike global offensive is a multiplayer shooter game with 32 million online players the goal of the player is to accomplish the mission kill the terrorist and secured themselves from enemies.
These are some of the best-played games online. So check out here and get to know more about them.