Chicago Med is one of the most popular shows from the NBC network's medical franchise. Created by Dick Wolf and Matt Olmstead, an American medical drama television series.
A total of 6 seasons and 119 episodes released for Chicago Med as of now and they are planning to release season 7 soon. The series, mainly focused on the emergency department of Gaffney Chicago Medical Center and its doctors and nurses as they work to save the lives of patients.
Chicago Med Season 7
A series that goes as an emotional roller coaster ride trip through the day-to-day pandemonium of the city's newest state-of-the-art trauma center, as well as the lives of the brave doctors, nurses, and staff who keep it all together. It will mix cutting-edge medicine with the personal turmoil that comes with working in such a high-intensity workplace, inspired by ripped-from headlines instances.
Faces from "Chicago Fire" and "Chicago P.D." will interweave with Chicago's best medical heroes throughout. Among the team, executive producers are Dick Wolf, Diane Frolov, Andrew Schneider, Stephen Hootstein, Derek Haas, Arthur Forney, Matt Olmstead, Michael Brandt, Michael Pressman, and Peter Jankowski. Universal Television, a branch of Universal Studio Group, is producing "Chicago Med" in collaboration with Wolf Entertainment.
Chicago Med Season 7 Release Date
The first season releases on November 17, 2015. The first season contained 18 episodes. The second released on September 22, 2016. The second season contained 18 episodes. The third released on November 21, 2017, and the third season contained 20 episodes. The fourth season of Chicago Med releases on September 26, 2018, and the fourth season contained 22 episodes.
The fifth season releases on September 25, 2019, and the fifth season contained 20 episodes. season of Chicago Med was released on November 11, 2020, and the sixth season contained 16 episodes.
Even though there is no clear information regarding the release date, it is expected to be soon started by mid of 2023. Chicago Med Season 7 was planned to get started in 2020, but due to the covid 19 outbreak, it was postponed.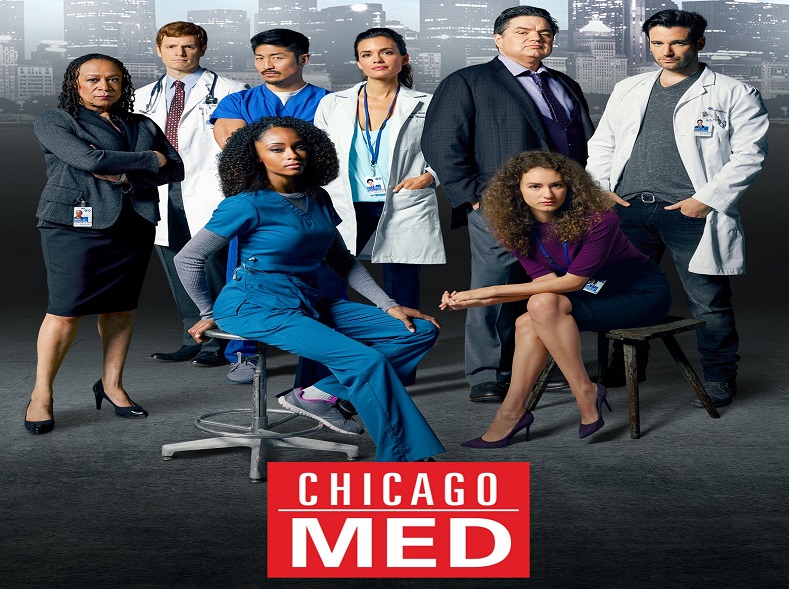 Chicago Med Cast
The main casting as follows;
Nick Gehlfuss as Dr. Will Halstead, Yaya DaCosta as April Sexton, Torrey DeVitto as Dr. Natalie Manning, Rachel DiPillo as Dr. Sarah Reese, Colin Donnell as Dr. Connor Rhodes, Brian Tee as LCDR Dr. Ethan Choi, S. EpathaMerkerson as Sharon Goodwin, Oliver Platt as Dr. Daniel Charles, Marlyne Barrett as Maggie Lockwood, Norma Kuhling as Dr. Ava Bekker, Dominic Rains as Dr. Crockett Marcel.
The Last Kingdom Season 5
Wakfu Season 4 Release Date
High Rise Invasion Season 2
Chicago Med Season 7 Episodes
It premiered on NBC in November 2015 a hit ever since. The show follows doctors and nurses at the Gaffney Chicago Medical Center, and it regularly crosses over with Chicago Fire and Chicago P.D. to provide a truly immersive viewing experience. The final, season 6 of Chicago Med finished in May 2023. The season, which lasted 16 episodes and premiered in November 2020, had a total of 16 episodes.
In terms of season 7, it appears that fans can be optimistic about the series' future, as NBC plans to renew it. According to Fan Sided, NBC has given Chicago Med a multi-year renewal, ensuring that the show will be renewed for a few more seasons. For more updates check Timesalert.