Call recording is frequently done on one end without the knowledge or permission of the other caller. This violates Apple's privacy policy, which specifies that the company does not support any processes that comprise other people's privacy. However, if you need the details regarding how to record calls on an iPhone for whatever reason, the methods and applications listed below can help.
How to record Phone calls on iPhone
Make use of your voicemail box
Another way to record calls on an iPhone for free without using an app is to use this method. Take the following steps:
Make the call you want to record, and then press the record button.
You'll see various options on your call screen; tap the "add call" button.
You'll be taken to your contacts list, where you can choose your phone number.
To confirm this addition, press the dial button. By doing so, your voice box will be added to the call.
Wait for the 'beep' when you approach the voice-box, following which it will begin recording.
Then, on your call page, you'll notice the option "merge", tap it to combine your calls into a conventional conference. The entire discussion will be recorded as an inbox message because you have your voicemail number on one end.
It's advisable to save it somewhere else so you can access it at any time. And here is what you'd have to do after that:

On your iPhone, open the Phone app,

From the bottom, select Voicemail, and then touch "share" on the desired conversation.

Then, either send it to an email address or download it to your computer.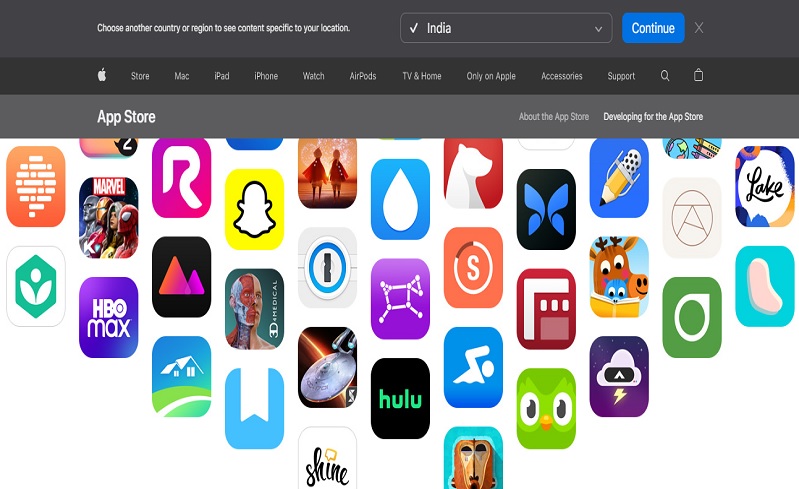 iPadio is a free recorder app for the iPad
Here's how to record calls on iPhone for free with the iPadio app:
On the app's main screen, you'll see two options: "record and publish" and "record and share."
Press "record" to start the recording and "pause" to stop it on the next screen.
You'll then have the choice to "play" or "upload" the recording.
To upload the recording to iPadio's platform, you can give it a name and/or additional details.
You can still see your recording from the app's Your Calls section if you don't want to submit it.
iPhone Free Call Recorder App
NoNotes
This software was created with iOS devices in mind. However, Android users may now use this smartphone call recording app as well. You'll need to create a NoNotes account with your phone number, email address, and unique pin to record your phone conversations. You can record up to 20 minutes of phone calls for free after joining up. This application features will let you know how to record calls on an iPhone once you download it.
NoNotes is not only a popular phone call recording service, but it is also a popular transcription service with thousands of active monthly customers. That means you can have your phone call automatically transcribed after you record it with this software.
App to Merge Three-Way Calls
Unless the phone maker prohibits it, many Android apps can directly record a call. The iPhone does not permit users to monitor phone conversations. The apps that do exist to record a call, and there are a lot of them, usually have a workaround, but it costs money.
The only reason iPhone recorder apps work is because they employ three-way conference calls, which can be incoming or outgoing. The third "caller" is a recording line given by the app's creator as part of a service. 3-way calling is a need for this to work, so check to see how to record calls on iPhone for free and whether your carrier offers it. The main three carriers in the United States all do, but several smaller carriers do not, at least not in the way that these apps require.
Record Phone calls on iPhone for free
ACR
Another Call Recorder is abbreviated as ACR. It's a free phone call recording app with a lot of complex features built-in. You may use ACR to find your recordings by searching by contact name, phone number, or remark. ACR records phone calls in a variety of formats, including MP3, MP4, MPA, WAV, OGG, AMR, FLAC, and 3GP.
The software also has an option that deletes old recordings automatically. If you erase a recording by accident, you can retrieve the contents by using the Recycle Bin. You may also password-protect your recordings to limit who has access to them. In addition, ACR, like NoNotes, provides transcription services.
IntCall
Call Recorder allows you to make and record calls on iPhone even national and international phone calls, as well as data full calls and save recordings to your phone.
Your carrier must support GSM and assist the two in holding conference calls.
IntCall, with its pay-per-minute pricing, may be a better option depending on the region you're calling.
The application works on pre-compensated credit history or a pay-as-you-go basis, and it may make VoIP phone calls.
Every contact's rate is determined by the destination and minute of the call.
Simply called Recorder Shell out As You Go is a specialized model of the application for this purpose.
Google Voice is really simple to use
You'll start by choosing a dedicated phone number that will redirect all incoming calls to your actual cell number.
Setting up a Google Voice account is the next step.
Once you've created a Google Voice account, tap the hamburger icon in the upper left corner of the app.
Then, hit the Settings command, slide down the screen, and turn on the 'Incoming call options' to complete the operation.
From your browser, go to Google Voice and sign in with your Google account.
iPhone Free Call Recorder App
Select a Google Voice number to know how to record calls on iPhone by following the steps:
Install the Google Voice app on your iPhone from the App Store.
Set up the app with your Google Voice number.
Locate the Menu icon in the upper left corner of the program and open it.
Select Settings from the drop-down menu.
Find the option Incoming Calls under Calls and touch it. Your calls will now be recorded by the app.
When you want to record a call, simply press number 4 on the keyboard after you answer it.
You'll get a notification from Google Voice indicating the chat is being recorded.
There are some circumstances in which recording a call without the agreement of the caller is permitted. The programs and methods described here would help you to record calls on your iPhone free, and are completely safe and will not affect your phone in any way.
People Also Ask On iPhone Call Recorder Apps
How to record calls on an iPhone without the other person knowing?
Pick up the phone and then hit "4" on the keyboard when you get a call. The other party will be informed that you are recording the conversation. So, unfortunately, you can't discreetly record the conversation on your iPhone, that is also prohibited. However, some technologies can help with this.
How to record outgoing calls on iPhone?
You can record calls on your iPhone with the Freemake app:
Install the app.
Within the app, register an identity.
Choose between recording a call, recording and transcribing a call, or recording and replicating a dictation.
Choose a phone number to call.
Tap the red Record button when you're ready.