SSI is short for Small Scale Industries. These industries play an essential role in the development of India. These small-scale industries are an example for the people who are thinking of developing a new Micro, Small, or medium-scale level industry. It is due to small scale industries; others get motivated and are coming up for business by opening such industries. These small scale industries are not only beneficial for the industry workers and owners, but it also helps the development of the country and fellow countrymen.
SSI Registration
When these small scale industries open, others get motivated and try to build a new industry for their own business. It, in turn, increases the number of such industries. It also makes more job opportunities available for the youth of the country. Hence these industries are beneficial for both the development of the country and the citizens of India.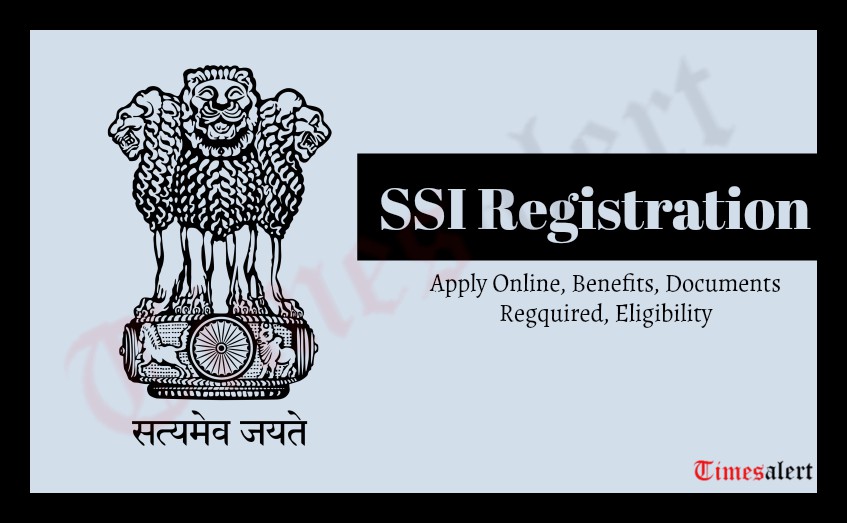 But the small scale industries who look after the development of the nation, who is there for them to look for their development. Here is the answer. For the development and construction and maintenance of these industries, the MSME Development Act introduced in 2006. According to this act, small scale industries need to register themselves and obtain a certificate for the same. To know more about the SSI registration, read below.
Benefits of SSI Registration
When you register your business, you get the following benefits:
The bank loans are available at cheaper rates, and you get easy access to the loans
Stamp and registration charges eliminated.
A lesser rate of interest.
Lesser electricity bills.
SSI Registration Eligibility
You must read these eligibility grounds to be declared as an MSME and register under the act:
You can get the benefit for plants and technical equipment which have an inclusion of an amount less than 10 Crores.
Micro, Small and Medium Enterprises (MSMEs)
Small Scale Industries (SSI)
if the company exceeds the upper limit of an MSME industry, the company cannot avail of the benefits.
Documents Needed For MSME SSI Registration
If you want to register for SSI, you must have the following documents:
Bank account details
Business address proof
Sale bill and purchase bill
MoA and AoA
License and bill of technology equipment
Aadhar Card of the owner

How To Apply For SSI Registration
A micro-industry must have an investment in technology of amount which is less than Rs 25 Lakhs.
For a small industry, the investment in technology of amount which lies between Rs 25 Lakhs to Rs 5 Crores.
For a Medium Industry, the investment in technology shall be of the amount which ranges between Rs 5 crores to Rs 10 Crores. Also, check ISI Registration details here.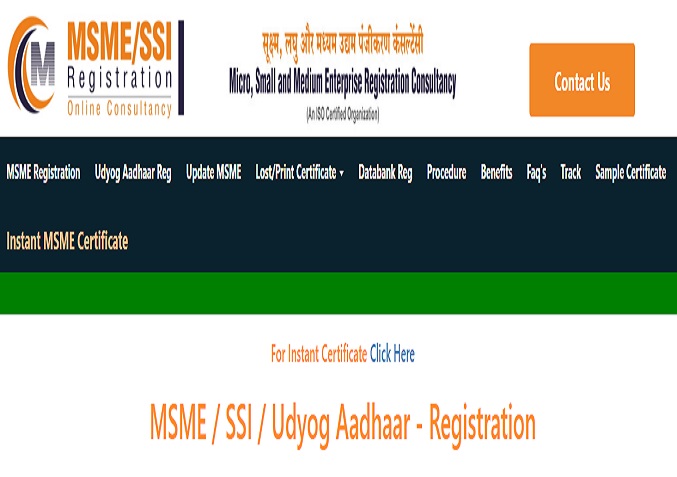 SSI Udyog Aadhar Registration Process
To register your SSI or MSME industry follow these steps:
The registration is done through both the online and offline modes.
In both cases, the applicant has to fill a one-page registration form.
Please note that there are no registration fees for registering.
For doing the registration online, click here to visit the official website of Udyog Aadhar.
Scroll down, and you can see boxes to enter your Aadhar Card and mobile number.
Enter both the details and keep the phone in hand because an OTP sent to your device for verification.
If you are a new business, then you must apply for Provisional Registration.
Now you have to start your business. Please note that a Provisional Registration Certificate is valid for five years and the industry shall start operating within this period only.
Once you become operational within five years, you can apply for a Permanent Registration. The permanent registration granted only if you don't violate any rules and the cost of the installed equipment does not cross the upper limit suggested.
SSI De-registration
If you don't follow these listed rules, you deregistered from Udyog Aadhar:
If your business crosses the investment limit of Rs 10 crore.
The industry doesn't fulfill enough conditions to meet to be owned by a subsidiary
If your industry starts producing goods that require any statutory license
All the details regarding SSI Registration, fees, certificate, and more above. Read the entire article and get complete information about the SSI registration process 2023. For more details, check Timesalert.