Nowadays we are getting tasty food to our doorsteps without going to restaurants. Almost all the people are using this facility. They are using online food delivery apps for saving time and also for getting tasty food. Many apps were there to deliver food to our doorsteps. They are Zomato, Food Panda, Uber Eats, Swiggy and many more.
Among all Swiggy is the topmost online food delivery company. We can get any type of food from any restaurants in less span of time. This process of delivering the food to the users at their doorstep is called online food ordering. So this year Swiggy Raises $1 Billion in funding.
Swiggy Raises $1 Billion
In recent days we have a lot of online food delivery apps. But compared to that Swiggy is the topmost online food delivery app. It almost beat the funding amount when compared to UberEats and other online food delivery apps. Naspers Ltd and Tencent Holding Ltd were the new investors for Swiggy. Due to investors, it had been entered into the Indian Union Club. And not only that Swiggy raised a $1 billion Fresh capital from the new investors. People can go through Calorie Intake Count article from here to maintain your health fit.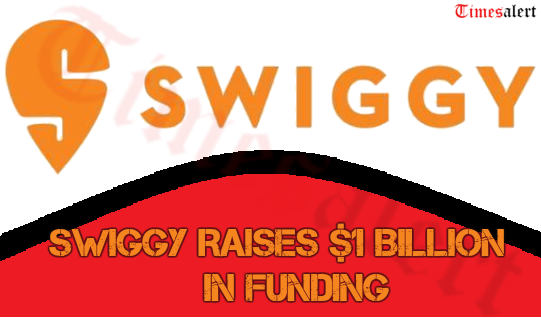 Swiggy is an Indian food delivery company. It is founded on Aug 1, 2014. Nandan Reddy, Rahul jaimini and Sriharsha Majety are the founders of Swiggy. The main aim of the Company is to deliver food. Head-Quarters of it is located in Asia-Pacific. It is the Fifth most valuable company in the country. There next four years target to reach $3.3 billion. Now they are investing $1 billion,$800 million for the capital or fresh funds.
Swiggy had run by Bundl Technologies Pvt. Ltd. And so far it raised $1.26 billion. Accel Partners and Bessemer Venture Partners are the old investors and had a discussion with new investors. They are planning to get $200 million shares from old investors.
Swiggy Best Food Delivery App To Raise $1 Billion
Swiggy had got recognized in April. After that, they build a large amount of team for long-term business in India. It had started with confidence winning Formula and now it is the leading and successful online food delivery company in India. First Swiggy had provided 10 x numbers of orders per month and after they had increased rapidly.
Swiggy first investment had expanded throughout India. It will provide the best service to the customers and they are feeling very happy to have Swiggy Service. Mainly Swiggy plans to use the funding, for delivering quality food to the customers. They can't delivery low-quality food to the customers. The main aim of Swiggy is to provide best and high-quality food to the customers.
Now it added 42 cities for delivering online food to the users. Swiggy is the best and very high-quality online food delivery company in India. With this, people may save their time and energy. It is one of the best apps to order the food online. Thanks for spending your valuable time reading the article and also have all the news and technology updates on Timesalert.com.