Timer Apps for Mac : Generally, time is significant for every person in the world. Whether you are professional or not, you need to manage your time. While working or studying, we need to focus mainly on time. But taking frequent breaks helps to relax your mind from stress.
So one has to schedule time for them, which can be done using Mac Timer apps for free. In this fast technology, there are many Best timer apps for Mac 2023. They are developed and introduced ideally without any disturbance. So, if you are looking for the Timer apps for Mac Free, then you are in the right place. Here we are including some content related to Free Timer Apps 2023 for Mac.
Best Timer Apps For Mac
Most of these Timer apps for Mac provide a built-in tool for the timer. Generally, nowadays, people are mainly focused on Free Timer apps for Mac to schedule their time. People can find many categories in timer apps like Task timer apps, countdown timer apps, Pomodoro timer apps, and many more. In addition to that, we have both reminder and time tracker timer apps. That some of the best free timer apps 2023 are listed here:
Also, you can check: Screen Mirroring Apps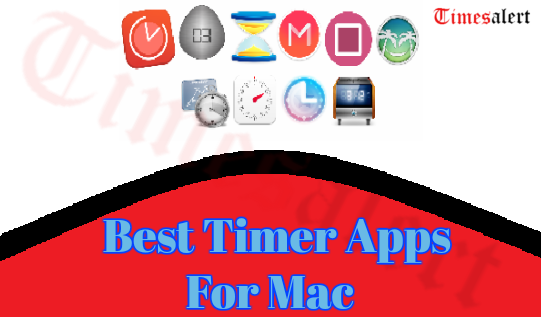 Horo
Be Focused
Minutes
PromoDoneApp
WaitingList
Time Out
Cooking Timer
Timing
Wake Up Time
Tomato One
Mac Timer Apps For Free
Horo – It is a Minimal Timer app for Mac. While using this application, people feel pleased. Moreover, this timer app is only available in the macOS App Store. Along with that, the app is very light on the system. Compared with other timer applications, this is very good and has a friendly user interface.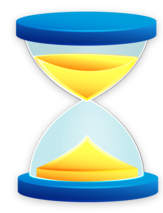 Once the application is installed, you will see the hourglass-shaped icon on the screen. However, you can click on the icon symbol to reveal the app. In that home screen, you need to insert time and press the play button and then automatically countdown starts and displays on the menu bar.
[appbox appstore id1437226581]
Be Focused – This is the best simple tasks and time management app for Mac. Be focused timer app is combined with Pomodoro techniques and provides perfect results. So, this application gives the exact time for the people how much time they focus on work. It also provides information daily, weekly, monthly, and yearly.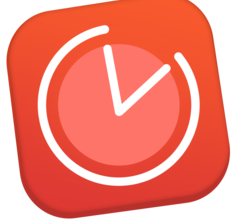 This timer app for Mac is available for both Mac and iOS devices. Moreover, you can own the app for both operating systems. In addition to that, you can sync your data across all your devices. It also supports primary and desirable Pomodoro timer features like Skip breaks when you are idle and many more.
[appbox appstore id973134470]
Download Best Timer Apps 2023 
Minutes – It is a simple and colorful timer app. Generally, it reminds you of every work. Moreover, people can set the time for one minute to ten hours. That interface can be managed via your device trackpad; this application also works with multiple systems. However, it is optimized for macOS Sierra.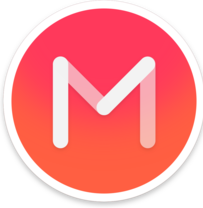 You will get customizable notifications if you are the user minute's application. But it is only available in the paid version. So, to use this timer application, you need to pay the amount. Once you subscribe, you will get unique features and functionalities from the app.
PromoDoneApp – There are a large number of timer applications that are related to Pomodoro techniques. But PromoDoneApp is not related to the Pomodoro techniques. While using the free timer app, Mac users will get a fantastic feature. You can sync your task management system or create a task from your browser. It also customizes to maximum productivity and gives timer and short and long break durations.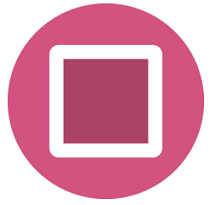 Moreover, it provides several timers between long breaks with that start, pause, and stop options also available. This is an entirely free timer application for Mac users. So, you can freely download it for your device and use it.
[appbox appstore id1096128050]
Free Timer Apps 2023 For Mac 
WaitingList – This is perfect if you are looking for a beautiful countdown timer application. Usually, you need to set a date for an important event in your life. Once you set the date, it will automatically notify you how many days are left for that event. Moreover, it includes beautiful skins that will help you to add each event's identity. In addition, reminders will be coming to the application users in a month, week, day, and hour.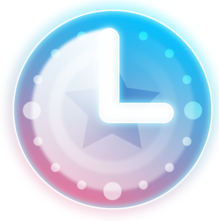 Along with that, the user can also configure any convenient event period for you. However, you can sync all your data in iCloud very safely. To use and download this application, you need to pay money. After that, you can enjoy other advanced features.
Time Out – This application is essential for your productivity and health for taking frequent breaks in your busy work. This application allows you to run a timer to remind you. When you reach the break time, it will show you a full-screen message on the device. Along with that, users can set up any number of desired breaks you want.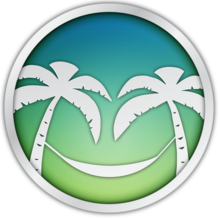 In addition to that application, users get features like advanced scheduling, micro-breaks, and much more. However, customization is an essential key to this Timer app. Overall, this timer application is the best companion for those spending hours in front of the computers.
[appbox appstore id402592703]
Top Best Timer Apps 2023 Free For Mac 
Cooking Timer – It is an excellent Mac timer app for user to set their schedules and breaks. This application is very pretty simple to use. Many are watching BBQ events, but you are not; it will also remind you of them. When cooking, the timer will run three timers, and users can use them for different needs. Moreover, you can use this timer as a stopwatch or times.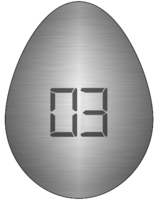 After that, you need to choose the desired length from the menu. In addition, it has been designed with a single-tap so that you click once and focus on your work. You can download and use this Timer app for free on your device.
[appbox appstore id1188578240]
Timing – The latest version of the timer application for Mac is critical. Timing is rewritten and completely changed the user interface also. Moreover, it is a beautiful time- tracking app for Mac. This application is automated when it comes to action. So users don't have to press any buttons to start and stop.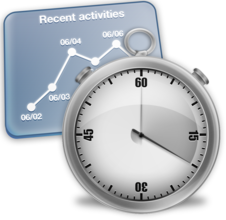 Free Timer apps for Mac observe and analyze when you are also spending most of your time. At the last of the day, it will provide an accurate report of your total time. The professionals also use this app to create invoices and reports. The timing app is available on Mac, and you need to buy the subscription.
Mac Timer Apps For Free
Wake Up Time is another best Timer app for Mac 2023. This is simple to use and created with a neat and clear user interface. It has many built-in features such as alarm, randomizing alarm sounds, and many more. It is constantly customized with alarm snooze time.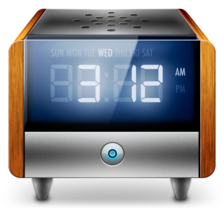 Usually, you can find many Timer applications on the internet, but this is an excellent and perfect app for Mac devices. While using this Wake-up Time, you feel pleased managing your daily time. So, you can download and use this Timer app for free.
[appbox appstore id495945638]
Tomato One – This is a free focus timer app with extra features. It is one of the best time-tracking apps for users to set important events. Along with that, it has adjustable settings so that it shows the timer in the menu bar. Moreover, it automatically starts the next timer once it starts the first time.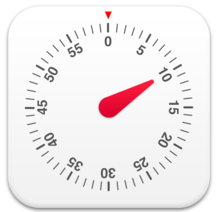 In addition, you can also view your stats by the present day and the previous week. However, it is free to focus timer and uses the Pomodoro time management techniques. It is the best alternative to be a focused timer app.
Conclusion
So, this tutorial provided complete information regarding Timer Apps for Mac in 2023. Using these applications, you can manage your time and do many things. If you want more information about any updated news and application, then you can visit Timesalert.