Android is a sophisticated platform now. These day's Android devices are very important for the people to communicate with others. With this innovative technology, computational power and the vast number of applications are available for the platform. Many people are using their Android mobile phones as a tool for measurements, calculations, and to monitor a magnitude of things. Along with that various apps and tools are introduced for Android such as password manager or automation apps.
Best Utility Apps 2023
So, if you are looking for the best Utility Apps then you are in perfect place. Here we have put together a list of 10 Best free Utility apps for android.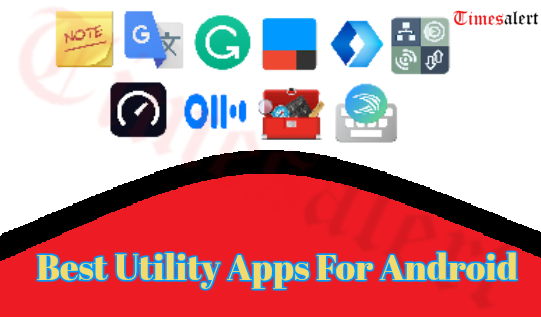 Android Utility Apps are very useful for Smartphone devices. It is nothing but System software. With the help of Utility Apps System software, you can analyze, configure, optimize, or maintain a device. Now you can collect 10 best Android Utility Apps for your Smartphone devices.
Microsoft Launcher
Google Translate
Grammarly Keyboard
Network Analyzer
Otter Voice Notes
Ookla Speedtest
Swiftkey Keyboard
Smart Tools
ColorNote
IFTTT
Android Utility Apps Download
Microsoft Launcher – One of the best utility apps for Android Smartphones. With the help of Microsoft launcher, you can personalize your Android mobile phone. You can also match your style with wallpapers, theme color, icon packs and many more. Along with that Microsoft account, you can access your calendar, documents, and recent activities in your personalized feed.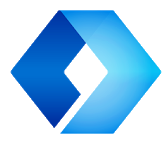 In addition to that, you can open photos, documents and web pages on your windows. In this application, the main app list can be organized horizontally or vertically. They include an elegant alphabetical scrollbar for finding apps quickly. It gives a very smooth performance for the app users.
[appbox googleplay com.microsoft.launcher&hl=en]
Google Translate – Another utility app for Android devices in 2023. It is one and only app for all your languages. When you are traveling abroad then it is very useful for you. The user can translate over 100 languages by typing or you can use the camera to translate instantly in 30 different languages. Along with the help of the internet, you can download offline languages if you plan to visit somewhere in the world.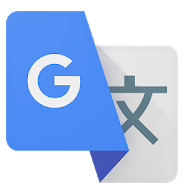 Google Translate
It is powered by Google's neural networks. In addition to that, it includes two modes that are camera mode and conversation mode. With that, you can translate speech in 37 languages. Moreover, draw characters instead of using the Keyboard in 93 languages. You can use Phrasebook for future references.
[appbox googleplay com.google.android.apps.translate]
Most Used Utility Apps On Android
Grammarly Keyboard – The utility android app used effectively in the market. This application will correct your grammar and spelling errors. Grammarly Keyboard is very useful for every people, to write emails, to compose social media post, to edit long-form documents and many more. In addition to that, it offers a large number of visual customization, such as a choice between a light or dark theme options, keyboard heights etc.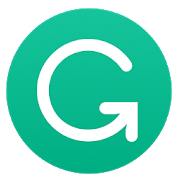 Grammarly Keyboard
Along with that, it has editing options like auto-correction and capitalization preferences. This keyboard integrates very smoothly with all apps and it is very easy to set up.
[appbox googleplay com.grammarly.android.keyboard]
Network Analyzer – Helps you to analyze various issues in your WiFi network setup, internet connectivity, and also detects various problems on remote servers etc. Always it is equipped with a very high-performance WiFi device. By using that app we can discover tools, including all the LAN device's address, names and manufactures etc.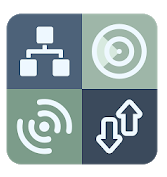 Network Analyzer
Along with that, it contains standard net diagnostic tools like ping, traceroute, DNS lookup, port scanner, and more. Then finally, it shows all neighboring WiFi network designed with additional details such as encryption, signal strength, and route manufacture. In this application, everything works with Ipv4 and Ipv6. This is one of the best utility apps for Android Smartphones.
[appbox googleplay net.techet.netanalyzerlite.an]
Android Utility Apps 2023 Download
Otter Voice Notes – An automatic recording and transcription service that really works in real-time. You simply click the record button during a conversation or meeting. Then Otter will automatically produce a usable transcript a few minutes later. It is a fluid well-designed application and gives quick operations. This is the best utility app that empowers the user to remember, search, and share your voice conversations.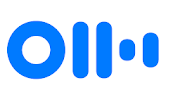 Otter Voice Notes
Every month you can record your voice for 600 free minutes. Along with that, it creates a smart voice note to include audio, speaker identification, inline photos, transcription, and summary keyboard. Also. Android users can check for the top Best Android apps used in 2023 by many million users on their smartphones.
[appbox googleplay com.aisense.otter]
Ookla Speedtest – A free and topmost best utility apps in the market. By using this you can easily test your latency as well as upload and download speeds. Along with that, it keeps a log of test results so you can analyze your performance over time. You can also export your results for further analysis.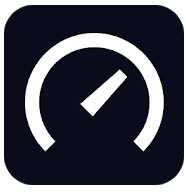 Ookla Speedtest
With this, you can share your results, track past tests with detailed reporting and etc. Along with that troubleshoot or verify the speed you were promised, Mobile carrier cover maps and many more.
[appbox googleplay org.zwanoo.android.speedtest]
Free Android Utility Apps 
Swiftkey Keyboard – The impressive keyboard replacement. It is another popular utility app for Android devices. This Swiftkey Keyboard will suggest what it thinks and likely gives next word as you type. By using this you can speed your typing by interesting whole word with a single tap. Along with that, it supports Swipe-like input, over 100 languages, and 80 colorful themes for application users.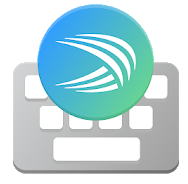 Swiftkey Keyboard
Always custom keyboard gives autocorrect that works actually. This application gives helpful predictions, so you can get your points very fast. Moreover, you can make own custom keyboard theme with your photo as the background. This is very simple to use.
[appbox googleplay com.touchtype.swiftkey]
Smart Tools – The best app for daily use tools. It is a handy toolbox app with 40 smart carpenter and metering tools such as bubble level, distance meter, DB meter, bubble level, and much more. This utility app supports all branded devices like Sony, Samsung, LG, and many others. This application provides both metric and imperial unit formats along with several languages.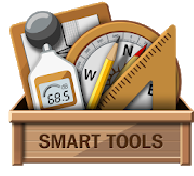 Smart Tools
This is free to use but comes with ads. To get an advanced version without ads, you can go to the developer website and make payment to download the ad-free application. The most important note that if your device doesn't have supporting sensors then some tools not work.
[appbox googleplay kr.aboy.tools]
Best Free Android Utility Apps 2023
ColorNote – A simple and really awesome app for making notes. It is a popular utility app for Android devices. By using this you can save notes, memos, messages, emails, and to-do list. The user can easily change the color of the notes and arrange them based on it. Moreover, all the notes are saved in the cloud and you can access them on any devices. Along with that, you can add sticky notes as widgets.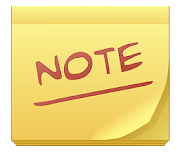 ColorNote
It provides password lock note to protect your notes with a passcode. This application supports online back up and Sync. You can Sync notes between phone and tablet. Along with that, it can organize your schedule by note in the calendar.
[appbox googleplay com.socialnmobile.dictapps.notepad.color.note]
IFTTT – A powerful tool and best Utility app 2023 in Android devices. This used for automate tasks and add connections between different apps and services. You can configure the app to upload the latest photos to your cloud storage and after you can share it on social media. This application uses Applets to trigger the tasks and you can use a lot of applets from the official IFTTT website.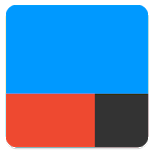 IFTTT
The user can use this application for free but it is not available in-app purchase. You can back up and share your Android photos automatically and designed with a user-friendly interface.
[appbox googleplay com.ifttt.ifttt&hl=en]
Conclusion
In this tutorial, we provide information regarding the best utility apps. By using these utility apps you can share your photos, set up your WiFi networks and many more. The above-mentioned Utility apps list is very helpful for users. For the latest info and more updates, you can check on Timesalert.